Food served in children's hospitals rated largely unhealthy
Researchers from UCLA and the RAND Corporation assessed 14 food venues at the state's 12 major children's hospitals and found there was a lot of room for improvement in their offerings and practices.
"As health professionals, we understand the connection between healthy eating and good health, and our hospitals should be role models in this regard," said Dr. Lenard Lesser, primary investigator and a physician in the Robert Wood Johnson Foundation Clinical Scholars Program in the Department of Family Medicine, David Geffen School of Medicine at UCLA. "Unfortunately, the food in many hospitals is no better – and in some cases worse – than what you would find in a fast food restaurant."
The study authors developed a modified version of the Nutrition Environment Measures Scale for Restaurants (NEMS-R) as an assessment tool for rating the food offerings in hospital cafeterias. This measurement system takes into account pricing, availability of vegetables, nutrition labeling, combo promotions and healthy beverages.
Overall the average score for the 14 hospital food venues was 19.1, out of a range of 0 (least healthy) to 37 (most healthy). Of the total 359 entrees the hospitals served, only 7 percent were classified as healthy according to the NEMS criteria. And while nearly all the hospitals offered healthy alternatives such as fruit, less than one third had nutrition information at the point of sale or signs to promote healthy eating.
Among the other key findings:
All 14 food venues offered low-fat or skim milk and diet soda
81 percent offered high-calorie, high-sugar items such as cookies and ice cream near the cash register
25 percent sold whole wheat bread
Half the hospitals did not provide any indication that they carried healthy entrees
44 percent did not have low calorie salad dressings
Since no one has previously documented the health of food in these hospitals, researchers provided hospital administrators with their scores to encourage improvement. Since the study was conducted in July 2010, some of the hospitals surveyed have taken steps to either improve their fare and/or reduce unhealthy offerings. For example, some have eliminated fried food, lowered the price of salads, and increased the price of sugary beverages or eliminated them altogether from their cafeterias.
"The steps some hospitals are already taking to improve nutrition and reduce junk food are encouraging," Lesser said. "We plan to make this nutritional quality measurement tool available to hospitals around the country to help them assess and improve their food offerings."
Researchers said hospitals can improve the health of their food offerings by providing more fruits, vegetables, whole grains and smaller portions; shrink the amount of low-nutrient choices, and utilize low-cost options to promote healthy eating such as signage and keeping unhealthy impulse items away from the checkout stand.
"If we can't improve the food environment in our hospitals, how do we expect to improve the health of food in our community?" Lesser said. "By serving as role models for healthy eating, we can make a small step toward helping children prevent the onset of dietary-related chronic diseases."
Hospitals the researchers surveyed were: Children's Hospital Central California; Children's Hospital Los Angeles; Children's Hospital of Orange County; Children's Hospital & Research Center at Oakland; Loma Linda University Children's Hospital; Lucile Salter Packard Children's Hospital at Stanford; Miller Children's Hospital; Rady Children's Hospital – San Diego; Mattel Children's Hospital UCLA; University Children's Hospital at University of California, Irvine; University of California, Davis Children's Hospital; University of California, San Diego Children's Hospital; University of California, San Francisco Children's Hospital; Children's Center at Sutter Medical Center, Sacramento.
The Robert Wood Johnson Foundation funded this study. In addition to Lesser, researchers on this study were Dana E. Hunnes, Phedellee Reyes, Robert H. Brook and Lenore Arab of UCLA; and Gery W. Ryan and Deborah A. Cohen of the RAND Corporation.
The research findings presented here are those of the researcher and are not necessarily the views of the Robert Wood Johnson Foundation.
The UCLA Department of Family Medicine provides comprehensive primary care to entire families, from newborns to seniors. The department also provides low-risk obstetrical services and prenatal and in-patient care at Santa Monica–UCLA Medical Center and Orthopedic Hospital and out-patient care at the Les Kelley Family Health Center in Santa Monica and the Mid-Valley Family Health Center, located in a Los Angeles County Health Center in Van Nuys, Calif. The department is also a leader in family medicine education, for both medical students and residents, and houses a significant research unit focusing on geriatric issues and health care disparities among immigrant families and minority communities in Los Angeles and California.
The Robert Wood Johnson Foundation Clinical Scholars® program has fostered the development of physicians who are leading the transformation of health care in the United States through positions in academic medicine, public health and other leadership roles for three decades. Through this program, future leaders learn to conduct innovative research and to work with communities, organizations, practitioners and policy-makers on issues important to the health and well-being of all Americans. For more information, visit http://www.rwjcsp.unc.edu.
The RAND Corporation is a nonprofit institution that helps improve policy and decision-making through research and analysis.
Media Contact
Enrique Rivero
EurekAlert!
All latest news from the category: Studies and Analyses
innovations-report maintains a wealth of in-depth studies and analyses from a variety of subject areas including business and finance, medicine and pharmacology, ecology and the environment, energy, communications and media, transportation, work, family and leisure.
Back to home
Newest articles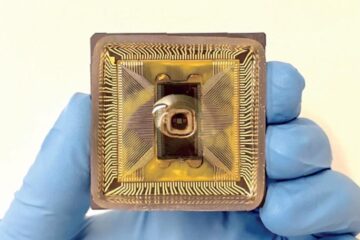 Neural net computing in water
Ionic circuit computes in an aqueous solution. Microprocessors in smartphones, computers, and data centers process information by manipulating electrons through solid semiconductors but our brains have a different system. They…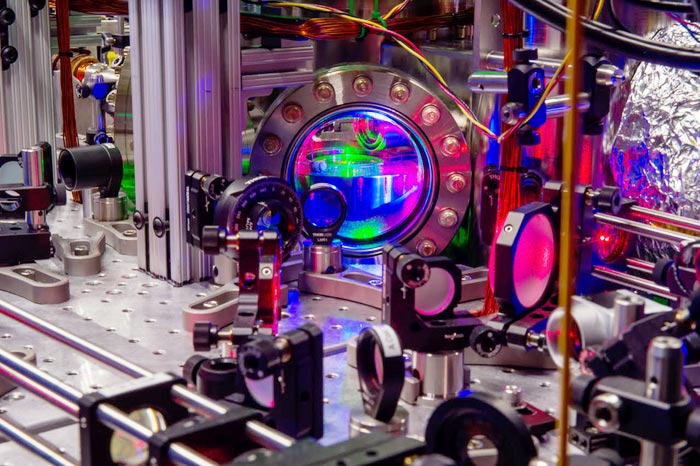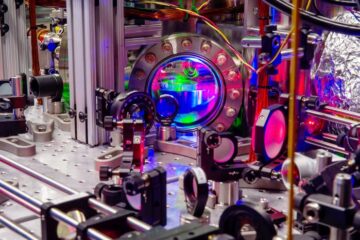 A different kind of chaos
Physicists answer a decades-old question about interacting quantum particles in a disordered system. Physicists at UC Santa Barbara and the University of Maryland, and also at the University of Washington…
Webb, Hubble capture detailed views of DART impact
Two of NASA's Great Observatories, the James Webb Space Telescope and the Hubble Space Telescope, have captured views of a unique NASA experiment designed to intentionally smash a spacecraft into…