Flaxseed no help for hot flashes during breast cancer or menopause
The randomized, placebo-controlled study followed 188 women between October and December 2009 and found no statistically significant difference in mean hot flash scores between women taking flaxseed and those taking a placebo. Preliminary data published in 2007 by Mayo Clinic investigators had suggested that consuming 40 grams of crushed flaxseed daily might help manage hot flashes.
"Hot flashes are common among women during the menopause transition or following breast cancer treatment," says Dr. Pruthi, of Mayo Clinic's Breast Diagnostic Clinic. "While preliminary data from our 2007 pilot study showed a reduction in hot flashes associated with the consumption of ground flaxseed, our new study did not result in a significant decrease in hot flashes with eating flaxseed compared to placebo."
Dr. Pruthi says patients shouldn't give up flaxseed if they enjoy it. "Flaxseed may be beneficial for people who want to add fiber and bulk to their diet to manage constipation," says Dr. Pruthi, "but more research is needed to identify whether flaxseed has any other health benefits."
Other study investigators include Rui Qin, Ph.D., Heshan Liu, Charles Loprinzi, M.D., who is the Regis Professor of Breast Cancer Research, and Debra Barton, Ph.D., all of Mayo Clinic.
About Mayo Clinic
Mayo Clinic is a nonprofit worldwide leader in medical care, research and education for people from all walks of life. For more information, visit www.mayoclinic.com and www.mayoclinic.org/news.
Media Contact
Joseph Dangor
EurekAlert!
Alle Nachrichten aus der Kategorie: Studies and Analyses
innovations-report maintains a wealth of in-depth studies and analyses from a variety of subject areas including business and finance, medicine and pharmacology, ecology and the environment, energy, communications and media, transportation, work, family and leisure.
Zurück zur Startseite
Neueste Beiträge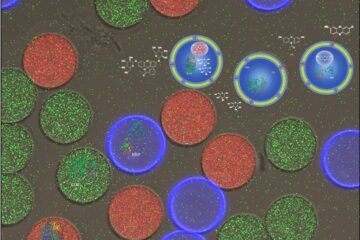 An artificial cell on a chip
Researchers at the University of Basel have developed a precisely controllable system for mimicking biochemical reaction cascades in cells. Using microfluidic technology, they produce miniature polymeric reaction containers equipped with…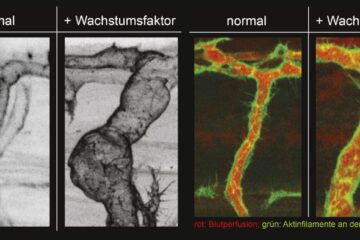 Specific and rapid expansion of blood vessels
Nature Communications: KIT researchers identify a new mechanism to control endothelial cell size and arterial caliber – basis for better treatment of heart infarct and stroke. Upon a heart infarct…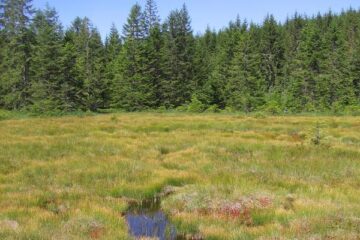 Climate change drives plants to extinction in the Black Forest in Germany
Climate change is leaving its mark on the bog complexes of the German Black Forest. Due to rising temperatures and longer dry periods, two plant species have already gone extinct…