Suicide report to aid prevention initiatives
Staffordshire University academic Derek Beeston from the Centre for Ageing and Mental Health was commissioned to look at the issue by Care Services Improvement Partnership (CSIP) West Midlands.
The findings, derived from a systematic review of research on suicide in older people, will form the backbone of a specialist conference to be hosted at the University's Beaconside campus today (March 27) and which is set to be attended by world experts in the field of depression and suicide.
The review, which highlights the fact that people over 65 are more successful than any other age group at taking their own lives, has already been endorsed by the Royal College of General Practitioners, which has responded by issuing a new guidance to assist family doctors in preventing suicide in older people.
The report Oler People and Suicide also finds that discrimination and ageism is evident in primary care and that symptoms of depression are not being identified or treated as they would in younger people.
Key findings include:
– The strongest predictor of eventual suicide for an older person is past attempts
– The suicide of an older person can frequently come 'out of the blue'.
– Attempted suicide by an older person is more likely to result in a future death by suicide than is the case with younger people.
– Many front line staff may misread the signs as being part of 'what it is to be old' or everyday 'wear and tear of life'.
– Suicide in older people is a complex problem which requires interventions in the form of combating stigma, community building and positive social policy initiatives alongside physical health promotion initiatives such as regular health screening.
-Early dementia and retirement are risk factors for suicide in older people.
– Primary care workers should be particularly vigilant for depression in older patients who may also have physical conditions that affect quality of life.
-The identification treatment and management of depression in older people is significant factor in the prevention of suicide
– Some suicides may be prevented by restriction to access of means of suicide such as discouraging the hoarding of prescription and over the counter drugs.
The work, which was completed over nine months, has also been presented to Dr Hugh Griffiths, Deputy Director for Mental Health at the Department of Health and has been brought to the attention of Professor Louis Appleby, the Government's Mental Health Tsar. Professor Appleby has led the National Suicide Prevention Strategy and has filmed an introduction for the conference.
"This work may ultimately have an impact on the National Suicide Prevention strategy," said Derek. "The challenges arising from the review are concerned with tackling discrimination and treating depression as the findings suggest that around two thirds of suicides in olderpeople could probably be avoided.
"Among the 16 to 25 year old agegroup, for every 200 attempts there is one suicide. In males aged over 80 for every two attempt there is one suicide."
All news from this category: Social Sciences
This area deals with the latest developments in the field of empirical and theoretical research as it relates to the structure and function of institutes and systems, their social interdependence and how such systems interact with individual behavior processes.
innovations-report offers informative reports and articles related to the social sciences field including demographic developments, family and career issues, geriatric research, conflict research, generational studies and criminology research.
Back to the Homepage
Latest posts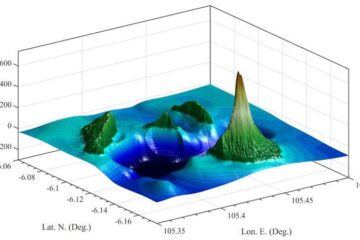 Newly published data provides clearer picture of volcano collapse
URI Professor Stéphan Grilli is keeping a close eye on volcanoes closer to the US. An article recently published in the prestigious journal Nature Communications, written by University of Rhode…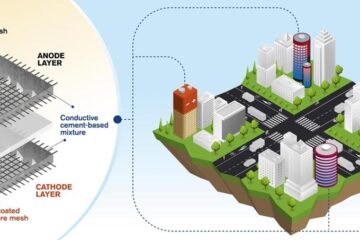 World first concept for rechargeable cement-based batteries
Imagine an entire twenty storey concrete building which can store energy like a giant battery. Thanks to unique research from Chalmers University of Technology, Sweden, such a vision could someday…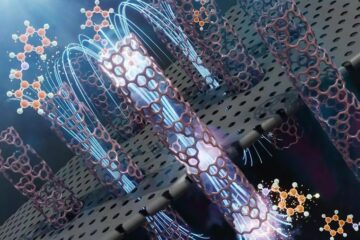 In milliseconds from polluted to clear water
New discoveries in the field of nanoscience … Researchers at the Max Planck Institute of Colloids and Interfaces developed a membrane that is composed of a bundle of nanometer-sized tubes….