On line device for the measurement and control of the thickness of varnishes
Within the remit of the CRAFT European projects, the Departments of Materials and Mecatronics at CIDEMCO, in conjunction with IKERLAN (E) y VTT (FI), have finalised a development project for an on-line system for the measurement and control of the thickness of varnishes. The aim was to develop equipment which would provide information about the quantity of the product applied in the various varnishing processes.
As a rule, the quantity of varnish applied is controlled only at the start of any process which means that any variations that might occur in the application of the varnish in the course of a process are not currently detectable. This Measurement System provides control of the quality of the varnished items at the moment of application of the product and, moreover, achieves savings by avoiding the application of excessive quantities of the varnish.
The functioning of the Measurement System developed during this project is based on NIR technology. The initial tests were carried out at CIDEMCO's installations using BARBERAN (E) machinery (the leading enterprise in the project). All types of transparent varnishes were used (Polyurethanes, Nitrocelluloses, Polyesters, UV) on various surfaces (Melamine, Paper, MDF, various woods) with very satisfactory results. Subsequently, the equipment was incorporated onto industrial varnishing production lines: SEITU (E), TURRI (I) and MARQUES (P) verifying on line the efficacy of the Measurement System.
The results obtained in this project demonstrate the efficacy of the Measurement System both for the application of a single coat of varnish and for multiple coatings and, likewise, the ease of incorporation of the system into different varnishing production lines.
Contact:
Anais Silban
CIDEMCO Teknologi Ikertegia
anais.silban@cidemco.es
(+34) 943816800
Media Contact
Anais Silban
Basque research
Alle Nachrichten aus der Kategorie: Process Engineering
This special field revolves around processes for modifying material properties (milling, cooling), composition (filtration, distillation) and type (oxidation, hydration).
Valuable information is available on a broad range of technologies including material separation, laser processes, measuring techniques and robot engineering in addition to testing methods and coating and materials analysis processes.
Zurück zur Startseite
Neueste Beiträge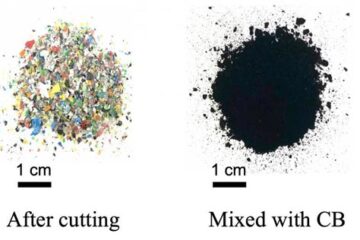 Flash graphene rocks strategy for plastic waste
Rice University lab detours potential environmental hazard into useful material. Plastic waste comes back in black as pristine graphene, thanks to ACDC. That's what Rice University scientists call the process…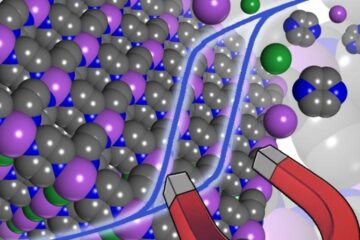 Towards next-generation molecule-based magnets
Magnets are to be found everywhere in our daily lives, whether in satellites, telephones or on fridge doors. However, they are made up of heavy inorganic materials whose component elements…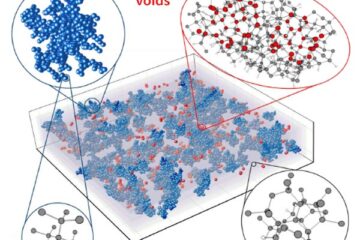 Order in the disorder …
… density fluctuations in amorphous silicon discovered Silicon does not have to be crystalline, but can also be produced as an amorphous thin film. In such amorphous films, the atomic…