Jumps in space-time might explain the curious survival of energetic particles.
Space and time must be grainy, not smooth. Otherwise high-energy particles produced in astrophysical processes would not be detectable on Earth.
So says Richard Lieu of the University of Alabama in Huntsville. Many agree that jumps in space-time occur on scales that are far too small to measure, but the idea has not yet been proved. Lieu now shows that using this hypothesis can explain how highly energetic particles can travel through space and avoid annihilating collisions1.
Physicists suspect that at distances trillions of times smaller than the width of an atom space is not like a smooth sheet. At this scale, they think it is more like a chessboard, with objects disappearing from one square and reappearing in another.
Ditto time. For durations of about 5×10-44 seconds, events are thought to happen in a series of freeze-frames.
These short intervals of space and time are called the Planck distance and the Planck time. They are named after the German physicist Max Planck who initiated quantum theory, which posited that the energies of atoms and molecules are quantized, or discretely divided.
Atomic quantum theory is firmly established, but the notion that space-time itself is quantized is much harder to test because the Planck time and distance are so small.
Grain bar
Quantization implies that close up, space-time is like a photograph: the apparent smoothness breaks up into grainy patches. Normally we would never notice the grains. Lieu reckons their effects become important at very high energies.
According to Einstein's general theory of relativity, events involving very fast-moving objects look different to an observer moving at the same speed as the object compared with an observer who is stationary relative to the object. Time seems to move more slowly for the stationary observer. To relate the two frames of reference, one must perform a mathematical adjustment called a Lorentz transformation.
If space-time is grainy, the particles' positions can't be pinned down any more accurately than the grain size: there is an unavoidable uncertainty equal to the Planck distance. Similarly, times can't be specified any more accurately than the Planck time.
Point of view
Lieu shows that at high energies, where relativity has appreciable effects, the Lorentz transformation effectively magnifies these uncertainties. This means that, although they are still tiny in the moving frame of reference, the uncertainties are appreciable to the stationary observer.
So even if particles seem to have enough energy to destroy themselves in collisions with the low-energy microwave photons pervading the Universe, creating showers of new particles in the process, they don't. From the microwave photons' point of view, many of the particles aren't energetic enough to induce such a fate, thanks to space-time graininess.
This might explain why very-high-energy gamma rays have been detected from a distant galaxy-like object called a blazar, suggests Lieu. Astrophysicists expected most of these rays to be wiped out by collisions with intervening microwave photons in space.
The same goes for cosmic rays, the high-energy subatomic particles that stream through space. Predictions say that these should thin out abruptly above a certain energy level because of photon collisions. But no such energy cut-off has been found experimentally, perhaps because of the inflated Planck-scale uncertainties in the particles' energies.
References
Lieu, R. The effect of Planck scale space time fluctuations on Lorentz invariance at extreme speeds. Astrophysical Journal Letters, in press (2002).
Media Contact
PHILIP BALL
© Nature News Service
All latest news from the category: Physics and Astronomy
This area deals with the fundamental laws and building blocks of nature and how they interact, the properties and the behavior of matter, and research into space and time and their structures.
innovations-report provides in-depth reports and articles on subjects such as astrophysics, laser technologies, nuclear, quantum, particle and solid-state physics, nanotechnologies, planetary research and findings (Mars, Venus) and developments related to the Hubble Telescope.
Back to home
Newest articles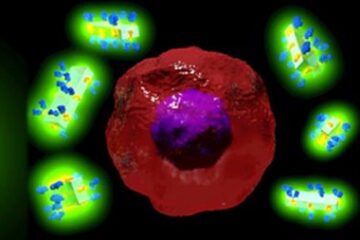 A world-first antibody-drug delivery system
It sounds like the stuff of science fiction: a man-made crystal that can be attached to antibodies and then supercharge them with potent drugs or imaging agents that can seek…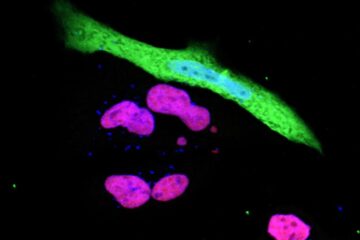 Revealed: How SARS-CoV-2 evades our immune system
Scientists at Hokkaido University and Texas A&M University have identified a key mechanism used by the SARS-CoV-2 virus to evade host immune systems. Researchers in Japan and the United States…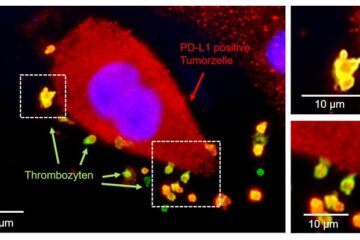 New approach developed to predict response of immunotherapies in lung cancer
New methodology at the University Hospital of Tübingen harnesses the function of platelets. At Tübingen University Hospital, a preclinical study led by Dr. Clemens Hinterleitner and Prof. Dr. Lars Zender,…