RAS PN 08/05: Space and astronomy digest: February 2008
It has been written to assist the media in planning and researching future stories related to space science and astronomy, particularly those with UK involvement. It is not intended to be fully comprehensive. Dates and times may be subject to change.
7 FEBRUARY: LAUNCH OF ATLANTIS SPACE SHUTTLE AND COLUMBUS LAB
At 1945 GMT on 7 February, the space shuttle Atlantis is set to launch on a 10-day mission to deliver the Columbus laboratory to the International Space Station (ISS). The Columbus laboratory is a European Space Agency module for the ISS and will be used by astronauts to carry out experiments in a weightless environment.
ESA astronauts Leopold Eyharts from France and Hans Schlegel from Germany will be aboard Atlantis and will help commission the laboratory. Former fighter pilot Eyharts will then live on the ISS for the next three months.
FURTHER INFORMATION
European Space Agency (ESA)
http://sci.esa.int
NASA
http://www.nasa.gov
CONTACTS
European Space Agency (ESA) Media Relations, Paris
Tel: +33 1 5369 7155
E-mail: media@esa.int
Katherine Trinidad, NASA
Tel: +1 202 358 3749
E-mail: katherine.trinidad-1@nasa.gov
7-8 FEBRUARY: AGM OF THE BRITISH GEOPHYSICAL ASSOCIATION, BURLINGTON HOUSE, LONDON: GEOPHYSICS OF GLOBAL CLIMATE CHANGE
On 7 and 8 February leading geophysicists will meet at Burlington House, Piccadilly, London to discuss the latest research in the science of climate change. Topics under discussion include the causes and effects of glaciation and deglaciation; changes in sea level, evidence of past and future weather patterns, the interplay between tectonics and climate and ocean circulation; the effects of volcanism and seafloor gas emission and extraterrestrial effects on climate.
The meeting runs from 0945 to 1745 on 7 February and 0920 to 1530 on 8 February and is open to accredited media representatives.
CONTACT
Robert Massey (details above)
Ted Nield
The Geological Society
Burlington House
Piccadilly
London W1J 0BG
Tel: +44 (0)20 7434 9944
E-mail: ted.nield@geolsoc.org.uk
FURTHER INFORMATION (INCLUDING CONFERENCE PROGRAMME)
http://www.ras.org.uk
8-9 FEBRUARY: ASTROFEST, KENSINGTON CONFERENCE AND EVENTS CENTRE, LONDON
More than 5000 people are expected to attend the 2008 Astrofest, one of the world's largest amateur astronomy conferences. The meeting is hosted by Astronomy Now magazine, runs from 8 to 9 February and takes place in the Kensington Conference and Events Centre in west London. Attendees will hear leading figures in astronomy and space science speaking on topics ranging from extrasolar planets to the MESSENGER spacecraft encounter with Mercury. Veteran astronomer and television presenter Sir Patrick Moore will close the conference with a look back at the last 80 years of advances in astronomy.
FURTHER INFORMATION
http://www.astronomynow.com/astrofest
12 FEBRUARY: RAS LUNCHTIME LECTURE: COSMOLOGY MEETS THE CHALLENGE: BURLINGTON HOUSE, LONDON
Dr Roberto Trotta, Norman Lockyer Fellow of the Royal Astronomical Society and Oxford University scientist, will give the second RAS lunchtime lecture. He will discuss the 96% of the Universe that remains largely unknown to modern science and the cutting-edge techniques that scientists are using to reveal its nature.
The lunchtime lectures are open to everyone and take place in the newly-refurbished Burlington House, the headquarters of the RAS off Piccadilly in central London. The lectures take place at 1pm on the first Tuesday of each month and the audience can take their seats from 12.45.
FURTHER INFORMATION
http://www.ras.org.uk
CONTACT
Robert Massey (details above)
18 FEBRUARY: E-PETITION ON STFC CUTS CLOSES
More than 15000 people have signed the e-petition to the UK Prime Minister, initiated by physics postgraduate student William Panduro Vazquez of Imperial College London, which calls on Government to reverse the £80m of cuts in the budget of the Science and Technology Facilities Council. The petition closes on 18 February 2008.
FURTHER INFORMATION
http://petitions.pm.gov.uk/Physics-Funding/
All latest news from the category: Physics and Astronomy
This area deals with the fundamental laws and building blocks of nature and how they interact, the properties and the behavior of matter, and research into space and time and their structures.
innovations-report provides in-depth reports and articles on subjects such as astrophysics, laser technologies, nuclear, quantum, particle and solid-state physics, nanotechnologies, planetary research and findings (Mars, Venus) and developments related to the Hubble Telescope.
Back to home
Newest articles
Creating good friction: Pitt engineers aim to make floors less slippery
Swanson School collaborators Kurt Beschorner and Tevis Jacobs will use a NIOSH award to measure floor-surface topography and create a predictive model of friction. Friction is the resistance to motion…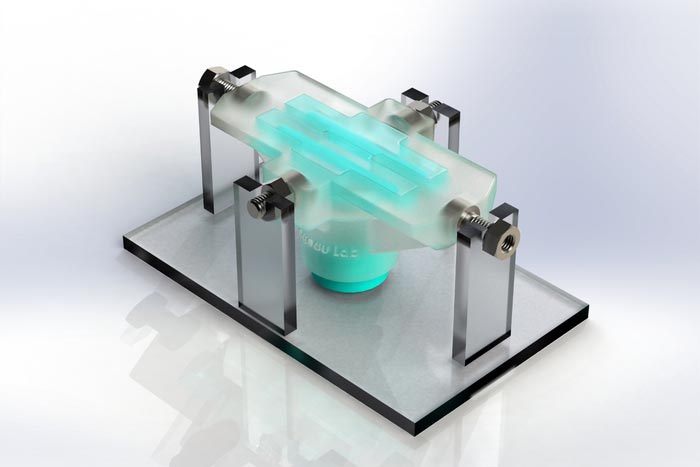 Synthetic tissue can repair hearts, muscles, and vocal cords
Scientists from McGill University develop new biomaterial for wound repair. Combining knowledge of chemistry, physics, biology, and engineering, scientists from McGill University develop a biomaterial tough enough to repair the…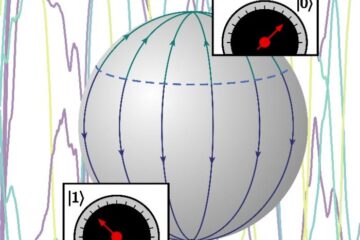 Constraining quantum measurement
The quantum world and our everyday world are very different places. In a publication that appeared as the "Editor's Suggestion" in Physical Review A this week, UvA physicists Jasper van…