Clearing the cosmic fog of the early universe: Massive stars may be responsible
Astronomers believed that early star-forming galaxies could have provided enough of the right kind of radiation to evaporate the fog, or turn the neutral hydrogen intergalactic medium into the charged hydrogen plasma that remains today. But they couldn't figure out how that radiation could escape a galaxy. Until now.
Jordan Zastrow, a doctoral astronomy student, and Sally Oey, a U-M astronomy professor, observed and imaged the relatively nearby NGC 5253, a dwarf starburst galaxy in the southern constellation Centaurus. Starburst galaxies, as their name implies, are undergoing a burst of intense star formation. While rare today, scientists believe they were very common in the early universe.
The researchers used special filters to see where and how the galaxy's extreme ultraviolet radiation, or UV light, was interacting with nearby gas. They found that the UV light is, indeed, evaporating gas in the interstellar medium. And it is doing so along a narrow cone emanating from the galaxy.
A paper on their work is published today (Oct. 12) in Astrophysical Journal Letters.
"We are not directly seeing the ultraviolet light. We are seeing its signature in the gas around the galaxy," Zastrow said.
In starburst galaxies, a superwind from these massive stars can clear a passageway through the gas in the galaxy, allowing the radiation to escape, the researchers said.
The shape of the cone they observed could help explain why similar processes in other galaxies have been difficult to detect.
"This feature is relatively narrow. The opening that is letting the UV light out is small, which makes this light challenging to detect. We can think of it as a lighthouse. If the lamp is pointed toward you, you can see the light. If it's pointed away from you, you can't see it," Zastrow said. "We believe the orientation of the galaxy is important as to whether we can detect escaping UV radiation."
The findings could help astronomers understand how the earliest galaxies affected the universe around them.
The paper is titled "An ionization cone in the dwarf starburst galaxy NGC 5253." Also contributing were researchers from the University of Maryland, MIT's Kavli Institute for Astrophysics and Space Research, and the University of California, Berkeley. The research is funded by the National Science Foundation. Observations were conducted with the Magellan Telescopes at Las Campanas Observatory in Chile.
Contact: Nicole Casal Moore
Phone: (734) 647-7087
Media Contact
Nicole Casal Moore
EurekAlert!
Alle Nachrichten aus der Kategorie: Physics and Astronomy
This area deals with the fundamental laws and building blocks of nature and how they interact, the properties and the behavior of matter, and research into space and time and their structures.
innovations-report provides in-depth reports and articles on subjects such as astrophysics, laser technologies, nuclear, quantum, particle and solid-state physics, nanotechnologies, planetary research and findings (Mars, Venus) and developments related to the Hubble Telescope.
Zurück zur Startseite
Neueste Beiträge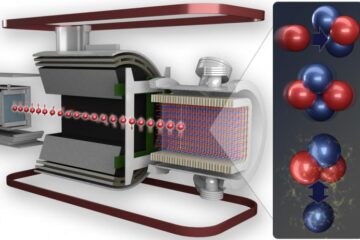 Scientists achieve higher precision weak force measurement between protons, neutrons
Through a one-of-a-kind experiment at the Department of Energy's Oak Ridge National Laboratory, nuclear physicists have precisely measured the weak interaction between protons and neutrons. The result quantifies the weak…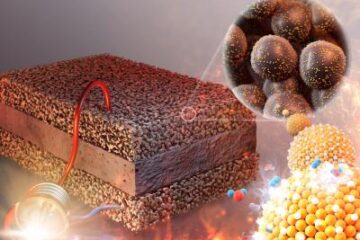 High-performance single-atom catalysts for high-temperature fuel cells
Individual Pt atoms participate in catalytic reaction to faciitate the electrode process by up to 10 times. Single-atom Pt catalysts are stable at 700 degrees Celsius and expected to stimulate…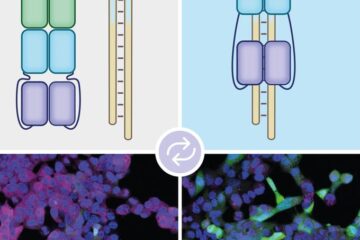 New method allows precise gene control by light
A novel optical switch makes it possible to precisely control the lifespan of genetic "copies". These are used by the cell as building instructions for the production of proteins. The…