Astronomy's bright future
Many of those challenges are purely scientific, including the quest to clarify the true nature of dark matter and dark energy; the search for extra-terrestrial life among the myriad of extrasolar planets that are set to be discovered; and finding the first stars that formed after the Big Bang.
Other challenges are political – including the need for mass international collaboration to fund and manage astronomical facilities, many of which are being so large and expensive that no single country can afford them alone. For example, the Atacama Large Millimeter Array, which is being built in Chile, involves astronomers from the UK, US and Japan.
The contributors are Catherine Cesarsky, President of the International Astronomical Union, Martin Rees, the UK's Astronomer Royal, Tim de Zeeuw, Director General of the European Southern Observatory, John Huchra, President of the American Astronomical Society, Andrew Fabian, President of the Royal Astronomical Society, and Seok Jae Park, President of the Korea Astronomy and Space Science Institute.
All contributors express optimism about the future of global astronomy, reflecting on the advances that new facilities promise: from the Planck Satellite making detailed observation of fossil radiation, due to take off next month; NASA's planned joint dark energy mission; 2013's launch of the James Webb Space Telescope to help answer questions about the Universe's very first stars; and the European Southern Observatory's European Extremely Large Telescope, which, if built, could be the "world's biggest eye on the sky".
As Tim de Zeeuw, Director of the European Southern Observatory, writes, "Technological developments now make it possible to observe planets orbiting other stars, peer deeper than ever into the universe, use particles and gravitational waves to study celestial sources, and to carry out in situ exploration of objects in our solar system. This promises tremendous progress towards answering key astronomical questions."
But, as Seok Jae Park, President of the Korea Astronomy and Space Science Institute, says, "The greatest challenge for astronomy is international collaboration, because building big and expensive telescopes can no longer be accomplished by a single country alone. It is my hope that IYA2009 will enable astronomers from around the world to create a new tradition of cooperation in astronomy."
Catherine Cesarsky, President of the International Astronomical Union, underlines her wish during IYA2009 to communicate the joys and benefits of astronomy. "It is [the] sense of discovery and awe that astronomers wish to share with our fellow citizens all over the world. We thus hope to stimulate a long-term increase in student enrolment in science and technology, and an appreciation for lifelong learning."
Alle Nachrichten aus der Kategorie: Physics and Astronomy
This area deals with the fundamental laws and building blocks of nature and how they interact, the properties and the behavior of matter, and research into space and time and their structures.
innovations-report provides in-depth reports and articles on subjects such as astrophysics, laser technologies, nuclear, quantum, particle and solid-state physics, nanotechnologies, planetary research and findings (Mars, Venus) and developments related to the Hubble Telescope.
Zurück zur Startseite
Neueste Beiträge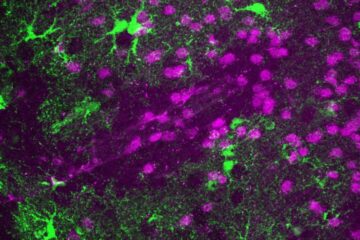 Scientists advance understanding of blood-brain barrier health
Fralin Biomedical Research Institute scientists' finding has implications for brain diseases. Hard skulls help protect our brains from physical injuries. In addition to a tough outer shell, brains have internal…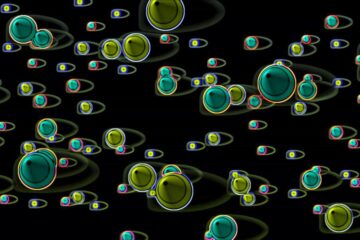 Why there is no speed limit in the superfluid universe
Physicists from Lancaster University have established why objects moving through superfluid helium-3 lack a speed limit in a continuation of earlier Lancaster research. Helium-3 is a rare isotope of helium,…
The right formula for scaling production of promising material to decontaminate water
An international team of researchers have found a way to refine and reliably produce an unpredictable and hard-to-control material that could impact environmental conservation, energy and consumer electronics. The material,…