MR-compatible Ultrasound System for the Therapeutic Application of Ultrasound

The Fraunhofer Institute for Biomedical Engineering IBMT presents an MR-compatible ultrasound system for the therapeutic application of ultrasound (tumor therapy, hyperthermia, neuromodulation, drug delivery) as part of a joint research collaboration with the company MR-Instruments Inc..
In addition, the possibilities of providing MR-guided focused ultrasound as well as an ideal integration of ultrasound applicators in MR-coils will be presented.
An overall setup consisting of an ultrasound system, software modules and ultrasound applicators for the various applications embedded in a translational context (from the cell to small animals to humans) will be presented.
The Fraunhofer IBMT will be pleased to welcome you at the MR-Instruments booth, number 8145.
The Radiological Society of North America (RSNA) is the world's largest association of radiologists, medical physicists and medical professionals.
The annual RSNA Annual Meeting in Chicago (the 105th), attended by over 60,000 people, is dedicated to scientific exchange and medical education, as well as the marketing of new medical systems.
Dipl.-Ing. FH Steffen Tretbar
Head of Main Department Ultrasound
Fraunhofer IBMT
Joseph-von-Fraunhofer-Weg 1
66280 Sulzbach, Germany
Tel: +49 6897 9071 300
Email: steffen.tretbar@ibmt.fraunhofer.de
http://www.ultrasound.fraunhofer.de
http://www.ibmt.fraunhofer.de
Media Contact
Dipl.-Phys. Annette Maurer-von der Gathen
Fraunhofer-Institut für Biomedizinische Technik IBMT
Alle Nachrichten aus der Kategorie: Medical Engineering
The development of medical equipment, products and technical procedures is characterized by high research and development costs in a variety of fields related to the study of human medicine.
innovations-report provides informative and stimulating reports and articles on topics ranging from imaging processes, cell and tissue techniques, optical techniques, implants, orthopedic aids, clinical and medical office equipment, dialysis systems and x-ray/radiation monitoring devices to endoscopy, ultrasound, surgical techniques, and dental materials.
Zurück zur Startseite
Neueste Beiträge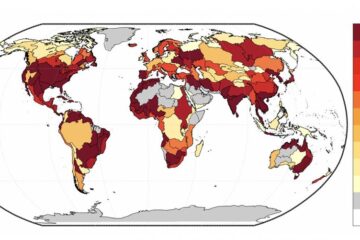 Humans drive most of the ups and downs in freshwater storage at Earth's surface
Water levels in the world's ponds, lakes and human-managed reservoirs rise and fall from season to season. But until now, it has been difficult to parse out exactly how much…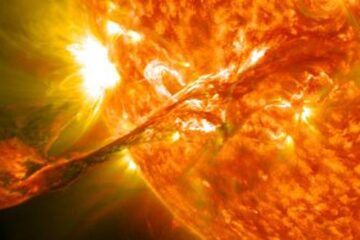 Source of hazardous high-energy particles located in the Sun
The source of potentially hazardous solar particles, released from the Sun at high speed during storms in its outer atmosphere, has been located for the first time by researchers at…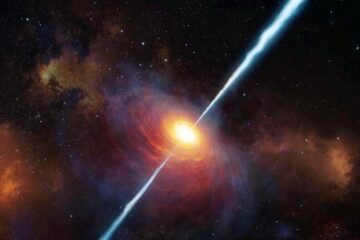 Most distant quasar with powerful radio jets discovered
With the help of the European Southern Observatory's Very Large Telescope (ESO's VLT), astronomers have discovered and studied in detail the most distant source of radio emission known to date….