Caterpillars of the wax moth love eating plastic: Fraunhofer LBF investigates degradation process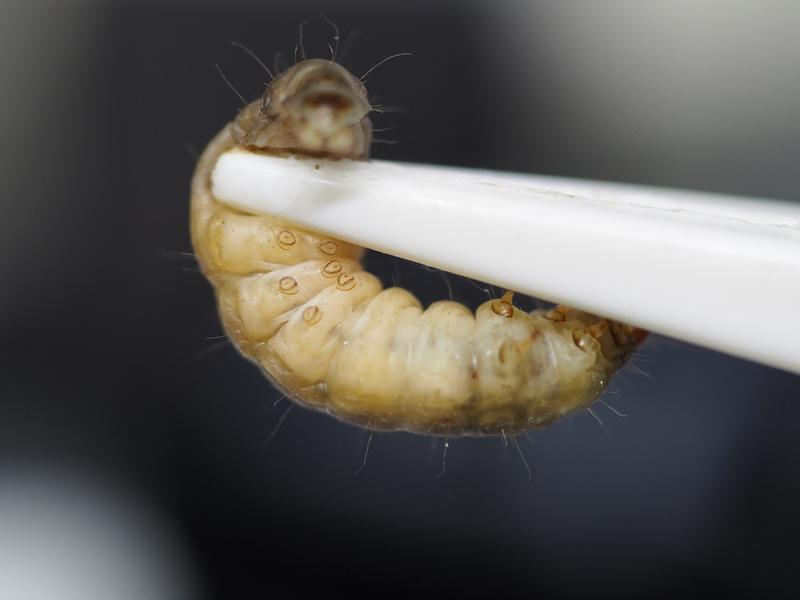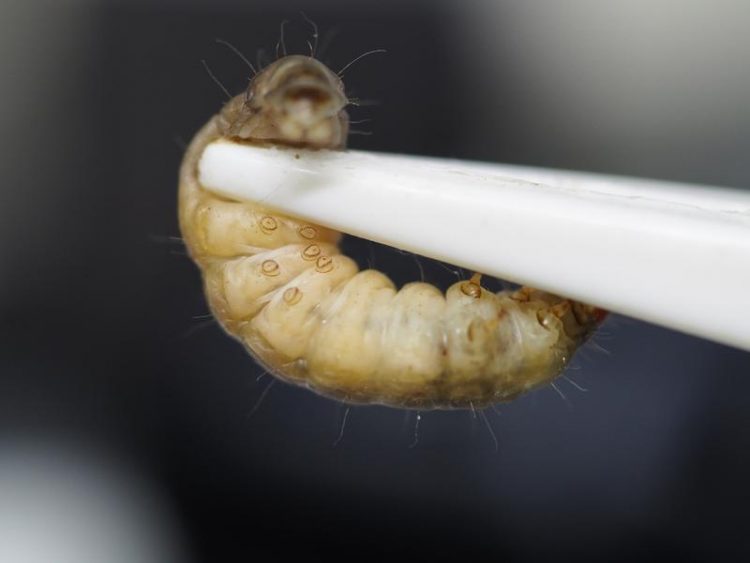 Within the Framework of a research project on the chemical imaging analysis of plastic digestion in caterpillars (RauPE), a team from Fraunhofer LBF used high-resolution Raman microscopy and dedicated software to follow the path of the plastic through the caterpillar and made important contributions to clarifying These unanswered questions.
According to a study published in early 2019, larvae of the wax moth Galleria melonella consume polyethylene (PE) and convert it at a remarkable rate: 100,000 caterpillars eat about 5.2 kilograms of PE within one week.
This would open up promising possibilities for the disposal and elimination of large quantities of plastic waste. However, before this remarkable ability of the caterpillar can be harnessed technologically, it must be clarified whether it actually digests the PE or merely crushes
and excretes it.
Own software decomposes Raman spectra
PE digestion by wax worms was the question pursued by the team at Fraunhofer LBF within the RauPE project by using state-of-the-art, high-resolution Raman microscopy.
During the course of the project, the team has also developed dedicated software for Raman microscopy of mixtures in Python. With the help of machine learning, it can separate the superimposed Raman spectra of the components.
It provides the spectra of the individual components on the one hand and their local concentration on the other. This enables researchers to detect even low concentrations of a substance, such as PE, within a complex mixture.
The combination of Raman microscopy and software is able to spatially visualize low concentrations of plastics within a mixture of different organic substances as they ocurr within the caterpillar.
This is possible in three dimensions with a resolution of up to one micrometer (0.001 mm). By using confocal optics, scientists can study caterpillars nondestructively, i.e. largely without preparation.
No biodegradation of polyethylene proven – further efforts necessary
The results so far have amazed the project team: caterpillars eat holes into PE foil, take in small amounts of it and at the same time lose considerable body mass. Once there are holes, the caterpillars stop further material intake. The analytical measurement data does not provide any evidence that the caterpillars digest the polyethylene:
»The fact that caterpillars biodegrade polyethylene remains a visionary goal for the time being, and intensive interdisciplinary efforts are essential to achieve it. For scientific research, it is therefore all the more important to avoid and recycle plastic waste, taking into account all stages along the packaging value chain,« emphasizes Dr. Bastian Barton, who supervised the research project at Fraunhofer LBF.
There is an urgent need for improved concepts and suitable technologies for the production of post-consumer plastics with high quality and constant availability. Only then would it be possible to reuse plastics already in use on a large scale and for a wide range of products, Barton continues.
Wissenschaftliche Ansprechpartner:
Dr. Bastian Barton, bastian.barton@lbf.fraunhofer.de
Originalpublikation:
www.lbf.fraunhofer.de/en/press-releases/caterpillars-of-the-wax-moth-love-eating-plastic-.html
Weitere Informationen:
https://youtu.be/5LTFcOUbyx0
The Darmstadt researchers have also documented the RauPE research project in a video
Media Contact
Anke Zeidler-Finsel
Fraunhofer-Institut für Betriebsfestigkeit und Systemzuverlässigkeit LBF
Alle Nachrichten aus der Kategorie: Materials Sciences
Materials management deals with the research, development, manufacturing and processing of raw and industrial materials. Key aspects here are biological and medical issues, which play an increasingly important role in this field.
innovations-report offers in-depth articles related to the development and application of materials and the structure and properties of new materials.
Zurück zur Startseite
Neueste Beiträge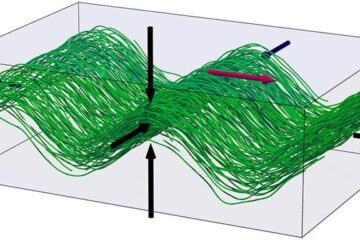 The groove of the self-organized active nematic ribbon
Soft matter on new ways to self-organization Nematic materials, such as the liquid crystals in our displays, contain molecules that align themselves in parallel. When they are constructed from microtubules…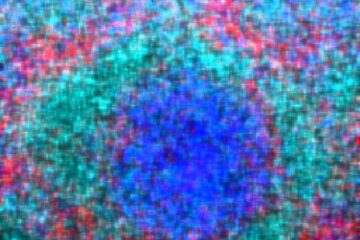 Nanocrystals make volcanoes explode
Bayreuth geoscientist discovers causes of sudden eruptions Tiny crystals, ten thousand times thinner than a human hair, can cause explosive volcanic eruptions. This surprising connection has recently been discovered by…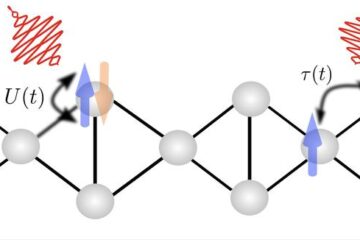 Cheering up a frustrated quantum system
One of the holy-grail questions in condensed matter physics is how superconductivity — the property of many electrons to go into a quantum soup state that can carry electricity without…