The lighter an aircraft is, the less fuel it consumes. Given the need to cut carbon dioxide emissions, this is a key aspect of materials research. Aircraft manufacturers are therefore pinning their hopes on particularly lightweight construction materials.
These include not only lightweight metals, but also fiber composite plastics, particularly carbon-fiber reinforced plastics (CFRPs). Whenever two CFRP components have to be joined together, this has so far been accomplished primarily by riveting.
Researchers at the Fraunhofer Institute for Manufacturing Technology and Applied Materials Research IFAM in Bremen are experts in adhesive techniques and plan to enlarge their expertise to include mechanical joining. At the Composites Europe trade fair in Essen from September 23 through 25, 2008, they will be presenting a state-of-the-art C-clamp riveting machine (Hall 10-11, Stand 150). This device enables the necessary rivet holes, complete with one- or two-part riveted bolts, to be installed accurately and automatically in compliance with aviation standards.
The IFAM researchers now intend to go a step further. "Rivet holes are a problem, particularly in CFRP structures," explains Dr. Oliver Klapp of the IFAM. "They disturb the flow of forces in the CFRP structures and reduce the load-bearing capacity of the material." The researchers are therefore planning to make use of adhesive bonding processes that are already employed for CFRP materials. "But the aviation industry is not yet ready to rely exclusively on bonded components and assemblies," says Klapp.
This is why the engineers are exploring the potential of hybrid joining – a combination of riveting and a special bonding process. The advantages of hybrid joining are obvious: the CFRP materials are not riddled with so many rivet holes. The particularly high load-bearing capacity of these materials is more effectively brought to bear in the truest sense of the word, because bonding results in a more effective, all-over distribution of forces. The researchers are currently optimizing the parameters of the joining process.
"It's true that riveting will not be eliminated from aircraft construction in the next several years," says Klapp. But the aviation industry will soon be unable to manage without structural bonding of primary structures such as the airframe, the wings and the tail units.
Media Contact
Dr. Oliver Klapp
Fraunhofer-Gesellschaft
Alle Nachrichten aus der Kategorie: Materials Sciences
Materials management deals with the research, development, manufacturing and processing of raw and industrial materials. Key aspects here are biological and medical issues, which play an increasingly important role in this field.
innovations-report offers in-depth articles related to the development and application of materials and the structure and properties of new materials.
Zurück zur Startseite
Neueste Beiträge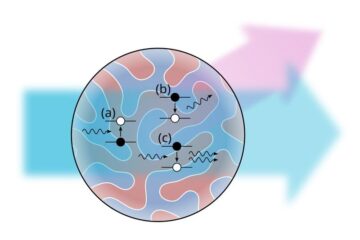 Who stole the light?
Self-induced ultrafast demagnetization limits the amount of light diffracted from magnetic samples at soft x-ray energies. Free electron X-ray lasers deliver intense ultrashort pulses of x-rays, which can be used…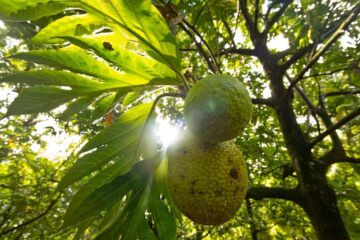 Could breadfruit be the next superfood?
UBC researchers say yes Breadfruit is sustainable, environmentally friendly and a high-production crop. A fruit used for centuries in countries around the world is getting the nutritional thumbs-up from a…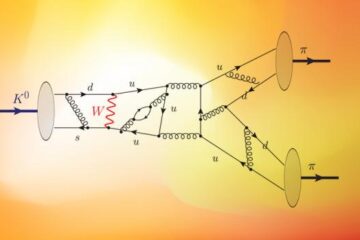 New calculation refines comparison of matter with antimatter
Theorists publish improved prediction for the tiny difference in kaon decays observed by experiments. -An international collaboration of theoretical physicists–including scientists from the U.S. Department of Energy's (DOE) Brookhaven National…