Environment and Exercise May Affect Research Results
In the study, Knockout Mice: Is it Just Genetics? Effects of Enriched Housing on Fibulin-4+/- Mice, lead researcher Ann Baldwin, PhD, suggests that environmental factors may play a large part in research findings that investigators assume are due simply to genetic differences. Further, the study research indicates that appropriate environments may counteract the effects of some genetic deficiencies.
The "knockout" technique is used widely by researchers to aid in understanding physiological functions at the cellular and molecular level. Essentially, it eliminates one or both copies of a gene that produces a specific protein or enzyme.
Dr. Baldwin, a professor of physiology and psychology at the UA College of Medicine, developed a study focusing on mice with only one copy of a gene that encodes for an extracellular matrix protein, fibulin-4. The extracellular matrix, often referred to as connective tissue, supports tissue cells. Fibulin-4 is localized in the aortic media and is essential for maintaining arterial integrity. Dr. Baldwin wanted to determine whether these mice, known as heterozygous fibulin-4 knockout mice, showed arterial defects on a microscopic scale, although outwardly they appeared to be normal.
Using high-powered electron microscopy, she found small areas of disorganized tissue, referred to as "gaps," in the aortas of the heterozygous fibulin-4 knockout mice. The number of gaps found in the knockout mice was approximately 100 times greater than those found in the control, or wild-type, mice.
After preliminary experiments were performed, a second purpose for the study developed, and the researchers set about investigating a hypothesis that the pathologies they observed would be ameliorated by enriched housing conditions.
In the initial experiments, the test mice were housed four-per-cage in standard cages, measuring 26 cm long x 16 cm wide x 12 cm high and containing only bedding. To investigate the effect of enriched housing conditions, the research team repeated the experiments with test animals housed two-per-cage in cages measuring 33 cm long x 25 cm wide x 25 cm high. The larger cages were equipped with a shelf, ladder, exercise wheel and plastic tube.
Observed at night on specific occasions during the testing period, the animals housed in the larger cages spent approximately 40 percent of the observation time exercising in the wheel, while mice housed in the standard cages remained relatively stationary.
Significantly, the mice housed in the standard cages were heavier than those in the larger cages – about twice the weight at the same age – and they showed large quantities of adipose, or fat, tissue around the aorta.
The mice in the larger cages showed virtually no fat around the aorta. They also showed far fewer regions of disorganized tissue in the aorta than those housed in standard cages.
The evidence suggests that even though the knockout mice were genetically predisposed to arterial damage, simply housing them in an enriched environment, where they could perform their normal functions, reduced the number of gaps occurring in the aorta.
Dr. Baldwin explains that one important implication is that housing conditions can affect the differences between wild-type and knockout strains. Thus, research findings that are assumed to be due simply to genetic differences might be interpreted incorrectly; environmental factors may play an important role.
Secondly, as this study indicates, appropriate environments may counteract the effects of some genetic deficiencies. For example, mice given the opportunity to exercise fared better than their counterparts in standard cages.
Knockout Mice: Is it Just Genetics? Effects of Enriched Housing on Fibulin-4+/- Mice, is supported by the National Center for Research Resources and the National Center for Complementary and Alternative Medicine. The full text appears in the Wednesday, Feb. 21, edition of PLoS ONE, the international, peer-reviewed, open-access, online publication from the Public Library of Science (PLoS).
Dr. Baldwin's research team includes Lihua Marmorstein, PhD, assistant professor of the Department of Ophthalmology and Vision Science at The University of Arizona College of Medicine; Elizabeth Cudilo, UA medical student; and Hamda Al Naemi, PhD, head of the Department of Physiology, University of Qatar.
Citation: Cudilo E, Al Naemi H, Marmorstein L, Baldwin AL (2007) Knockout Mice: Is It Just Genetics? Effect of Enriched Housing on Fibulin-4+/2 Mice. PLoS ONE 2(2): e229. doi:10.1371/journal.pone.0000229
Alle Nachrichten aus der Kategorie: Life Sciences
Articles and reports from the Life Sciences area deal with applied and basic research into modern biology, chemistry and human medicine.
Valuable information can be found on a range of life sciences fields including bacteriology, biochemistry, bionics, bioinformatics, biophysics, biotechnology, genetics, geobotany, human biology, marine biology, microbiology, molecular biology, cellular biology, zoology, bioinorganic chemistry, microchemistry and environmental chemistry.
Zurück zur Startseite
Neueste Beiträge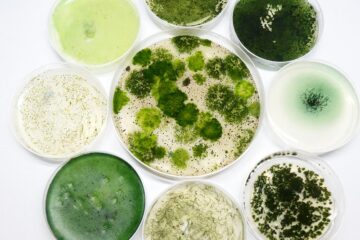 Cyanobacteria: Small Candidates …
… as Great Hopes for Medicine and Biotechnology In the coming years, scientists at the Chair of Technical Biochemistry at TU Dresden will work on the genomic investigation of previously…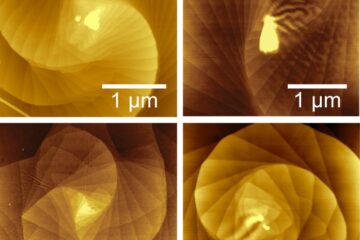 Do the twist: Making two-dimensional quantum materials using curved surfaces
Scientists at the University of Wisconsin-Madison have discovered a way to control the growth of twisting, microscopic spirals of materials just one atom thick. The continuously twisting stacks of two-dimensional…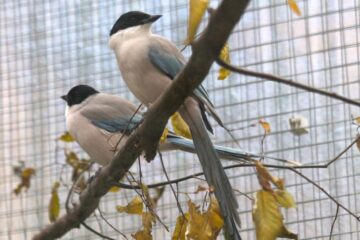 Big-hearted corvids
Social life as a driving factor of birds' generosity. Ravens, crows, magpies and their relatives are known for their exceptional intelligence, which allows them to solve complex problems, use tools…