Fighting dogs: are they gladiators or victims of selection?
At the scientific conference "Problems of Domestic Dog Investigation", which took place in April at the Moscow Institute of Evolution and Ecology Problems (Russian Academy of Sciences), Irina Smirnova, lecturer of Cherepovetsk State University, made a report on behavior of fighting dog breeds. Irina Smirnova studied behavior of domestic dogs of fighting breeds: American Staffordshire terriers, bull terriers and American pit bull terriers, and compared it to that of breeds, which originated from the same ancestor with fighting dogs – bulldogs and mastiffs, as well as domestic pets of other breeds: German shepherds, Caucasian mountain dogs, Central Asian shepherds, fox terriers, Welsh terriers, etc. Altogether, experiments involved 150 animals.
The experiment was conducted as follows: a dog was fastened to the lead or the master kept it, and a "stimulus"– a stranger, another dog, a toy (a ball, a stick), a piece of sausage, etc. – appeared approximately at a four-meter distance from the dog. The researcher watched attentively the animal's reaction. The dogs reacted in different ways, depending on the breed, situation, mood, sex and age, but in general they acted calmly and adequately to the situation. German shepherds turned out to be the most "disciplined" ones: they often behaved simply like onlookers and reacted in no way to the stimulus, looking at the owner and waiting of his/her command. Toys and food was of course interesting for ordinary dogs, but in the master's presence they restrained themselves and even frequently ignored appearance of other dogs.
As per fighting dogs, their behavior was quite different. They almost did not react to a person appearing, but reacted to other stimuli in 100 percent of cases! Fighting dog breeds reacted immediately and violently to dogs, food and a ball: by barking, rushing and if possible – attacking. Appearance of other dogs caused their strongest aggression. Only 10 percent of fighting dogs kept looking at the master, however, they did so not for the purpose of waiting for the command but for fear of being punished. But 4 percent of fighters were totally uncontrollable, and only the lead saved the situation.
It is known that fighting dogs consider quite a vast territory (sometimes up to 300 meters in diameter) to be their own and protect it from other dogs. That is in town, where dogs, people and other "stimuli" are around looming up at "its" territory, such a dog is all the time is "on edge" and is ready to fight. Frequently, their defense reaction is caused by a sudden acute sound or an unexpected incident. Fighting dogs are very single-minded and straightforward in "solving their problems" exclusively from the position of strength. Fighting dogs' attack is very rough and it occurs without warning.
How does an ordinary dog behave if it is getting ready for attack? It demonstrates threat: it growls, stands or goes on straightened legs, presses ears, raises hair, shows its teeth. This is a ritual behavior addressed to congeners and a predator, the aim of it being to frighten and prevent scuffle. All dogs, as well as people, cats and other animals understand warning perfectly well. How do fighting dogs behave before attacking a bigger dog? In a quite different way! They pull down the head and tail, press themselves close to the ground, crawl up closer without growling, and then they suddenly and treacherously attack from below.
What is this? Hunting with preliminary lying up, furthermore, this is hunting for a breed congener, which is forbidden in wild nature! As regards to other dog breeds, fighting dogs simply "speak a different language". It is not for nothing that owners of ordinary dogs assert that their pets do not perceive fighting dogs as dogs, they consider them something like an animal of other species.
Why do fighting dogs attack exactly like this? Irina Smirnova explains that the bull terrier and ancestors of pitts and mastiffs were nurtured in England specially for fighting, particularly with superior force enemy. Then this dangerous entertainment was prohibited in England and dog fighting continued already in the USA, where the pit bull terrier and Staffordshire breeds were formed. Pit bulls, like real gladiators, would be fighting for hours, ad extremum, even if they are losing. The pit bull will either win or perish. Bulls, donkeys and even lions were released to the arena to fight against them! It is difficult for a bull to catch with its horns a dog of such attacking pattern, particularly if the dog is small and fearless. Such dogs won victories more often, therefore, they were selected for breeding.
However, in the course of nurturing these breeds, the dogs lost the capability for collective hunting, intrinsic to wild ancestors of dogs, because the "gladiators" paid for their will to win by breaking of communication. They did not need that: the dog is alone on the arena. The "gladiators" are not egoists, they are rather autists. They are breaching fundamentally the common dog's "good manners' code": they attack females and puppies of any breeds. By the way, fighting dogs' puppies behave at home unceremoniously, get into adult dog's bowl, and an adult "gladiator" can become angry and misestimate its force and kill the puppy. It is also difficult for them to propagate: some male dogs can change their mind and start a fight with the female even during coupling! Irina Smirnova has not noticed with adult fighting dogs any ritual behavior elements expressing fear and readiness for submission and reconciliation (without which it is impossible to resolve conflicts in a proper canine society).
Staffordshire terriers are the closest in behavior to ordinary dogs. But even a group of Staffordshire terriers living together in a breeding kennel failed to form a troop due to inability for communication , in contrast to other breeds which know how to get on not only with human beings but also with each other. It is for this reason in particular that the fighting dog "do not fit in" a promenade group of dogs. The owners of such dogs usually do not strive for contacts either. Even if the masters is not inclined to demonstrate how "tough" his/her dog is, other dog owners keep at a distance, being fairly worried about their pets. This is the retribution of these breeds for their straightforward intrepidity.
It is not always the case that a fighting dog looks like a killer. Sometimes they grow up "warm and fuzzy", a lot depends on the master's objectives and on how the dog has been brought up since childhood. By the way, the fighting dog is normally in good relations not only with the master, but also with all members of the family. In a family where a puppy grew up in the company of other dog, states Irina Smirnova, the puppy not only learns to communicate with other dogs and to understand "normal dog's language", but it can demonstrate standard ritual behavior. Unfortunately, such dogs and owners are few. On the whole, a fighting dog is dangerous for other dogs and human beings, like, however, severe guards – Caucasian Mountain Dogs and Asian shepherd dogs. It is not without reason that keeping "gladiators" is forbidden in some European countries and some US states. Maybe, it is high time for Russia to take the necessary steps as well?
All latest news from the category: Life Sciences and Chemistry
Articles and reports from the Life Sciences and chemistry area deal with applied and basic research into modern biology, chemistry and human medicine.
Valuable information can be found on a range of life sciences fields including bacteriology, biochemistry, bionics, bioinformatics, biophysics, biotechnology, genetics, geobotany, human biology, marine biology, microbiology, molecular biology, cellular biology, zoology, bioinorganic chemistry, microchemistry and environmental chemistry.
Back to home
Newest articles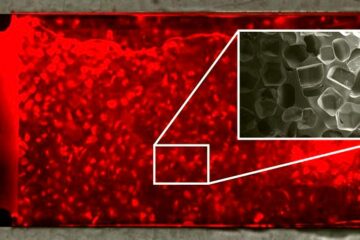 Silicone sponge captures unknown bacteria
KIT researchers develop a chip that captures microbial dark matter in air, water, and soil – new tool for biotechnology and medicine. From human intestines to the bottom of the…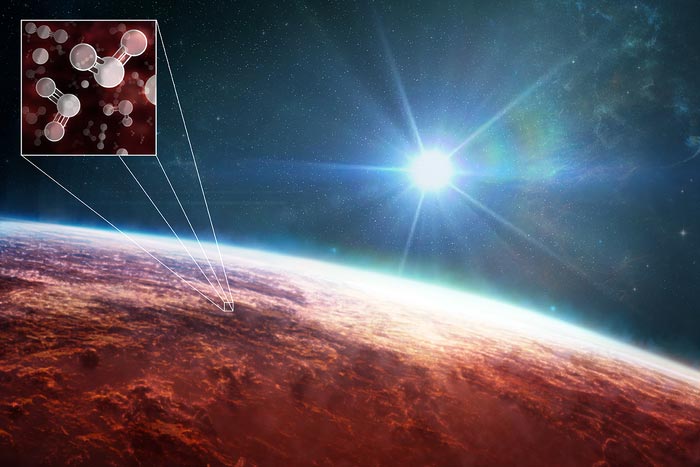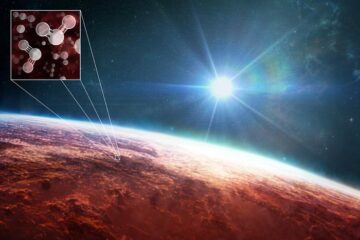 An exoplanet atmosphere as never seen before
The JWST just scored another first: a detailed molecular and chemical portrait of a distant world's skies. The telescope's array of highly sensitive instruments was trained on the atmosphere of…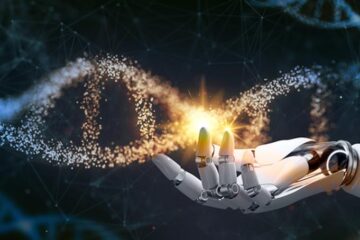 AI tailors artificial DNA for future drug development
With the help of an AI, researchers at Chalmers University of Technology, Sweden, have succeeded in designing synthetic DNA that controls the cells' protein production.  The technology can contribute to…