Findings suggest need for new view of p53 cancer protein's interaction with DNA
Perhaps the most commonly mutated of all cancer-linked genes is the gene for a tumor suppressor called p53. Scientists estimate that at least half of human cancers involve mutant p53. In the course of performing its regular duties, the normal p53 protein binds to DNA, and a number of cancer-linked p53 mutations affect the DNA-binding region of the p53 protein.
But precisely how does the p53 protein bind to DNA? Since DNA binding is crucial to the protein's usual function, the answer to this question is key to drug development efforts aimed at countering the effects of p53 mutations. Scientists thought that they had a good window on the p53 protein's interactions with DNA from structural studies that showed a single copy of the protein bound to DNA in a particular conformation.
Now a team of researchers from The Wistar Institute, the Memorial Sloan-Kettering Cancer Center, and the Howard Hughes Medical Institute report on new structural studies that will likely lead scientists to revise their views of how the p53 protein binds to DNA. The findings appear in today's issue of the journal Structure.
"Mutant forms of p53 in human cancer are often defective in their binding to DNA, and a number of groups are trying to develop drugs that might treat cancer by restoring the DNA-binding activity of these mutants," says Thanos D. Halazonetis, D.D.S., Ph.D., associate professor in the molecular and cellular oncogenesis program at Wistar and senior author on the Structure study. "A full understanding of precisely how p53 binds to DNA is essential for this work, however. Our studies suggest that we may need to adjust the existing model of how p53 binds to DNA."
Taking advantage of the fact that evolution commonly conserves vital proteins from species to species, Halazonetis and his colleagues solved the structure of the binding region of a protein called Cep-1 from C. elegans, a roundworm, and compared it to the binding region of human p53. Their assumption was that, because the Cep-1 protein and human p53 bind to nearly identical DNA sequences in their respective genomes, their structures would also be quite similar. What they found instead was an important structural difference in Cep-1 that would prevent it from binding to its DNA sequence in the same way p53 has been shown to do to its.
At first glance, these results would seem to be more confusing than helpful. Halazonetis believes, however, that resolution of the apparent conflict lies in remembering that the p53 protein in its natural cellular environment assembles itself into tetramers – symmetrical molecules made up of four copies of the p53 protein. Halazonetis hypothesizes that both Cep-1 and p53 exist primarily as tetramers under normal circumstances and that it is in that form that they bind their respective, but nearly identical, DNA sequences. Small structural changes brought about in the formation of the tetramers would allow human p53 and Cep-1 to adopt identical conformations and would therefore explain how these two proteins recognize the same DNA sequence.
"This would have important implications for the development of anti-cancer drugs targeting the activity of p53, because these drug development efforts will require a very detailed understanding of how p53 binds DNA," Halazonetis says.
In addition to senior author Halazonetis, the other Wistar-based authors on the Structure study include first author Yentram Huyen, a University of Pennsylvania graduate student, and Elena S. Stavridi, Ph.D. The other coauthors are Philip D. Jeffrey at Memorial Sloan-Kettering Cancer Center; Nikola P. Pavletich, at the Howard Hughes Medical Institute and Memorial Sloan-Kettering Cancer Center; and W. Brent Derry and Joel H. Rothman at the University of California, Santa Barbara (Derry is currently at The Hospital for Sick Children, Toronto).
Alle Nachrichten aus der Kategorie: Life Sciences
Articles and reports from the Life Sciences area deal with applied and basic research into modern biology, chemistry and human medicine.
Valuable information can be found on a range of life sciences fields including bacteriology, biochemistry, bionics, bioinformatics, biophysics, biotechnology, genetics, geobotany, human biology, marine biology, microbiology, molecular biology, cellular biology, zoology, bioinorganic chemistry, microchemistry and environmental chemistry.
Zurück zur Startseite
Neueste Beiträge
Scientists solve big limitation of stratospheric balloon payloads
How do you cool a large telescope to absolute zero while flying it from a huge balloon at 130,000 feet? Nearly all photons emitted after the Big Bang are now…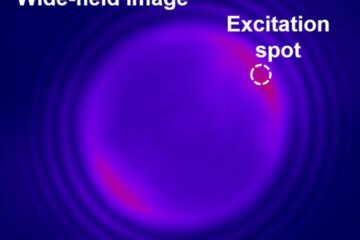 Pumping a nanoparticle to lase at low power
A single nanoparticle can act like a laser at low power but still emit a sharp signal. Lasers are used in a range of everyday devices, harnessing the power of…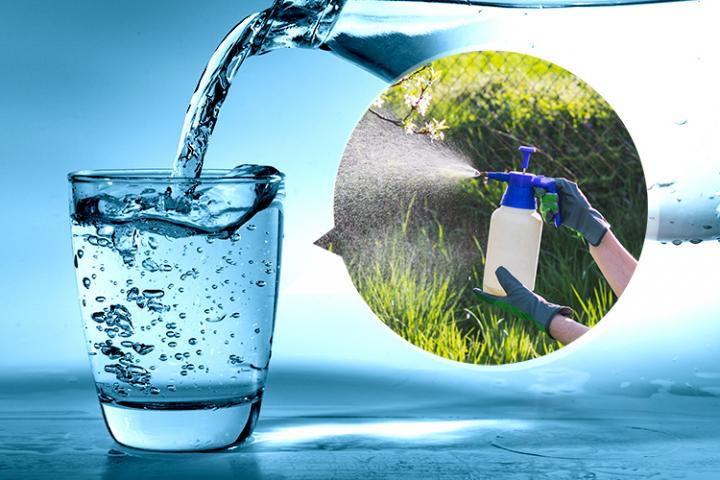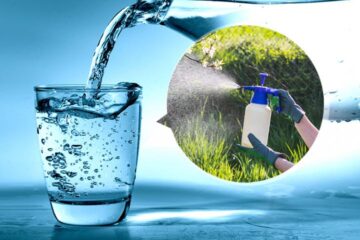 Ultrasensitive transistor for herbicide detection in water
A new polymer-based, solid-state transistor can more sensitively detect a weed killer in drinking water than existing hydrogel-based fluorescence sensor chips. The details were published in Chemistry-A European Journal. The…