New Way to Repair Cartilage Damage
The new technique provide support for cartilage cells as they regenerate new cartilage tissue
Duke biomedical engineers have developed a technique to use a natural polymer to fill in and protect cartilage wounds within joints, and to provide supportive scaffolding for new cartilage growth. Their advance offers a potential solution for a central problem in generating new cartilage: providing a support for cartilage cells as they regenerate cartilage tissue.
In tests on rabbits, Lori Setton, associate professor of biomedical engineering at Duke's Pratt School of Engineering, and her research team stimulated new cartilage growth in knee joint cartilage defects using a light-activated polymer hydrogel composed from a specialized molecule, hyaluronan. The hyaluronan-based polymer creates a protective cap over the wound, enabling joint movement while providing the structural support and chemical environment for new cartilage tissue to grow and fill the defect.
Dana Nettles, a graduate student in Setton's laboratory, presented the research findings on Monday, March 8, 2004, at the Orthopedic Research Society Annual meeting in San Francisco. A paper titled "In Situ Crosslinkable Hyaluronan for Articular Cartilage Repair" will be published in the March 2004 issue of Annals of Biomedical Engineering.
"We feel that the outcomes from this study suggest that therapies like this one hold promise for future, successful cartilage repair procedures," said Nettles.
Trauma and injuries to the knees and hips commonly involve damage to the articular cartilage, the thin layer lining the ends of articulating joints. If left untreated, the cartilage defects do not repair because the local cells are unable to regenerate new tissue. Patients suffering from cartilage damage will go on to develop osteoarthritis, a degenerative joint disease characterized by the breakdown of the joint's cartilage, causing pain and loss of movement. Nearly 21 million Americans suffer from osteoarthritis, principally in joints of the hip and knee.
Natural hyaluronan polymer in joints provides strength to cartilage and creates a cushioned self-lubricating surface that enables bones to rub against each other smoothly. Hyaluranon injections are already being used to ease joint pain, but the benefits fade after six months or so. Another approach involves culturing the patient's own cells in the laboratory and then sewing a "tissue patch" into the injury site. Costing more than $26,000, the tissue patch approach works well for athletic injuries, but isn't recommended for osteoarthritis treatment, said Setton.
Focusing on an alternative approach that provides for rapid and easy defect repair, Setton and her Duke University Medical Center colleague, T. Parker Vail of Orthopaedic Surgery, are developing a treatment to encourage natural cartilage tissue repair using the locally present cell population.
"Cartilage is a tissue that does not have the ability to heal itself, so there cannot be any healing without outside intervention," Vail continued. "There are still many hurdles and challenges to overcome, but we have been very encouraged by the positive results to date. The bringing together of the expertise of the disparate fields of engineering and medicine will yield the breakthroughs necessary to advance biomedical research."
In their process, the researchers first created a hyaluronan-based solution that easily pours into cartilage tears and fills in ragged wound margins. The hyaluronan was chemically altered to have multiple sticky sites that are used to latch on to each other.
The researchers then treat the polymer gel with laser light, turning the liquid into a solid, a process that takes about 30 seconds.
"The solid polymer creates a scaffold of support that fills the defect, and provides the correct physical and chemical cues to enable cells that move into the defect to differentiate appropriately into cartilage cells," said Setton.
Flexible and tough, the solid polymer has mechanical properties that can be controlled during synthesis for optimal function in the joint.
In a recently completed study, Vail applied the hyaluronan polymer to animal joint wounds in a operative procedure. After two weeks, cross sections showed that the material integrated well with existing cartilage tissue, and also encouraged cells to infiltrate and lay down new cartilage growth. The polymer also showed signs of degrading, something that needs to happen as new tissue grows to replace it, Setton said.
Calling the work a promising proof of concept, Setton said there is much work still to be done. Setton is working with Dana Nettles to optimize the properties that will make the hyaluronan polymer treatment most effective. For example, the researchers need to determine the pore size that optimizes nutrient diffusion and cell movement. They also need to know how much mechanical strength the polymer needs to maintain as new cells grow, and how quickly the polymer needs to degrade.
Ideally, Setton said she would like to develop a treatment that would last for at least 10 years.
"If we can heal lesions in joint cartilage with this type of bridge therapy, we could prevent end stage osteoarthritis that leads to knee replacements," she said.
Setton's collaborators include Vail and Mark Grinstaff of Boston University. This research was funded by support from the National Institutes of Health, the Orthopaedic Research and Education Foundation, and a pre-doctoral National Science Foundation fellowship.
Media Contact
Deborah Hill
Duke University
Alle Nachrichten aus der Kategorie: Life Sciences
Articles and reports from the Life Sciences area deal with applied and basic research into modern biology, chemistry and human medicine.
Valuable information can be found on a range of life sciences fields including bacteriology, biochemistry, bionics, bioinformatics, biophysics, biotechnology, genetics, geobotany, human biology, marine biology, microbiology, molecular biology, cellular biology, zoology, bioinorganic chemistry, microchemistry and environmental chemistry.
Zurück zur Startseite
Neueste Beiträge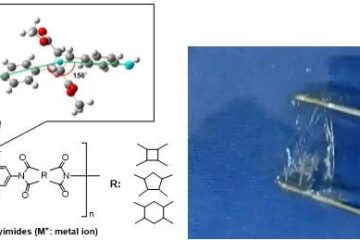 High-thermoresistant biopolyimides become water-soluble like starch
This is the first report for the syntheses of water-soluble polyimides which are Interestingly derived from bio-based resources, showing high transparency, tunable mechanical strength and the highest thermoresistance in water-soluble…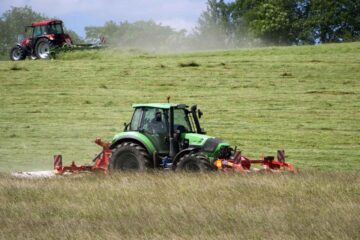 Land management in forest and grasslands
How much can we intensify? A first assessment of the effects of land management on the links between biodiversity, ecosystem functions and ecosystem services. Ecosystem services are crucial for human…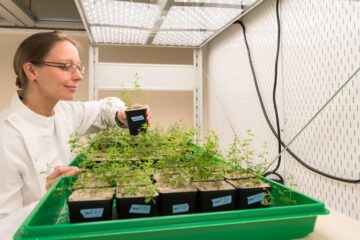 A molecular break for root growth
The dynamic change in root growth of plants plays an important role in their adjustment to soil conditions. Depending on the location, nutrients or moisture can be found in higher…