Genetic differences in termite castes may lead to better control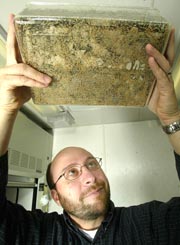 Learning the molecular processes that cause termite larvae to grow into workers, soldiers or reproductive adults may lead to new methods to decimate colonies of the wood-eaters, according to Purdue University researchers.
The scientists identified 25 genes that provide some of the first information concerning the differentiation of the insects based on the role they play within a colony. The study, published in this month's issue of the journal Genome Biology (http://genomebiology.com/2003/4/10/R62), shows that the level at which some of the newly discovered genes are expressed differs depending on which adult form the termite becomes.
"Many of the genes we found are involved in muscle function," said Michael Scharf, entomology research professor and lead author of the study. "Most of these muscle proteins are expressed in the soldiers and not the workers. The soldiers have big heads and jaws, so they require more muscle in the head to drive those jaws.
"But soldiers don't have wings, so they don't have flight muscles as are found in the developing nymphs, which become winged reproductive adults."
Though possibly hundreds of termite species exist around the world that are different sizes and live in different types of colonies, they all have similarities. They all eat wood or woody plants high in cellulose. They are very social and form monogamous relationships in which a new king and queen fly away from the original colony to form a new one. Termite larvae can become a member of any of three castes – soldiers, workers and the nymphs that develop into alates, or reproductively mature males and females.
The soldiers guard the colony but can't reproduce, fly or feed themselves. Workers feed the other termites, tend the larvae and young insects, and dig tunnels. The alates can fly and reproduce.
"Termites have a hormone, called juvenile hormone, that is very important to insects during their development," said Scharf, also director of the Purdue Industrial Affiliates Program in the Center for Urban and Industrial Pest Management. "When they are immature they have this hormone, but when it's gone they molt for a final time and become adults. In termites, the adults are the reproductive individuals that replenish the colony with new members."
Scharf and his team found that if they treated worker termites with juvenile hormone, they became soldiers. They also found that in normal colonies some nymphs begin to develop eyes, wings and reproductive anatomy, but also can regress into workers by molting backwards and losing their eyes, wing pads and their reproductive characteristics.
"If we could modify proteins in termites to change workers into helpless soldiers, then we could make 75 percent of the colony soldiers," he said. "That would be pretty lethal to the termites but have minimal environmental impact."
Since the alates and the soldiers can't feed themselves or dig tunnels, and the workers and soldiers can't reproduce, the termites would die off fairly quickly, Scharf said.
The researchers found that workers have high levels of four genes that produce enzymes for breaking down cellulose into digestible sugars. Cellulose is the substance that makes up the structure of plants; the enzymes that break down the cellulose are called cellulases. Two of these four genes produce cellulases in the termites. The other two are from microbes in the termites' digestive system. These bacteria aid in metabolizing the food.
The Purdue scientists also found a number of termite genes related to ones found in the common research insect, Drosophila. Some of these genes also may be similar, or homologous, to development genes in other animals.
Mutation of one of these related genes causes Drosophila, or fruit flies, to have two lower halves and no head. The related gene in termites is found at higher levels in the soldiers, Scharf said. This mutation, fatal in fruit flies, may explain why soldier termites' heads and bodies are almost the same size.
"Our research is teaching us about termite biology and development – how they diverge into their different forms, create a colony and exploit their environment, which quite often could be somebody's house," Scharf said. "What we have learned so far is just the tip of the iceberg."
Termites found in many areas of the United States are Reticulitermes flavipes, a species of lower termites. Lower termites are subterranean, meaning they live below ground and in wood. These are about the size of a ballpoint pen tip. Higher termites, which aren't found in the continental United States, are much bigger and build large mounds above the ground.
Termites are often mistaken for ants, however, there are some easy ways to tell the difference. Termites have straight antenna and an oval or oblong body, and those with wings have two pairs of equal length. Ants have antenna that bend at a 90-degree angle, a pinched-in abdomen and those with wings have front wings that are much longer than the back pair.
According to experts, the first known termites evolved about 100 million years ago when dinosaurs existed. They came from the same ancestors as wood-dwelling cockroaches.
The other researchers involved with this study were research scientist Dancia Wu-Scharf, assistant professor Barry Pittendrigh and professor Gary Bennett, all of the Purdue Department of Entomology.
The Center for Urban and Industrial Pest Management Industrial Affiliates Program and the Office of the Vice President of Agricultural Research provided funding for this study.
Writer: Susan A. Steeves, (765) 496-7481, ssteeves@purdue.edu
Source: Michael Scharf, (765) 494-6314, mike_scharf@entm.purdue.edu
Media Contact
Susan A. Steeves
Purdue News
All news from this category: Life Sciences
Articles and reports from the Life Sciences area deal with applied and basic research into modern biology, chemistry and human medicine.
Valuable information can be found on a range of life sciences fields including bacteriology, biochemistry, bionics, bioinformatics, biophysics, biotechnology, genetics, geobotany, human biology, marine biology, microbiology, molecular biology, cellular biology, zoology, bioinorganic chemistry, microchemistry and environmental chemistry.
Back to the Homepage
Latest posts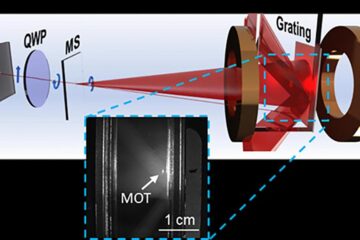 Bringing atoms to a standstill: NIST miniaturizes laser cooling
It's cool to be small. Scientists at the National Institute of Standards and Technology (NIST) have miniaturized the optical components required to cool atoms down to a few thousandths of…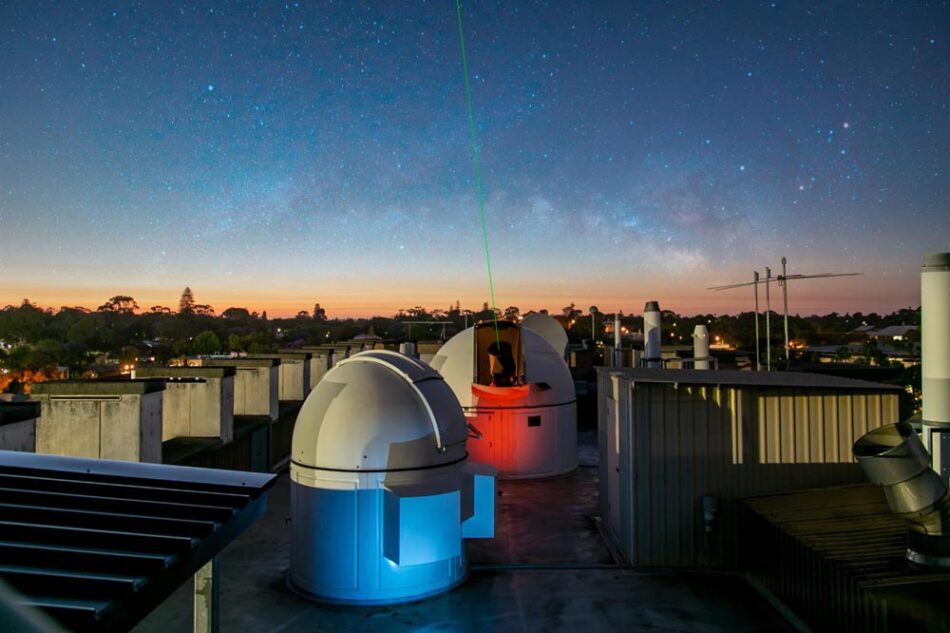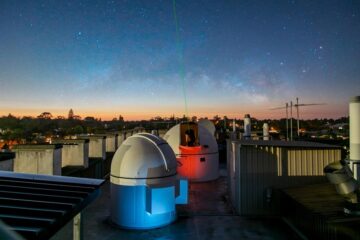 Record-breaking laser link could help us test whether Einstein was right
Scientists from the International Centre for Radio Astronomy Research (ICRAR) and The University of Western Australia (UWA) have set a world record for the most stable transmission of a laser signal through…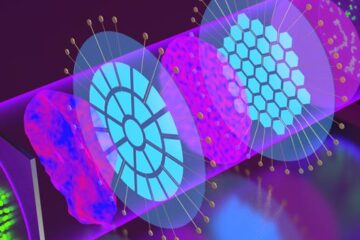 Adaptive optics with cascading corrective elements
A cascaded dual deformable phase plate wavefront modulator enables direct AO integration with existing microscopes–doubling the aberration correction range and greatly improving image quality. Microscopy is the workhorse of contemporary…