African Ancestor Of The Russian, Chinese And American Indian
Large-scale genetic research carried out by Russian and American scientists have proved that contemporary mankind originated from a very small group of people. Common ancestors have been discovered for the entire population of many billions inhabiting all five continents of the Earth: these are two thousand primeval hunters-gatherers who used to live in Africa more than 100,000 years ago. New data has been also obtained about the rates and directions of human beings' prehistoric evolution, and the way the continents got inhabited.
The research carried out L. A. Zhivotovsky, Doctor of Biology (Institute of General Genetics, Russian Academy of Sciences) jointly with the co-authors from the Standord and California Universities is devoted to the global landscape of human beings' origination and distribution on the planet. (The research was funded through the grant of the Russian Foundation for Basic Research.) Identifying the length and position of all "branches" on our family tree is a worthy challenge to contemporary science!
The researchers have applied the recent achievements of molecular-biological technology which allow to concurrently analyze multiple DNA characteristics of a person. 377 DNA characteristics (markers) of the currently living nations from all the continents – 52 populations from Africa, Europe, Middle, Central and Eastern Asia, Oceania and America – were studied. Studying and comparing genetic characteristics typical of various groups of people, the researchers can learn a lot: not only to establish "family ties" between the nations, but also to determine how long ago the group of people was formed. Judging by the fact whether the "primitive" characteristics are diverse, or on the contrary the characteristic set is limited, the researchers determine whether the nation was numerous at the beginning of its history or originated from a small group of people. Certainly, this is done "by eye": serious study requires application of contemporary mathematical methods and statistical technology. The theory of evolution today comes down not only to archaeology and genetics, but above all to mathematics.
Having processed the accumulated data, the authors came to the conclusion that all people on the Earth had originated from a small group of ancestors – their quantity not exceeding 2 thousand people. (The previous concept was that the quantity of ancestors of contemporary people used to be much more – about 10,000.) More people inhabit currently a single microdistrict of a modern megapolis!
"The above conclusion does not exclude the possibility that other groups of people existed at that time, says one of the authors of the research, Doctor of Biology, Professor Zhivotovsky. However, all of us are descendants of those two thousand people, and all our genes originate from that population."
Approximately 70-140 thousand years ago a small group of founders of mankind started to divide into individual branches giving rise tofuture races and populations. The most ancient branch is now represented by hunters-gatherers of South Africa – tribes of San (territory of Congo), Mbuty (Namibia) and others. Another branch separated from this one 8,700 years ago, their ultimate descendants have also lived up to nowadays – these are African populations going in for agriculture, such as Bantu (Kenya), Joruba (Nigeria), Mandenka (Senegal). When the number of African populations grew up, mankind began to "splash out" of the boundaries of Africa to other continents: people migrated to Western Eurasia, then to Oceania, Easterm Asia and at last – to America.
Initially, the number of people in major territories of settlements, including Africa, was relatively small and probably underwent significant fluctuations – a lot of people died due to the limitations in food and severe living conditions. However, about 35 thousand years ago, steady growth began in the quantity of African "farmer" populations, and ten thousand years later, quantity of populations started to grow in Eurasia.
It is known that at that time in particular our ancestors started to use new technologies – they produced more sophisticated stone and bone tools. The tribes succeeded in procuring more food and in coping with unfavorable conditions – bad weather, predators. As a result, more children survived in each generation, and the quantity of people on the planet grew up continuously – thanks to achievement of the mind, the human species was winning the "evolutionary race". (New, even faster upgrowth of mankind quantity happened much later, upon transition to agriculture, approximately 10 thousand years ago.)
It is interesting to note that the populations of hunters-gatherers of Africa, aboriginals of Oceania and American Indians do not have "DNA-signals" of quantity growth. Indeed, these groups of people remained at the level of previous primitive technologies and due to that they can only support their quantity at the minimum level, which, as thousands of years ago, varies significantly from generation to generation, depending on weather conditions, successful hunting and other "favors of gods".
However, maybe the most important finding of the research is as follows. All of us, people of the Earth, are genetic brothers and sisters: if we are not "cousins from Adam and Eve descended", as O.Henri joked, then indeed the children of the same tribe.
All news from this category: Life Sciences
Articles and reports from the Life Sciences area deal with applied and basic research into modern biology, chemistry and human medicine.
Valuable information can be found on a range of life sciences fields including bacteriology, biochemistry, bionics, bioinformatics, biophysics, biotechnology, genetics, geobotany, human biology, marine biology, microbiology, molecular biology, cellular biology, zoology, bioinorganic chemistry, microchemistry and environmental chemistry.
Back to the Homepage
Latest posts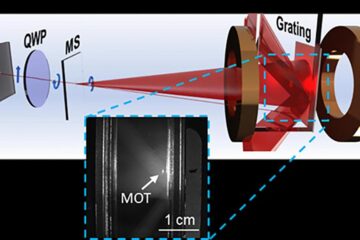 Bringing atoms to a standstill: NIST miniaturizes laser cooling
It's cool to be small. Scientists at the National Institute of Standards and Technology (NIST) have miniaturized the optical components required to cool atoms down to a few thousandths of…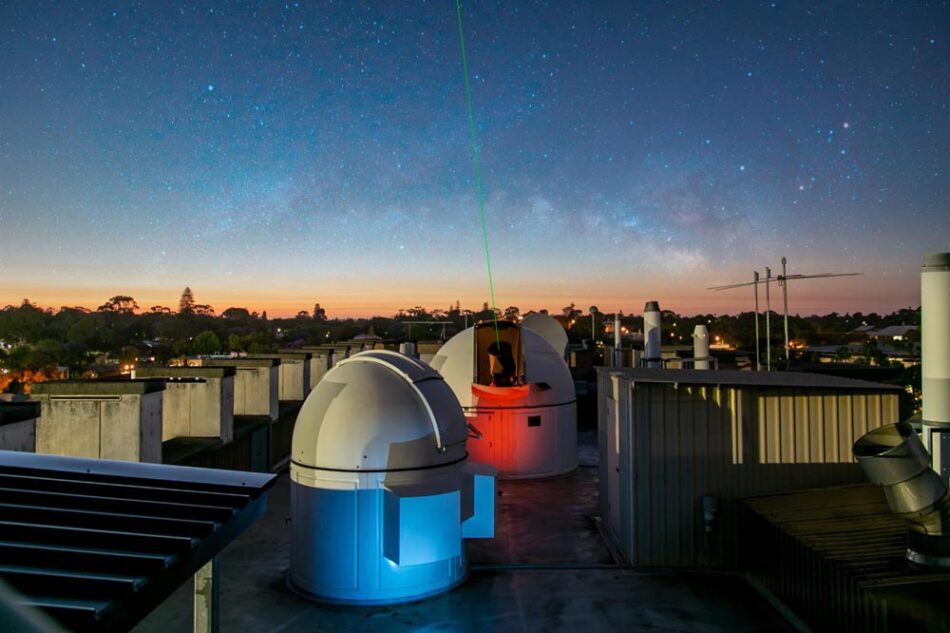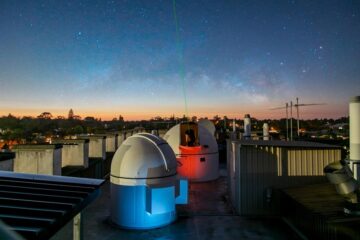 Record-breaking laser link could help us test whether Einstein was right
Scientists from the International Centre for Radio Astronomy Research (ICRAR) and The University of Western Australia (UWA) have set a world record for the most stable transmission of a laser signal through…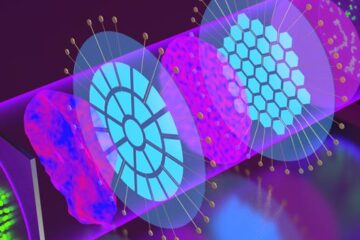 Adaptive optics with cascading corrective elements
A cascaded dual deformable phase plate wavefront modulator enables direct AO integration with existing microscopes–doubling the aberration correction range and greatly improving image quality. Microscopy is the workhorse of contemporary…