Study shows critical role for steroids in insect embryonic development
A study conducted by University of Utah genetics researchers shows that the steroid hormone ecdysone controls an important phase in the embryonic development of insects, providing an unexpected parallel with the role of the hormone in controlling metamorphosis. The study's findings also give scientists new insights into how steroids control maturation in higher organisms.
Carl S. Thummel, Ph.D., a Howard Hughes Medical Institute investigator and professor of human genetics at the University of Utah School of Medicine, said that although other studies have established a critical role for ecdysone in controlling insect metamorphosis, very little was known about roles for the hormone during embryonic development.
To find the answer, Thummel and Tatiana Kozlova, a Howard Hughes Medical Institute research associate, looked at the activation pattern of the receptor for ecdysone. They found that this receptor is highly activated in an extraembryonic tissue called amnioserosa, a tissue that does not itself form part of the embryo, but is nonetheless required for embryonic development. Thummel said the source of ecdysone in the early embryo, prior to the development of the insect endocrine organ, has always baffled scientists. "Our findings suggest that the earliest source of hormone is the amnioserosa," he said, "although other sources are likely to contribute at later times."
In addition, Kozlova and Thummel found that disruption of ecdysone signaling resulted in defects in major morphogenetic movements–germband retraction and head involution–that were known to be dependent on the amnioserosa.
These processes convert the body plan from a nondescript embryo to a larva with distinct segments, in preparation for the next stage of development.
This role for ecdysone is unexpectedly similar to the role that the hormone plays in converting the body plan of the larva into an adult insect during metamorphosis, uncovering a new hormone-dependent phase in the insect life cycle.
To explain the importance of the amnioserosa, Thummel compared it with the placenta in mammals. "Like the placenta, the amnioserosa is not a part of the embryo and yet it is a critical source of steroids."
Thummel said the study is significant to geneticists in understanding how steroid hormones control cell movements and maturation in general. It also has implications for agrochemical companies in the development of effective pesticides.
The research, funded by the Howard Hughes Medical Institute, was conducted over a two-year period. Findings will be posted on Science Express, a feature of the online version of Science magazine, on Sept. 4. It will be published in the magazine at a later date.
For more information, contact:
Carl Thummel, U of U Department of Human Genetics, 801-581-2937, OR Cindy Fazzi, U of U Health Sciences Center Office of Public Affairs, 801-581-7387.
Alle Nachrichten aus der Kategorie: Life Sciences
Articles and reports from the Life Sciences area deal with applied and basic research into modern biology, chemistry and human medicine.
Valuable information can be found on a range of life sciences fields including bacteriology, biochemistry, bionics, bioinformatics, biophysics, biotechnology, genetics, geobotany, human biology, marine biology, microbiology, molecular biology, cellular biology, zoology, bioinorganic chemistry, microchemistry and environmental chemistry.
Zurück zur Startseite
Neueste Beiträge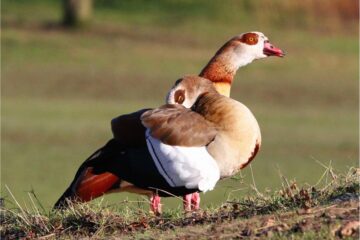 Alien species to increase by 36% worldwide by 2050
The number of alien (non-native) species, particularly insects, arthropods and birds, is expected to increase globally by 36% by the middle of this century, compared to 2005, finds new research…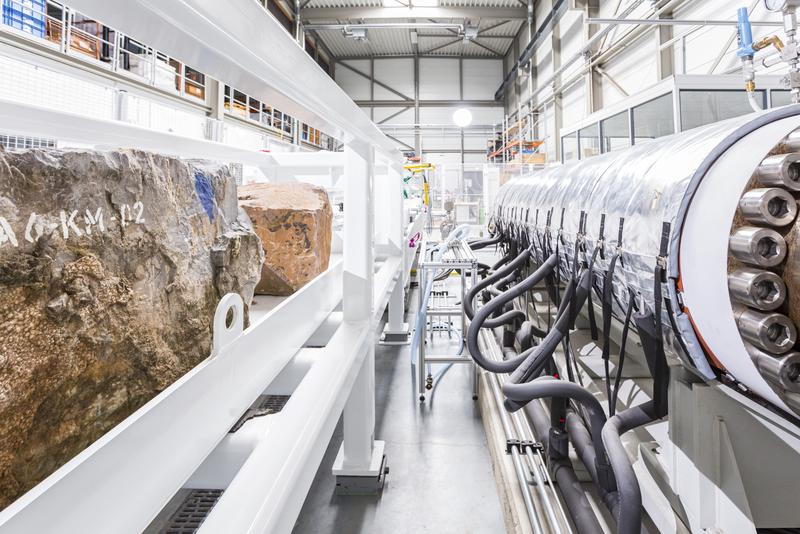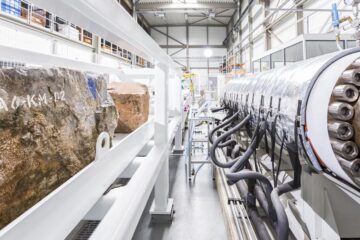 Geothermal energy: Fraunhofer IEG operates simulator for drilling at depths up to 5,000 meters
To tap into geothermal reservoirs, boreholes must be drilled deeply into the earth's crust. Due to the extreme pressures and temperatures involved, this is expensive and time consuming. A research…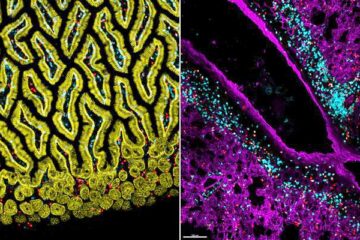 Immune cells as guests in the tissue
Specialized immune cells settle permanently in tissues of the body and build "local task forces". Wuerzburger scientists have recently discovered, how these cells can regenerate themselves and can adapt to…