Oxford research traces early human migration from Africa to Asia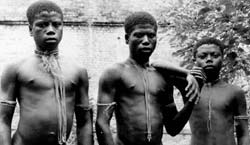 Research by Oxford University and collaborators has shed new light on the last 100,000 years of human migration from Africa into Asia. The new genetic study confirms that some of the earliest migrants travelled into Asia by a southern route, possibly along the coasts of what are now Pakistan and India. The researchers identified a genetic marker in museum samples of inaccessible populations from the Andaman Islands in the Bay of Bengal. This allowed them to re-interpret previous genetic studies from the Indian sub-continent.
Professor Alan Cooper, Director of the Henry Wellcome Ancient Biomolecules Centre at Oxford University, who led the study, said: 'The findings mark a significant step forward in our understanding of the nature and timing of human settlement of the world outside Africa, and may even give us a glimpse of what these ancient explorers looked like genetically.'
The Andaman Islanders have been an enigma since the early days of Victorian anthropology due to their distinctive physical appearance. They have a very short stature, dark pigmentation and tight curly hair which contrasts with settled populations practising agriculture in the region. The same features link them to other isolated populations throughout Southern Asia, many of whom are hunter-gatherers. This has lead to speculation that these groups might represent the original inhabitants of the region who have either been replaced or absorbed into more recent population expansions. More fancifully, some people have speculated that they are related to African Pygmy populations.
Relationships between different groups of people can be described by analysing mutations in mitochondrial DNA, a genetic component that is passed on maternally. The majority of people in Asia have been shown to carry mitochondrial DNA of a type known as haplogroup M, which has several subgroups and can be traced back 60,000 years. In the new study, the Andamans have been shown to belong to the M group, and most likely to its subgroup M2, which is around 53,000 years old.
This provides evidence that the Andamanese are no more related to Africans than any of the rest of Eurasian populations, and may indeed be linked to surviving hunter-gatherer groups in mainland India who also carry the M2 marker. These groups are found at high frequency in the south of India, consistent with an original settlement of Asia by a coastal route within the last 100,000 years.
Dr Vincent Macaulay of the Department of Statistics in Oxford commented: 'Detailed analysis of haplogroup M will help us to flesh out the tempo and mode of this southern dispersal, which may have reached Australia and New Guinea very rapidly. The sequencing and analysis of complete mitochondrial genomes will play an important role.'
Prof Chris Stringer of the Natural History Museum in London, who took part in the study, said: 'The findings suggest that the similarities between these now isolated populations of Asia are not coincidental and that these peoples really do share a common history. The presence of M2 in significant proportions amongst the more European looking caste populations of India indicates that many of these early settlers were absorbed into later population expansions.'
The success of this study has led to the award of a major grant from the National Environment Research Council (NERC) to extend the work to other now vanished populations in the region. The aim of the 'Indian Rim Project' is to understand the nature and timing of human evolution and migration throughout this area and the effects of environmental change on these patterns.
All news from this category: Life Sciences
Articles and reports from the Life Sciences area deal with applied and basic research into modern biology, chemistry and human medicine.
Valuable information can be found on a range of life sciences fields including bacteriology, biochemistry, bionics, bioinformatics, biophysics, biotechnology, genetics, geobotany, human biology, marine biology, microbiology, molecular biology, cellular biology, zoology, bioinorganic chemistry, microchemistry and environmental chemistry.
Back to the Homepage
Latest posts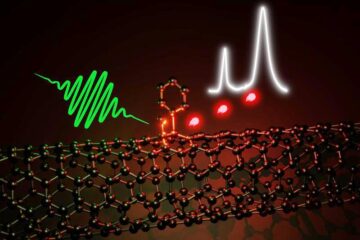 Optically Active Defects Improve Carbon Nanotubes
Heidelberg scientists achieve defect control with a new reaction pathway. The properties of carbon-based nanomaterials can be altered and engineered through the deliberate introduction of certain structural "imperfections" or defects….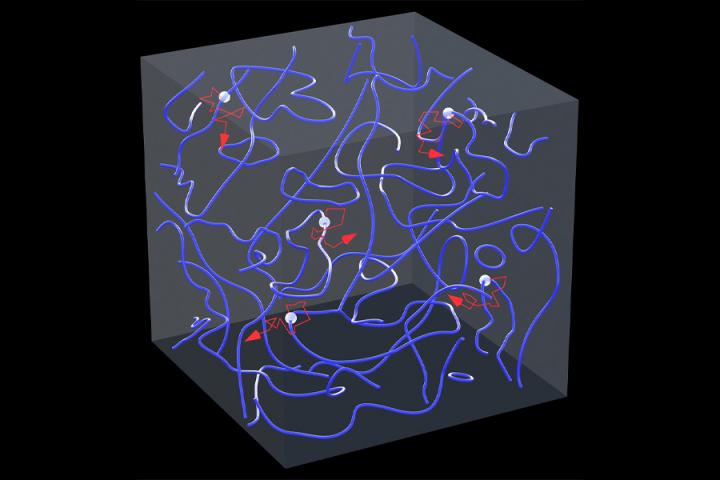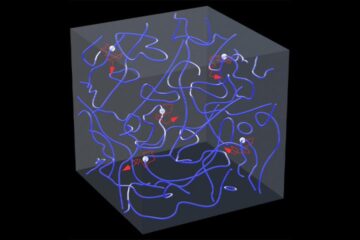 Visualizing the motion of vortices in superfluid turbulence
Nobel laureate in physics Richard Feynman once described turbulence as "the most important unsolved problem of classical physics." Understanding turbulence in classical fluids like water and air is difficult partly…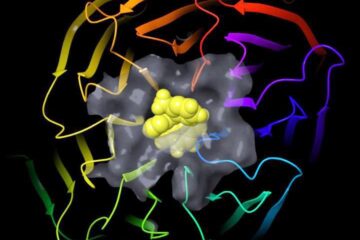 Toward a reliable oral treatment for sickle cell disease
For the millions of people worldwide who have sickle cell disease, there are only a few treatment options, which include risky bone marrow transplants, gene therapy or other treatments that…