Research reveals how cells protect against stress
Stress happens, and over the eons all species of living things have evolved all sorts of ways to cope. Now, new research has revealed that organisms as diverse as humans and plants share a common set of stress-protection maneuvers that are choreographed by the metabolic machinery in their cells.
The research led by Sarah M. Assmann, the Waller Professor of Plant Biology at Penn State, will be published in the 15 August 2002 issue of the journal Nature.
"We have shown, in more detail than was known before, the chain of cellular events that begins with an environmental stress and ends with an organism's protective response to that stress," Assmann says. "We also have discovered some previously unknown steps in that process."
Among the team's discoveries is that one cellular-processing step that originally was discovered in human cells also occurs in plant cells. "A human autoimmune disease and a disorder associated with breast cancer are known to result from a defect in this process, " Assmann says.
Specifically, the Assmann team studied a process triggered in plants by abscisic acid (ABA), a hormone that plants produce when they are stressed by drought. Assmann's lab discovered two years ago that the ABA hormone activates a type of protein called a kinase, which attaches phosphate groups to other proteins. The resulting cascade of events ultimately causes closure of microscopic pores on the plants' leaves in an effort to limit the loss of moisture.
In the present research, Assmann's group found that one of the targets of this ABA-activated kinase is a specific protein that binds RNA. Assmann's group further discovered that the ABA-induced phosphorylation of the RNA-binding protein caused its association with the RNA encoding dehydrin, a protein known to confer stress-resistance to plant cells.
Scientist have long known that, in both plant and animal cells, proteins designed to do particular jobs are produced from the genetic blueprint contained in the DNA inside the nucleus. In a process known as transcription, nuclear machines first copy the genetic code from the DNA molecules into a "transcribed" RNA molecule and then moves the RNA from the nucleus into the cell's cytoplasm, where it is "translated" into a protein. But Assmann and other researchers are discovering that RNA-binding proteins mediate a lot of cut-and-paste processing of the newly transcribed "raw" RNA before it is remodeled into "messenger" RNA and allowed to leave the nucleus carrying the blueprint for making a protein.
"A new paradigm that our research suggests is that the ABA hormone regulates the protein complement of a cell not only by controlling the initial transcription process but also by controlling the proteins involved in post-transcriptional remodeling of RNA molecules, including RNAs that encode stress-protective proteins," Assmann explains.
Another of Assmann's discoveries is that ABA regulates the formation of mysterious islands within the cell's nucleus called "nuclear speckles." Scientists do not yet know a lot about nuclear speckles in plants, but they do know that nuclear speckles in human cells contain proteins associated with the remodeling of RNA.
By expressing in plant cells the RNA-binding protein with a green fluorescent tag attached, Assmann's group was able to observe the localization of this protein within the living cell. As she watched through the microscope Assmann observed, for the first time, that ABA induced the relocation of the RNA-binding protein within the nucleus. Upon treatment of the plant tissue with ABA, the fluorescently-tagged RNA-binding proteins quickly gathered together into nuclear speckles that looked like green-glowing islands inside the cell's nucleus. "To our knowledge, such hormonally induced aggregation of RNA-remodeling proteins into nuclear speckles has not previously been observed either in plant or in animal cells," Assmann says.
In addition to giving researchers these and other important details about the processes that produce protective proteins, Assmann's research also eventually could give farmers more control over the moisture content of their crops." Our research points to a gene-regulation process that, if turned off after a crop matures, would assure that the pores on a plant's leaves would stay open, allowing it to dry more quickly in the field," Assmann explains. "In a crop like feed corn, for example, such control would be economically beneficial to farmers, who get a better price for their crop if it has reached its optimal moisture content."
In addition to Assmann, other members of the research team include Jiaxu Li, lead postdoctoral associate, postdoctoral associates Sona Pandey and Carl K.-Y. Ng, Ken-ichiro-Shimazaki and Toshinori Kinoshita at Kyushu University (Japan), and Steven P. Gygi of Harvard Medical School.
This research was supported by the National Science Foundation. Photos: high resolution images for publication are available to reporters from a link at http://www.science.psu.edu/alert/Assmann8-2002.htm
Additional Contact Information:
Sarah M. Assmann: phone 814-863-9579, email sma3@psu.edu
Media Contact
Barbara K. Kennedy
EurekAlert!
All latest news from the category: Life Sciences and Chemistry
Articles and reports from the Life Sciences and chemistry area deal with applied and basic research into modern biology, chemistry and human medicine.
Valuable information can be found on a range of life sciences fields including bacteriology, biochemistry, bionics, bioinformatics, biophysics, biotechnology, genetics, geobotany, human biology, marine biology, microbiology, molecular biology, cellular biology, zoology, bioinorganic chemistry, microchemistry and environmental chemistry.
Back to home
Newest articles
Creating good friction: Pitt engineers aim to make floors less slippery
Swanson School collaborators Kurt Beschorner and Tevis Jacobs will use a NIOSH award to measure floor-surface topography and create a predictive model of friction. Friction is the resistance to motion…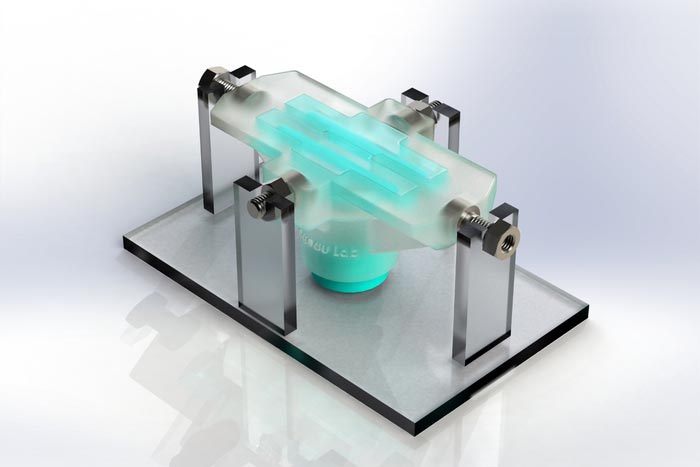 Synthetic tissue can repair hearts, muscles, and vocal cords
Scientists from McGill University develop new biomaterial for wound repair. Combining knowledge of chemistry, physics, biology, and engineering, scientists from McGill University develop a biomaterial tough enough to repair the…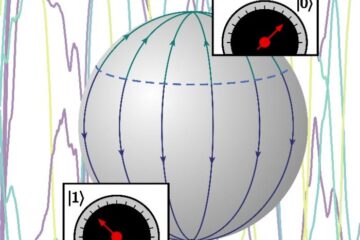 Constraining quantum measurement
The quantum world and our everyday world are very different places. In a publication that appeared as the "Editor's Suggestion" in Physical Review A this week, UvA physicists Jasper van…