IBN's Droplet Array Sheds Light on Drug-Resistant Cancer Stem Cells
In a tumor, CSCs form a small and distinct class of cancer cells that are more resistant to chemotherapy. Similar to stem cells found in human tissues, CSCs can produce and differentiate into different cell types. If CSCs are not eradicated, they can repopulate the tumor and lead to cancer recurrence. Hence, it is important for researchers to understand the efficacy of anti-cancer drugs against CSCs. However, since CSCs are so scarce – they make up approximately 1% of cancer cells – their study has been hampered by conventional drug screening methods, which require large sample volumes and are slow and expensive.
A team of researchers led by IBN Executive Director, Professor Jackie Y. Ying, has developed a miniaturized biological assay called the Droplet Array to perform cheaper, faster and more convenient drug screening using limited samples.
In traditional biological assays, microplates – a flat plate with multiple wells in which samples are placed – are commonly used, and each well requires at least 2,500 or 5,000 cells, to be present for viable analysis. By comparison, IBN's Droplet Array is a flat, rectangular glass plate on which a series of spots, each 2 millimeters in diameter, are arranged. The samples are pipetted into these tiny spots, making them appear like droplets. The plate is then coated with a layer of proprietary oil to prevent evaporation and cross contamination between the sample droplets during the rinsing process. An accompanying bench-top device to automate the rinsing process of the plate has also been developed. Being one-fifth the size of a well in a standard microplate, each spot on IBN's Droplet Array requires only 500 cells for screening. This massive reduction in sample volume not only saves money, but is also particularly advantageous for studying scarce quantities of target cells, such as CSCs.
Using the Droplet Array, the IBN researchers investigated the drug responses of CSCs extracted from breast, liver and colon cancer cells. It was found that chemotherapeutic drugs such as doxorubicin, which usually induce cell death in liver cancer cells, demonstrated poor efficacy in liver CSCs. The CSCs from the breast and colon tumors also showed much greater ability to survive the effects of anti-cancer drugs.
Animal studies were conducted to validate the findings of the Droplet Array. CSCs and non-CSCs from liver tumors were implanted into two different sets of mice at the same time. After 6 weeks, tumors were formed in the mice implanted with CSCs, whereas the mice without CSCs did not develop any tumors. Tumors extracted from the mice with CSCs also showed blood vessel formation, which confirmed the self-renewal property of these cells.
The drug resistance properties of CSCs have been widely discussed in recent years but until now, it has been challenging to quantify this correlation. Using the Droplet Array, IBN researchers have successfully demonstrated that CSCs can survive chemotherapy and drive metastasis.
Professor Jackie Y. Ying said, "The Droplet Array marks a significant breakthrough in nanotechnology and lab-on-a-chip concepts, and provides an efficient platform for accelerating drug screening and development. The study of cancer stem cells, in particular, is an exciting application of this technology for both the academic and pharmaceutical industries. We hope that this finding will facilitate the development of more effective cancer drugs. We also hope to leverage on the Droplet Array's capabilities to complement/replace animal models for drug toxicity testing, and develop new cancer diagnostics."
Designed for ease of use, this miniaturized biochip is compatible with existing laboratory instruments, such as plate readers and microscopes, and reduces the set-up cost and the need to purchase additional equipment when adapting to this new technology. The Droplet Array technology is currently being commercialized by IBN's first spinoff company, Curiox Biosystems Pte Ltd, as DropArrayTM.
END
References:
1. Y. Y. Lee, K. Narayanan, S. J. Gao and J. Y. Ying, "Elucidating Drug Resistance Properties in Scarce Cancer Stem Cells Using Droplet Microarray," Nano Today, 7 (2012) 29-34.
2. H. Zhang, Y. Y. Lee, K. J. Leck, N. Y. Kim and J. Y. Ying, "Recyclable Hydrophilic-Hydrophobic Micropatterns on Glass for Microarray Applications," Langmuir, 23 (2007) 4728-4731.
For interviews, queries and photo requests, please contact:
Elena Tan
Phone: 65 6824 7032
Email: elenatan@ibn.a-star.edu.sg
Nidyah Sani
Phone: 65 6824 7005
Email: nidyah@ibn.a-star.edu.sg
About the Institute of Bioengineering and Nanotechnology
The Institute of Bioengineering and Nanotechnology (IBN) was established in 2003 and is spearheaded by its Executive Director, Professor Jackie Yi-Ru Ying.
Professor Ying was a Professor of Chemical Engineering at the Massachusetts Institute of Technology (1992 – 2005).
She was recognized as one of "One Hundred Engineers of the Modern Era" by the American Institute of Chemical Engineers in 2008 for her groundbreaking work on nanostructured systems, nanoporous materials and host matrices for quantum dots and wires.
Under her direction, IBN conducts research at the cutting-edge of bioengineering and nanotechnology. Its programs are geared towards linking multiple disciplines across engineering, science and medicine to produce research breakthroughs that will improve healthcare and our quality of life.
IBN's research activities are focused in the following areas:
Drug and Gene Delivery, where the controlled release of therapeutics involve the use of functionalized polymers, hydrogels and biologics for targeting diseased cells and organs, and for responding to specific biological stimuli.
Cell and Tissue Engineering, where biomimicking materials, stem cell technology, microfluidic systems and bioimaging tools are combined to develop novel approaches to regenerative medicine and artificial organs.
Biodevices and Diagnostics, which involve nanotechnology and microfabricated platforms for high-throughput biomarker and drug screening, automated biologics synthesis, and rapid disease diagnosis.
Pharmaceuticals Synthesis and Green Chemistry, which encompasses the efficient catalytic synthesis of chiral pharmaceuticals, and new nanocomposite materials for sustainable technology and alternative energy generation.
IBN's innovative research is aimed at creating new knowledge and intellectual properties in the emerging fields of bioengineering and nanotechnology to attract top-notch researchers and business partners to Singapore. Since 2003, IBN researchers have published over 769 papers in leading journals.
IBN also plays an active role in technology transfer and spinning off companies, linking the research institute and industrial partners to other global institutions. The Institute has a portfolio of over 695 patents/patent applications on its inventions, and welcomes industrial and clinical partners to collaborate on and co-develop its technologies. IBN has successfully commercialized 33 patents/patent applications.
IBN's current staff and students strength stands at over 150 scientists, engineers and medical doctors. With its multinational and multidisciplinary research staff, the Institute is geared towards generating new biomaterials, devices, systems and processes to boost Singapore's economy in the medical technology, pharmaceuticals, chemicals, consumer products and clean technology sectors.
IBN is also committed to nurturing young talents. Besides the training of PhD students, IBN has a Youth Research Program (YRP) for students and teachers from secondary schools, junior colleges, polytechnics, and universities. Since its inception in October 2003, IBN's YRP has reached out to more than 54,900 students and teachers from 286 local and overseas schools and institutions. Over 1,580 students and teachers have completed research attachments at IBN for a minimum period of four weeks.
Alle Nachrichten aus der Kategorie: Life Sciences
Articles and reports from the Life Sciences area deal with applied and basic research into modern biology, chemistry and human medicine.
Valuable information can be found on a range of life sciences fields including bacteriology, biochemistry, bionics, bioinformatics, biophysics, biotechnology, genetics, geobotany, human biology, marine biology, microbiology, molecular biology, cellular biology, zoology, bioinorganic chemistry, microchemistry and environmental chemistry.
Zurück zur Startseite
Neueste Beiträge
AI learns to trace neuronal pathways
Cold Spring Harbor Laboratory (CSHL) scientists have taught computers to recognize a neuron in microscope images of the brain more efficiently than any previous approach. The researchers improved the efficiency…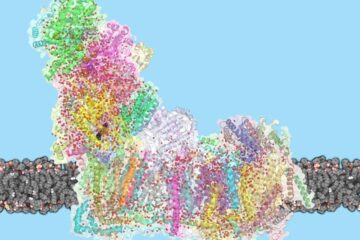 Mystery of giant proton pump solved
Mitochondria are the powerhouses of our cells, generating energy that supports life. A giant molecular proton pump, called complex I, is crucial: It sets in motion a chain of reactions,…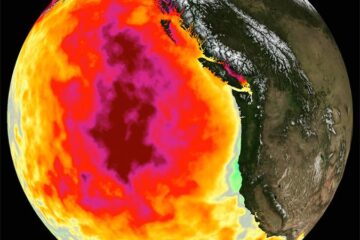 Marine heatwaves are human made
A marine heatwave (ocean heatwave) is an extended period of time in which the water temperature in a particular ocean region is abnormally high. In recent years, heatwaves of this…