Beating the thieves with location tracking
Police aim to 'design out' crime by equipping valuable items with tracking devices that sound an alert or record their movement. They are being helped by electronic engineers at the University of Leeds who are devising a way of locating objects using widely-available technology.
Using Bluetooth – a short-range communications technology incorporated into many mobile phones and computers – researchers are creating networks which locate devices in relation to each other and track them using monitoring software. By collecting location information an administrator can keep track of valuable assets.
Bluetooth gives out a radio signal that is picked up by similarly-equipped devices. Leeds electronic engineers have discovered a way of measuring the distance between them by measuring the time signals take to travel between them. If, for example a computer is moved, an alert will sound and a record of its unauthorised movement can be used in court.
David Walsh, of electronic and electrical engineering, said: "The main application is for crime detection and prevention. By locating equipment to half a metre radius or less it will be a deterrent to crime. If something is stolen it will be possible to pinpoint the exact location it was stolen from."
Dr Walsh hopes the technique will be adopted more widely. "If it works well enough it could be used for locating firefighters in a burning building or to keep track of equipment on large industrial sites, instead of blueprints which have to be constantly revised."
The joint two-year £240,000 project with Imperial College is being carried out with the Home Office's Police Scientific Development Branch and the Forensic Science Services. Dr Walsh is working with Dr Andy Kemp, Dr John Cooper, Dr Gary Brodin and colleagues at the Institute of Satellite Navigation.
Alle Nachrichten aus der Kategorie: Information Technology
Here you can find a summary of innovations in the fields of information and data processing and up-to-date developments on IT equipment and hardware.
This area covers topics such as IT services, IT architectures, IT management and telecommunications.
Zurück zur Startseite
Neueste Beiträge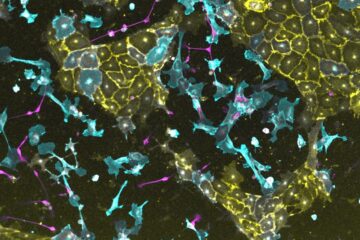 Customized programming of human stem cells
Induced pluripotent stem cells (iPS) have the potential to convert into a wide variety of cell types and tissues. However, the "recipes" for this conversion are often complicated and difficult…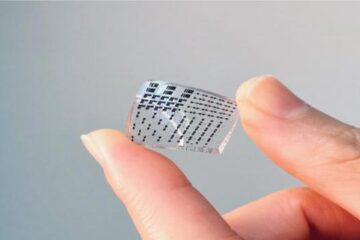 Electronic skin has a strong future stretching ahead
A material that mimics human skin in strength, stretchability and sensitivity could be used to collect biological data in real time. Electronic skin, or e-skin, may play an important role…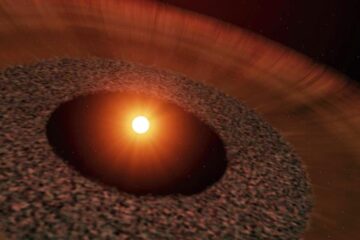 Fast-moving gas flowing away from young star caused by icy comet vaporisation
A unique stage of planetary system evolution has been imaged by astronomers, showing fast-moving carbon monoxide gas flowing away from a star system over 400 light years away, a discovery…