Wearable electronics takes to the slopes
A snowboarder's dream come true: THE HUB, a 'wearable electronics' jacket wired for both sound and mobile telephony capable of withstanding the most radical snowboarding environment.
Designed by Infineon Technologies and O'Neill Europe (a leading high-quality sports wear and gear producer), THE HUB incorporates technology resulting from initial research done under the European Commission's ESPRIT and IST research programmes.
"The success of wearable electronics depends on low price, low weight and low power consumption," explains Norbert Lehner of Infineon, a company providing semiconductor and system solutions, based in Munich, Germany. "These three factors are mainly influenced by progress made in miniaturisation and architecture of the basic CMOS [Complementary Metal-Oxide Semiconductor] technology compounds." Such progress was made thanks to earlier research conducted by Infineon in EC-funded projects such as ULTRA, ADEQUATE and ARTEMIS.
Based on O'Neill's rigorous specifications, Infineon developed a chip module suitable for integration into the jacket. Functions such as mobile telephony by Bluetooth and MP3 Player are integrated into the jacket, making THE HUB a perfect choice for the technologically clued-in snowboarder.
Electrically conducive fabric tracks are woven in the jacket connecting the chip module to a fabric keyboard and built-in speakers in the helmet. The chip module allows the snowboarder to control a mobile phone, during which the stereo system acts as the headset. A microphone is integrated into the collar of the jacket.
However, snowboarders will have to be patient as the jacket is expected to be on the market in time for the next winter sports season (2004-2005). Recent studies by the Venture Development Corporate predict worldwide sales worth more than €1 billion by 2007 in the intelligent textiles market. Since presenting its technology, Infineon has discussed firm projects with more than 200 companies from the textile industry. In addition, Infineon is working on a prototype of a smart carpet featuring security and guiding functions, in cooperation with the Vorwerk Teppichwerke carpet plant in Hameln, Germany.
Contact:
Werner Weber
Infineon Technologies
Corporate Research Laboratory for Emerging Technologies
Otto-Hahn-Ring 6
D-81730 Munich
Germany
Phone +49-89-23448470
Fax +49-89-23495570-82
Email werner.weber@infineon.com
Alle Nachrichten aus der Kategorie: Information Technology
Here you can find a summary of innovations in the fields of information and data processing and up-to-date developments on IT equipment and hardware.
This area covers topics such as IT services, IT architectures, IT management and telecommunications.
Zurück zur Startseite
Neueste Beiträge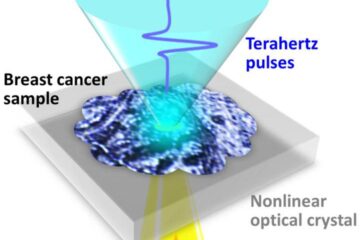 Key breakthrough towards on-site cancer diagnosis
No stain? No sweat: Terahertz waves can image early-stage breast cancer without staining. A team of researchers at Osaka University, in collaboration with the University of Bordeaux and the Bergonié…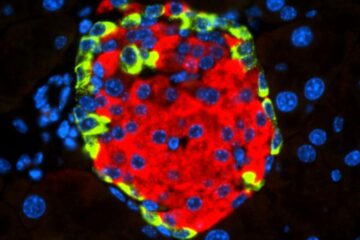 A CNIO team describes how a virus can cause diabetes
It has recently been described that infection by some enteroviruses – a genus of viruses that commonly cause diseases of varying severity – could potentially trigger diabetes, although its direct…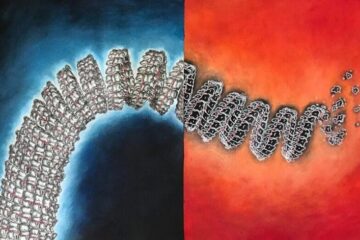 Targeting the shell of the Ebola virus
UD research team looking at ways to destabilize virus, knock it out with antivirals. As the world grapples with the coronavirus (COVID-19) pandemic, another virus has been raging again in…