First antisense drug provides benefit to subset of chronic lymphocytic leukemia patients
Researchers at The University of Texas M. D. Anderson Cancer Center, reporting in the early on-line edition of the March 20 Journal of Clinical Oncology, found that the agent, oblimersen (trade name: Genasense) produced a four-fold increase in "CP/nPR," a clinical response defined by no definitive evidence of disease, in patients who were sensitive to the chemotherapy drug fludarabine, compared to patients who no longer responded to fludarabine.
"The results make sense because oblimersen is designed to work alongside chemotherapy," says the study's lead author, Susan O'Brien, M.D., professor in the Department of Leukemia. "We found in this study that oblimersen enhances sensitivity to chemotherapy, and so we think it deserves further study in a population of CLL patients who are sensitive to chemotherapy agents," she says.
CLL, a cancer of the blood and bone marrow, is the second most common type of leukemia in adults. More than 15,000 new cases of the disease will be diagnosed this year, according to the American Cancer Society, and about 4,500 people will die from the cancer.
Fludarabine is a newer chemotherapy drug that is now being used as first treatment for many patients, according to O'Brien. Oblimersen is an experimental agent that inhibits the production of a protein known as Bcl-2 in cancer cells. This protein can stop a cell from destroying itself, and is often over-expressed in cancer. As an antisense drug, oblimersen provides a complementary genetic strand to the messenger RNA that produces Bcl-2, inactivating it and preventing the protein from being produced. "It gets rid of Bcl-2, and cells that have less Bcl-2 are more sensitive to chemotherapy," O'Brien says.
This study focused on patients who had relapsed after a prior fludarabine – containing regimen or were refractory to fludarabine; refractory patients had failed to respond to a prior fludarabine-based regimen or had progressed within six months of treatment. It enrolled 241 patients at cancer centers worldwide who were randomized to receive fludarabine combined with cyclophosphamide chemotherapy or the same regimen combined with oblimersen.
Researchers found that the primary endpoint of the study (CR/nPR) was achieved in 20 of the 120 patients (17 percent) in the oblimersen-treated group compared to 8 of 121 patients (7 percent) in the group treated with chemotherapy alone. This difference was statistically significant, says O'Brien.
Patients achieving nPR met all the criteria associated with a complete remission, except that on a bone marrow biopsy a nodule could be detected, which might or might not, be cancerous, she says. They did not experience the fever, night sweats, fatigue, abdominal discomfort or other symptoms associated with the disease for at least 180 days.
Although overall response rate was not significantly different between the two groups, maximum benefit was observed in fludarabine-sensitive patients, O'Brien says. This group included 51 patients in the oblimersen group and 50 patients in the group treated with chemotherapy alone, according to researchers.
For example, among all patients, median survival at 36 months was about the same – an estimated 33.8 months in the oblimersen-treated group and 32.9 months in patients treated with chemotherapy. But in patients who achieved CR/nPR, survival was three or more years in 70 percent of the patients in the oblimersen group compared with 38 percent in the chemotherapy-alone group, the researchers found. "Patients who were previously refractory to fludarabine did not benefit substantially from the addition of oblimersen, and because there were so many refractory patients in both arms of the trial, the survival curves were not significantly different between the groups," O'Brien says.
"We aimed to increase the CR/nPR rate to chemotherapy, and that aim was met," O'Brien says. "For CLL patients whose disease has progressed, but who are still sensitive to chemotherapy, oblimersen may represent a new treatment option."
Led by M. D. Anderson, collaborators in the study included investigators in the United States, Canada, Poland, Argentina and Australia.
Media Contact
Julie A. Penne
EurekAlert!
Alle Nachrichten aus der Kategorie: Health and Medicine
This subject area encompasses research and studies in the field of human medicine.
Among the wide-ranging list of topics covered here are anesthesiology, anatomy, surgery, human genetics, hygiene and environmental medicine, internal medicine, neurology, pharmacology, physiology, urology and dental medicine.
Zurück zur Startseite
Neueste Beiträge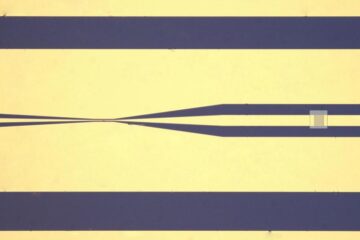 Researchers break magnetic memory speed record
Advance could lead to new generation of ultrafast computer chips that retain data even when there is no power. Spintronic devices are attractive alternatives to conventional computer chips, providing digital…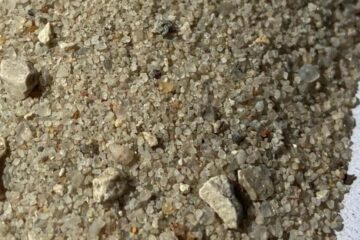 Tracing the source of illicit sand–can it be done?
Research presented at the 2020 GSA Annual Meeting. If you've visited the beach recently, you might think sand is ubiquitous. But in construction uses, the perfect sand and gravel is…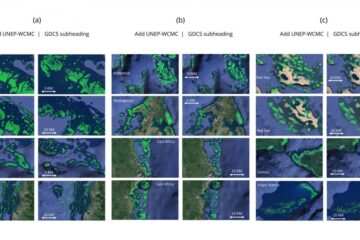 Location and extent of coral reefs mapped worldwide using advanced AI
Nearly 75% of the world's coral reefs are under threat from global stressors such as climate change and local stressors such as overfishing and coastal development. Those working to understand…