New memory drug works best in combination with older remedy
An experimental drug combined with an already-popular memory-enhancing compound may further delay memory loss in patients with Alzheimer's disease and other dementias, Johns Hopkins University scientists, in collaboration with researchers from University of North Carolina, have found.
The findings, described in the June issue of Neuropsychopharmacology, also indicate that the experimental treatment in question – a compound known as SGS742 – works by blocking certain chemicals that interfere with memory formation.
"The findings in laboratory animals – both improved memory in our tests and evidence that the drug targets the biology for making memories in the brain – places this drug on solid footing as a candidate therapeutic agent," said the study's lead author, Michela Gallagher.
SGS742, previously shown to improve memory in animals, is an experimental treatment for memory disorders. It is currently in human clinical trials led by California-based Saegis Pharmaceuticals Inc., which holds a worldwide exclusive license granted by the drug's developer.
Gallagher, a Krieger-Eisenhower Professor and the chair of the Department of Psychological and Brain Sciences in the university's Zanvyl Krieger School of Arts and Sciences, said these studies did not address SGS742's potential as a cure or preventive treatment for Alzheimer's disease itself. They were intended, rather, to assess its potential as a treatment for the disease's key symptom: memory loss.
"Memory impairment occurs early in the disease and worsens as the disease progresses. However, until the later stages of the disease, memory is impaired but not entirely gone," Gallagher said. "By augmenting the brain's memory-making ability, drugs could be used to treat this symptom and to improve the quality of life for patients who have a disease that has a slow progression over years."
SGS742 has been found in clinical trials to be beneficial to humans with mild cognitive impairment. The Johns Hopkins team investigated how the compound works. The team compared SGS742 with Aricept ® (generic name: donepezil), an approved and frequently used treatment for Alzheimer's disease manufactured by Eisai Inc. Ltd. The Johns Hopkins researchers found in animal studies that a combination of SGS742 and Aricept ® improved memory to a larger degree than either drug alone, implying a potential for future combination therapy protocols.
The research team conducted this study on 60 normal young male rats who were not memory-impaired. Each rat was given at various times SGS742, Aricept ®, a combination of the two drugs or no drugs at all, and was tested on its skill navigating a series of mazes that placed increasing demands on its memory.
"The mazes were designed to take advantage of the rats' natural foraging instincts," explains Rebecca Haberman, an associate research scientist at Johns Hopkins who is a co-author on the study. "Rats will not readily return to the place where they previously ate all the available food. So we asked the rats to remember where they had found treats in the 'information' session, and to look for food in new places during the recall tests."
It quickly became apparent that the rodents performed better when they were given either SGS742 or Aricept ® rather than no drug at all. What's more, those rats given both SGS742 and Aricept ® were able to both acquire and retain information more quickly and for a longer period of time than when they had not been thus treated.
Researchers also analyzed the interaction of the compound with the biological mechanisms involved in the creation of long-term memory. They learned that SGS742 alters the activity of gene control machinery that is important for memory consolidation.
They focused on a molecule, CREB2, that is believed to block memory formation by binding to a specific gene sequence. Analysis of the brains of the rats revealed that those who had been treated with SGS742 had less CREB2 bound to this important gene sequence than did the rats that had not been treated.
"This indicates that SGS742-treated rats had an easier time activating the appropriate genes necessary for memory consolidation," Haberman said. "The fact that SGS742 improved memory even when it was given after the rats were exposed to information further supports that the drug is important for retaining information, and not just for obtaining it."
Funding for this research was provided by Saegis Pharmaceuticals Inc. Authors on the paper include A. Helm, R.P. Haberman, S.L. Dean, and M. Gallagher of the Department of Psychological and Brain Sciences of The Johns Hopkins University, E.C. Hoyt, P.K. Lund of the Department of Cell and Molecular Physiology, University of North Carolina at Chapel Hill, and T. Melcher of Saegis Pharmaceuticals Inc., Half Moon Bay, Calif.
Gallagher is a scientific consultant to Saegis Pharmaceuticals and has an equity interest in the company. Under a licensing arrangement between The Johns Hopkins University and Saegis, Gallagher is entitled to a share of royalties received by the university on sales of products resulting from this research.
All latest news from the category: Health and Medicine
This subject area encompasses research and studies in the field of human medicine.
Among the wide-ranging list of topics covered here are anesthesiology, anatomy, surgery, human genetics, hygiene and environmental medicine, internal medicine, neurology, pharmacology, physiology, urology and dental medicine.
Back to home
Newest articles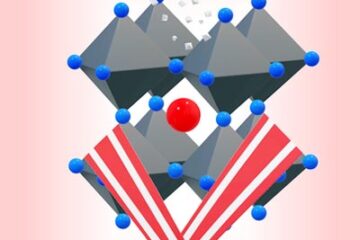 Perovskite solar cells soar to new heights
Metal halide perovskites have been under intense investigation over the last decade, due to the remarkable rise in their performance in optoelectronic devices such as solar cells or light-emitting diodes….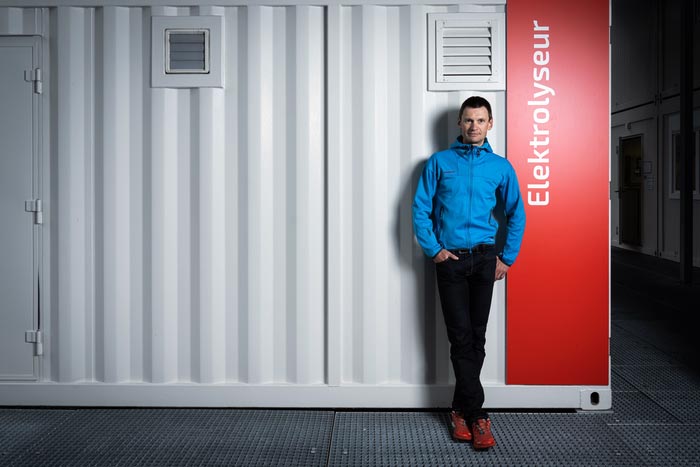 Blue hydrogen can help protect the climate
An international group of researchers led by the Paul Scherrer Institute and the Heriot-Watt University has carried out in-depth analyses of the climate impact of blue hydrogen. This is produced…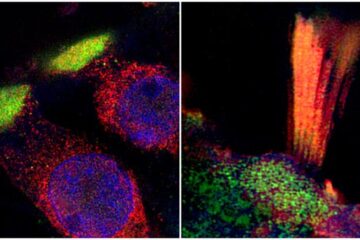 Genes associated with hearing loss visualised in new study
Researchers from Uppsala University have been able to document and visualise hearing loss-associated genes in the human inner ear, in a unique collaboration study between otosurgeons and geneticists. The findings…