Herceptin gives disappointing results in lung cancer trial
Trastuzumab (Herceptin) – a treatment that has increased survival in many breast cancer patients – has failed to live up to hopes that it might also help lung cancer patients.
In a Phase II trial of over 100 patients with non-small-cell lung cancer (NSCLC) reported today (Tuesday 13 January) in Annals of Oncology[1], those treated with trastuzumab in combination with two chemotherapy agents gemcitabine and cisplatin, did no better than patients treated with gemcitabine and cisplatin alone.
There was a hint in the results that there could be a very small subgroup of lung cancer patients who may benefit. These are patients with extremely strong over-expression or amplification of HER2 – the gene that trastuzumab targets[2]. The international research team[3] believes that any future trials should focus on patients with high levels of HER2 over-expression or gene amplification. However, studies on those with the strongest possible over-expression or amplification will be difficult to carry out because the numbers of eligible patients will be small.
Lead researcher, Dr Ulrich Gatzemeier, Head of the Department of Thoracic Oncology, Zentrum für Pneumologie und Thoraxchirurgie, Krankenhaus Grosshansdorf, Germany, said that trastuzumab, combined with chemotherapy, had already shown major clinical benefit in women with HER2 positive breast cancer, including a significant increase in survival. As cell-line studies on HER2 positive NSCLC had shown that trastuzumab had an even greater synergy with gemcitabine and cisplatin than it had in breast cancer cells there was a rationale for believing that it might also benefit lung cancer patients.
"It was disappointing therefore to find that the survival times and the time to the disease progressing were very similar – between six and seven months for both the trastuzumab and control arms. However, we did find that the trastuzumab/chemotherapy combination was well tolerated and that five out of the six patients with extremely high levels of HER2 responded better than other HER2 patients. It was nearly eight and half months before their disease progressed compared with just over six months for the patients with less high HER2 levels. Unfortunately, this extremely high HER2 group made up less than two per cent of all the 619 patients we originally screened for trial eligibility and our data suggest that although nearly 60 per cent of NSCLC patients overall are HER2 positive any possible benefit of trastuzumab is likely to be confined to under five per cent of all patients with advanced NSCLC. That's only about 1,200 people per year in Germany. This makes future recruitment to clinical trials problematic and means that the likely clinical use of trastuzumab for NSCLC will be limited."
Dr Gatzemeier said that ongoing trials with other chemotherapy combinations might further define trastuzumab's potential use in NSCLC. But, it was important that any new trials focused on patients with high HER2 over-expression or amplification.
The main reason for the failure, according to Dr Gatzemeier, was that the majority of patients had lower levels (1+ and 2+) of high HER2 over-expression. Trastuzumab added nothing to an effective chemotherapy like cisplatin/gemcitabine – in accordance with other trials (INTACT, TALENT AND TRIBUTE) in which the aim was to inhibit receptors of epidermal growth factors. It was also possible that blocking only one of the growth factors was ineffective in NSCLC while there were parallel signalling pathways allowing the cancer to progress.
(ends)
[1] Randomized phase II trial of gemcitabine-cisplatin with or without trastuzumab in HER2–positive non-small-cell lung cancer. Annals of Oncology 15: 19-27.
[2] Trastuzumab (Herceptin) is a humanized monoclonal antibody rationally developed to target HER2 over–expressing cells. It has an additive or synergistic activity in combination with various cytotoxic chemotherapy in pre-clinical studies of breast cancer and NSCLC and is an effective new treatment in HER2 positive breast cancer.
[3] The trial involved an international team of researchers from Germany, Canada, the Netherlands, Italy and the UK, plus Roche Products Ltd., manufacturers of Herceptin.
Alle Nachrichten aus der Kategorie: Health and Medicine
This subject area encompasses research and studies in the field of human medicine.
Among the wide-ranging list of topics covered here are anesthesiology, anatomy, surgery, human genetics, hygiene and environmental medicine, internal medicine, neurology, pharmacology, physiology, urology and dental medicine.
Zurück zur Startseite
Neueste Beiträge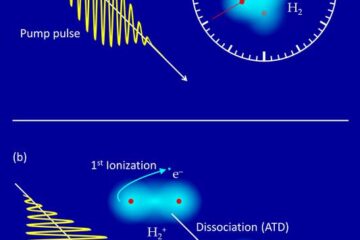 Rotation of a molecule as an "internal clock"
Using a new method, physicists at the Heidelberg Max Planck Institute for Nuclear Physics have investigated the ultrafast fragmentation of hydrogen molecules in intense laser fields in detail. They used…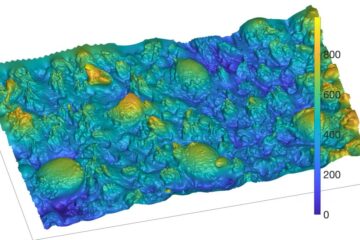 3D printing the first ever biomimetic tongue surface
Scientists have created synthetic soft surfaces with tongue-like textures for the first time using 3D printing, opening new possibilities for testing oral processing properties of food, nutritional technologies, pharmaceutics and…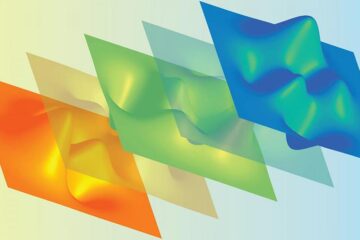 How to figure out what you don't know
Increasingly, biologists are turning to computational modeling to make sense of complex systems. In neuroscience, researchers are adapting the kinds of algorithms used to forecast the weather or filter spam…