Unraveling a protein, researchers uncover mechanics of anti-cancer agent
From within the rich fabric of connecting tissue between cells, researchers of four institutions, led by the University of Illinois at Urbana-Champaign, have identified the action of anastellin, a natural agent that is showing promise blocking metastasis of cancer cells and enhancing wound healing.
That anastellin is derived from the cell adhesion protein fibronectin found in the extracellular matrix surrounding cells was known. Researchers at the Burnham Institute in California in September had documented the molecular structure of anastellin, but its ability to initiate matrix assembly and block the spread of cancer cells remained a mystery.
Using crystallography, atomic force microscopy and advanced computer modeling, researchers sorted the chemical structure and mechanical strength of the known fibronectin proteins that glue together myriads of cells in mammalian body tissues.
In the Dec. 9 issue of the Proceedings of the National Academy of Sciences,
they show that the fibronectin known as FN-III-1 behaves differently mechanically than other type-three modules. The paper was placed online Dec. 1 at the PNAS Web site.
"Type 3-1 stands out," said Klaus Schulten, holder of the Swanlund Chair in Physics at Illinois and director of the theoretical and computational biophysics group at the Beckman Institute for Advanced Science and Technology.
"When stretched mechanically, it extends in two stages, first to about one-third of its total length, then to full length, or about 10 times its initial size," he said. "The first stretch reaches a rather stable intermediate. Other fibronectin type-three modules reach their extended length more quickly."
All fibronectin type-three modules consist of a sandwich structure containing two sheets, but Schulten and his colleagues found that one sheet of 3-1 is much stronger.
"It is mainly this strong sheet that is anastellin, and it stabilizes the stretching intermediate by refusing to unravel," said Viola Vogel, professor of bioengineering and director of the Center for Nanotechnology at the University of Washington at Seattle.
"Research has shown that cells can apply sufficient mechanical force to the surrounding extracellular matrix to unravel fibronectin type-three modules," she said. "The stretching of 3-1 unmasks the buried anastellin. It appears to restrict the motion of cancer cells, in effect creating strong jail bars that hold the cancerous inmates from moving freely."
"To understand how this is done," Schulten said, "one must know that the extracellular matrix is an intelligent fabric. It connects cells, guides their movements and communication, and acts as glue between cells in living tissue, strengthening when needed."
The matrix is made of several types of proteins, not just fibronectin. Each has a distinctive chemical composition and structure. The proteins are like knots in a net, forming a network of fibrils. As the network is stretched, the proteins change their structures and expose chemically active groups. Once exposed, anastellin enhances the ability of the proteins to form networks.
"The cells use anastellin apparently when it arises in half-unraveled FN-III-1 to strengthen the glue effect of the matrix," said Mu Gao, a doctoral student studying with Schulten at Illinois. "Anastellin acts as part of FN-III-1 or by itself as an anti-cancer drug."
Unraveling of fibronectins is determined by the arrangement of the some 100 amino acids within them, said David Craig, a former graduate student in bioengineering at the University of Washington. FN-III-1's amino acids form hydrogen bonds among themselves and are organized to create the strong-weak-sheet protein structure. Nuclear magnetic resonance unveiled the amino-acid arrangement that makes up the protein structure.
All news from this category: Health and Medicine
This subject area encompasses research and studies in the field of human medicine.
Among the wide-ranging list of topics covered here are anesthesiology, anatomy, surgery, human genetics, hygiene and environmental medicine, internal medicine, neurology, pharmacology, physiology, urology and dental medicine.
Back to the Homepage
Latest posts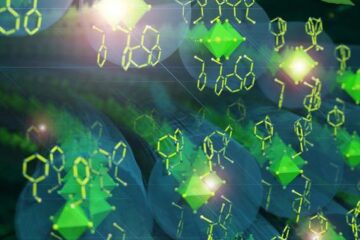 Just a few atoms thick: New functional materials developed
Using the smallest "construction set" in the world, a research team from the universities of Marburg, Giessen and Paderborn is designing new materials for computer chips, light-emitting diodes and solar…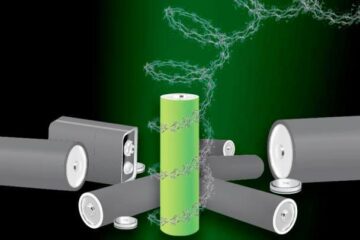 Researchers develop new metal-free, recyclable polypeptide battery
– that degrades on demand … This could result in battery production moving away from strategic elements like cobalt. The introduction of lithium-ion (Li-ion) batteries has revolutionized technology as a…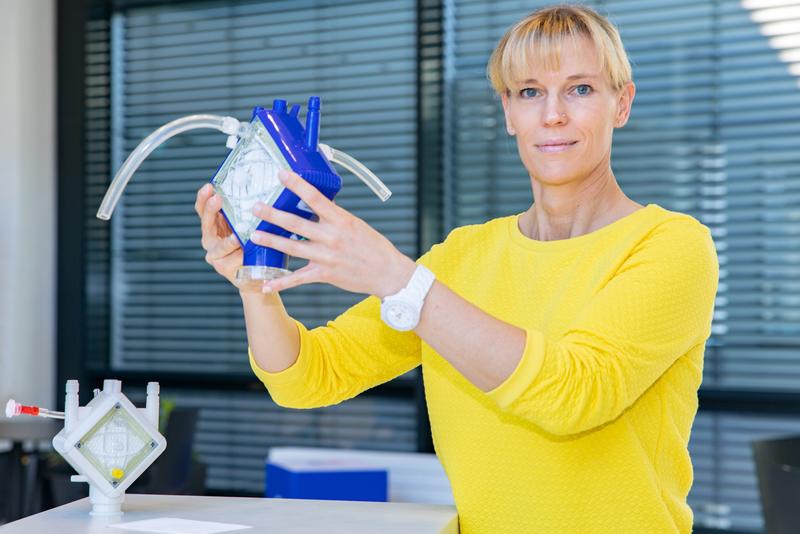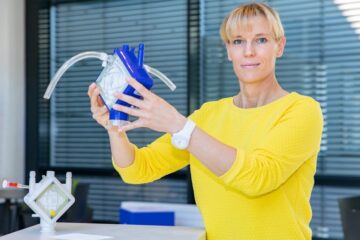 Artificial lungs as organ replacement
DFG priority program funds four MHH projects with 1.6 million euros. For people with severe lung diseases, transplantation of a healthy organ is often the only chance of survival. But…