Automatic CPR device dramatically improves cardiac arrest survival in Stanford animal study
A small, portable device greatly increases the chance of surviving sudden cardiac death by restoring blood pressure better than conventional cardiopulmonary resuscitation, according to a Stanford University School of Medicine animal study. Following restoration of heart function, most of the animals in the Stanford study also showed no neurological damage, which commonly results from even a momentary blood flow interruption to the brain.
To model what happens during abrupt loss of heart function, the researchers tested the device, marketed as the AutoPulse Resuscitation System by Revivant Corp., on pigs. They found that AutoPulse contributed to the survival of three-quarters of the animals, while none of the animals initially treated with conventional CPR survived. "What was even more astounding than the survival rate was that 88 percent of the surviving animals had normal brain function," said Mehrdad Rezaee, MD, PhD, clinical science research associate in the Department of Cardiovascular Medicine and director of interventional preclinical research at Stanford. Results of the study are to be presented Nov. 10 at the American Heart Association's 76th annual Scientific Sessions in Orlando.
Although the AutoPulse is already commercially available in the United States, researchers wanted to investigate its overall effectiveness in reviving heart attack victims and also study its lasting benefit. Survival of a heart attack depends on maintaining blood flow to wash out the metabolic waste and move oxygenated blood to organs throughout the body. CPR is designed to artificially keep the blood flowing when the heart can no longer pump; the degree to which it is successful depends on how effectively CPR can squeeze, or compress, the chest wall surrounding the heart.
Researchers induced ventricular fibrillation, an electrical abnormality in the heart that precedes cardiac arrest, in 32 pigs. The animals were left without a pulse for eight minutes to simulate the average paramedic response time, after which they were treated with both the AutoPulse and standard manual CPR. One group received the AutoPulse first and the other received manual CPR first. The researchers found that the device restored blood pressure better than manual compressions and returned the hearts to pre-arrest condition in 73 percent of the animals treated with the device first. None of the animals first treated with conventional CPR survived.
The study confirmed that the device can help restore blood flow and pressure by mechanically producing chest compressions, researchers said. Unlike conventional CPR, the device can deliver 80 compressions per minute for up to an hour over a broader expanse of the chest than the concentrated area of a human hand.
"The impact is going to be much more than defibrillators found in airports and on planes," said Rezaee, senior author of the study. He explained that no expertise is needed to use this CPR device; its microprocessors automatically estimate the size of the person and calculate the force necessary to compress the chest wall by 20 percent, the optimal amount of pressure to keep blood flowing.
About 460,000 people each year suffer sudden cardiac arrest, 95 percent of whom die, Rezaee said. Blood flow must be restored as soon as possible – within minutes – to avoid lasting health consequences or death. In a typical emergency situation outside of a medical facility, it takes an average of eight minutes or longer for paramedics to arrive. Manual CPR does not provide enough depth of chest compression to adequately restore blood flow (only about 10 percent of normal) to reverse the damaging effects of heart stoppage. "Wherever a health-care professional would do manual CPR, a device like this could be better for the patient," said Rezaee.
Other Stanford researchers who contributed to the study include Fumiaki Ikeno, Hideaki Kaneda and Yoichiro Hongo, graduate students in the School of Medicine; Jennifer Lyons, life sciences research assistant in cardiovascular medicine; and Cristine Nolasco and Sascha Emami, life science technicians in cardiovascular medicine. The work was supported by Revivant Corp. None of the authors has a financial interest in Revivant.
Stanford University Medical Center integrates research, medical education and patient care at its three institutions – Stanford University School of Medicine, Stanford Hospital & Clinics and Lucile Packard Children's Hospital at Stanford. For more information, please visit the Web site of the medical center's Office of Communication & Public Affairs at http://mednews.stanford.edu.
Alle Nachrichten aus der Kategorie: Health and Medicine
This subject area encompasses research and studies in the field of human medicine.
Among the wide-ranging list of topics covered here are anesthesiology, anatomy, surgery, human genetics, hygiene and environmental medicine, internal medicine, neurology, pharmacology, physiology, urology and dental medicine.
Zurück zur Startseite
Neueste Beiträge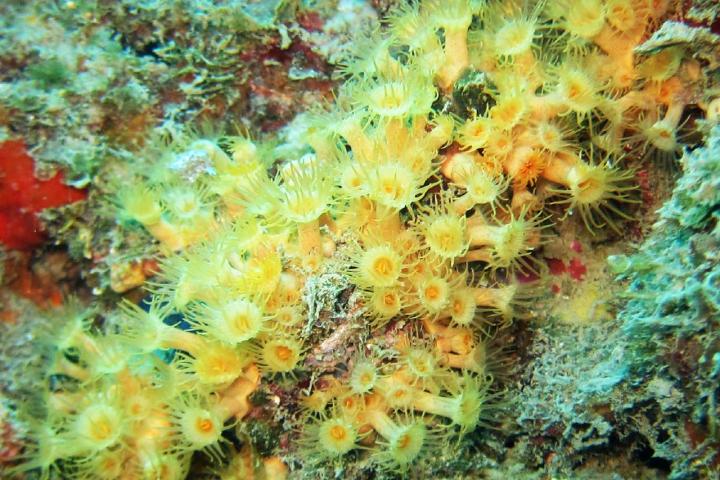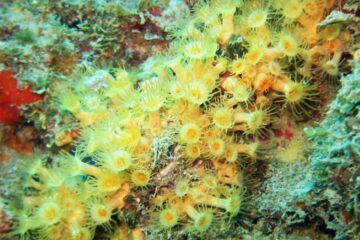 Is it one or two species?
The case of the cluster anemones If you dive in the Mediterranean Sea, the cluster anemone is among the most fascinating and magnificent corals you could see. You can find…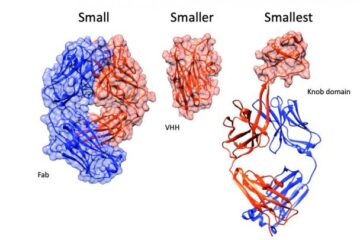 In a field where smaller is better, researchers discover the world's tiniest antibodies
Researchers at the University of Bath in the UK and biopharma company UCB have found a way to produce miniaturised antibodies, opening the way for a potential new class of treatments for…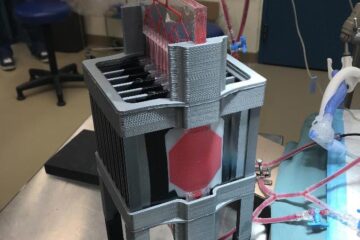 Researchers create artificial lung to support pre-term babies in distress
An international team led by current and former McMaster University researchers has developed an artificial lung to support pre-term and other newborn babies in respiratory distress. The group has proven…