Research sheds new light on why some prostate cancers become untreatable
Three new studies by researchers at UC Davis Cancer Center provide new pieces to the puzzle of why some prostate cancers become resistant to androgen suppression therapy. The studies were presented Sunday afternoon at the 2003 annual meeting of the American Urological Association.
Of the nearly 190,000 men in the United States who develop prostate cancer every year, a substantial proportion will require androgen suppression therapy to reduce levels of male hormones — a treatment that can shrink prostate cancers or slow their growth. Hormone suppression therapy eventually fails, however, as prostate cancer cells adapt to an androgen-depleted environment, a state known as androgen independence. When this happens, few treatment options remain.
Determining how androgen independence develops, and how the process can be derailed, is a chief focus of prostate cancer research at UC Davis. "If we could prevent androgen independence from happening, it would have a dramatic impact on treatment and outcomes for prostate cancer," says Ralph deVere White, chair of urology at UC Davis School of Medicine and Medical Center and director of the UC Davis Cancer Center.
Two of the studies presented Sunday report new information about p53's role in androgen independence. Mutations in p53 are seen in two out of three prostate cancers that have developed androgen independence. In one of the studies, deVere White and his colleagues demonstrated that four particular p53 mutations — G245S, R248W, R273C and R273H — facilitate androgen-independent growth in human prostate cells. The researchers were able to grow the four mutant cell lines in androgen-free conditions both in cell culture and in female laboratory mice. In addition, the researchers successfully used siRNA technology to target an siRNA molecule to the R273H mutation and down-regulate (suppress) its activity — suggesting that siRNA technology may have therapeutic value in the treatment of hormone-independent prostate cancer.
In a second study, Clifford G. Tepper and his colleagues used microarray technology to hunt for specific genes that contribute to androgen independence. They reported Sunday that over-expression of one gene, known as Id-1, is a feature of androgen-independent tumors with p53 mutations. In order to identify Id-1, the researchers profiled more than 12,000 genes. They found 21 that are over-expressed in cells harboring G245S, R248W, R273C or R273H. Further analysis singled out one, the Id-1 gene, which produces a protein known to suppress cell aging and promote tumor aggressiveness.
In the third study, Christopher Evans and his colleagues report development of the first in vivo neuroendocrine model to study the progression of prostate cancer cells from androgen dependence to androgen independence. Using the model, the researchers demonstrated that neuroendocrine differentiation contributes to androgen-independent prostate cancer growth, proliferation and migration in an androgren-free environment.
UC Davis Cancer Center, the only National Cancer Institute-designated center between San Francisco and Portland, Ore., is a program of the UC Davis School of Medicine and Medical Center.
Public Affairs
UC Davis Health System
4900 Broadway, Suite 1200
Sacramento, CA 95820
Phone: (916) 734-9040
FAX: (916) 734-9056
E-mail: publicaffairs@ucdavis.edu
Media Contact
Claudia Morain
EurekAlert!
Alle Nachrichten aus der Kategorie: Health and Medicine
This subject area encompasses research and studies in the field of human medicine.
Among the wide-ranging list of topics covered here are anesthesiology, anatomy, surgery, human genetics, hygiene and environmental medicine, internal medicine, neurology, pharmacology, physiology, urology and dental medicine.
Zurück zur Startseite
Neueste Beiträge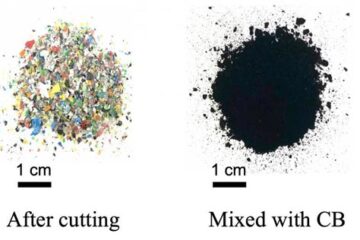 Flash graphene rocks strategy for plastic waste
Rice University lab detours potential environmental hazard into useful material. Plastic waste comes back in black as pristine graphene, thanks to ACDC. That's what Rice University scientists call the process…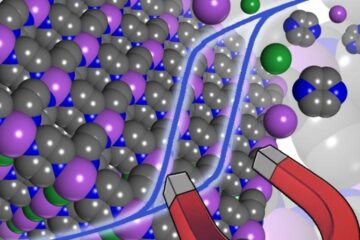 Towards next-generation molecule-based magnets
Magnets are to be found everywhere in our daily lives, whether in satellites, telephones or on fridge doors. However, they are made up of heavy inorganic materials whose component elements…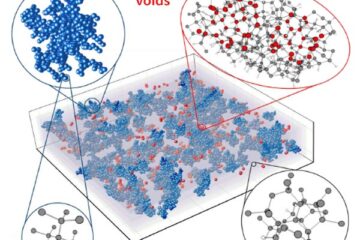 Order in the disorder …
… density fluctuations in amorphous silicon discovered Silicon does not have to be crystalline, but can also be produced as an amorphous thin film. In such amorphous films, the atomic…