AIDS/syringe exchange study
Drug users with access to controversial syringe-exchange programs are up to six times less likely to put themselves at risk of HIV infection, according to a new UC Davis study published in the November issue of Journal of Acquired Immune Deficiency Syndromes.
"While programs to control the spread of HIV by providing clean needles to drug users remain controversial in California and around the country, this study clearly shows that syringe-exchange programs save lives — and save society millions of dollars in health care costs required to treat HIV patients," said lead author David R. Gibson, associate professor of infectious and immunologic diseases at UC Davis and a senior scientist at UC San Francisco's Center for AIDS Prevention Studies.
Injection drug use is linked to about one-third of all HIV/AIDS cases, according to the Centers for Disease Control and Prevention. Drug users contract these diseases by sharing contaminated syringes. To curb this high-risk behavior, syringe exchanges operate in a variety of settings, including storefronts, vans, sidewalk tables, health clinics, and places where drug users gather.
The first organized syringe-exchange programs in the United States were established in the late 1980s, despite strong opposition from some communities on moral grounds — opposition that continues today.
"While this study should open the way to a more fact-based discussion of these controversial programs, a small, vocal minority simply refuses to look at the scientific evidence — they are essentially 'data-proof,'" Gibson said.
The UC Davis study offers the most detailed examination to date of the complex factors of the role of syringe exchanges in reducing HIV risk behavior, Gibson said. The study addressed several key challenges that have tended to distort the findings of previous syringe-exchange studies, he added.
For instance, the study did a better job than previous studies had done in correcting for pre-existing differences between injecting drug users who seek to use a syringe-exchange program compared with those that do not. In addition, the study controlled for other sources of syringes that drug users may have and compared drug users who had other sources of syringes with those without other sources.
To adjust for these factors, the UC Davis researchers adopted more rigorous statistical controls than previous studies.
Among injecting drug users who already have some access to clean syringes, a syringe-exchange program results in a two-fold reduction in HIV risk behavior, said Gibson. For drug users with no other easy access to clean syringes, the benefits are even more significant — a six-fold reduction in risk behaviors. Syringe-exchange programs will naturally appear less effective in communities with multiple sources of clean syringes compared to programs that constitute a community's only supply.
"These findings underscore just how critical syringe exchange may be for all injecting drug users, but especially those who lack the resources or contacts to obtain syringes in other ways," said Gibson. "It also suggests syringe-exchange programs can be most effective in reducing HIV by focusing on getting sterile syringes to these most vulnerable drug users."
The findings are especially relevant in California in the wake of an intense debate over Senate Bill 1785, which would have allowed pharmacies to sell syringes to adults without a prescription. Gov. Gray Davis vetoed the bill in late September because it did not require a one-to-one needle exchange. Without this provision, Gov. Davis said, the bill could increase the number of contaminated needles and syringes in parks, beaches, and other public areas.
"Without access to clean syringes through pharmacies, injecting drug users must continue to rely on exchange programs to avoid high-risk behavior and curb the spread of HIV," said Gibson.
The study followed a group of 259 untreated injecting drug users in the San Jose area. Each of the participants was interviewed at the beginning of the study and then participated in follow-up interviews — an average of about 11 months later. Some of the participants were clients of the San Jose syringe exchange, which used a mobile van to visit five sites frequented by injecting drug users.
The new study builds on a July 2001 UC Davis study, also lead by Gibson, which reviewed 42 studies on syringe-exchange programs from the United States, Canada, the United Kingdom and the Netherlands. The study concluded that previous studies often underestimated the effectiveness of syringe-exchange programs in communities where clean needles can be easily obtained from sources other than the syringe exchange. In addition, researchers have found that in areas where drug users have a choice between syringe exchange and legally obtaining syringes from pharmacies, the higher-risk users tend to gravitate to syringe-exchange programs. As a result, the syringe exchanges appear less effective when users of syringe exchange are compared with nonusers.
The first organized syringe-exchange programs in the United States were established in Tacoma, Washington; Portland, Oregon; San Francisco; and New York City. By 1997, there were 113 programs in more than 30 states, the District of Columbia, and Puerto Rico, which exchanged more than 17 million syringes, according to the Centers for Disease Control and Prevention.
###
Research was funded with a grant from the National Institute on Drug Abuse, United States Public Health Service.
Alle Nachrichten aus der Kategorie: Health and Medicine
This subject area encompasses research and studies in the field of human medicine.
Among the wide-ranging list of topics covered here are anesthesiology, anatomy, surgery, human genetics, hygiene and environmental medicine, internal medicine, neurology, pharmacology, physiology, urology and dental medicine.
Zurück zur Startseite
Neueste Beiträge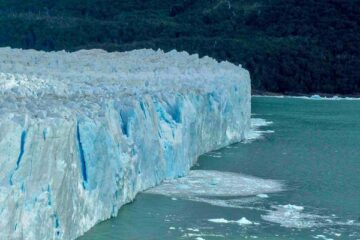 How Stable is the Antarctic Ice Sheet?
Scientists from Heidelberg University investigate which factors determine the stability of ice masses in East Antarctica. As temperatures rise due to climate change, the melting of polar ice sheets is…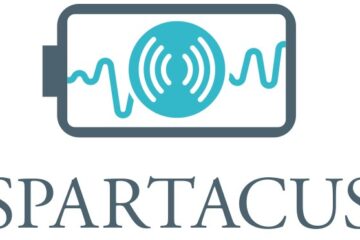 Smart sensors for future fast charging batteries
European project "Spartacus" launched Faster charging, longer stability of performance not only for electric vehicles but also for smartphones and other battery powered products. What still sounds like science fiction…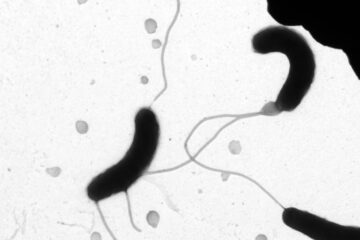 Small molecules control bacterial resistance to antibiotics
Antibiotics have revolutionized medicine by providing effective treatments for infectious diseases such as cholera. But the pathogens that cause disease are increasingly developing resistance to the antibiotics that are most…