A pathway towards cures for Parkinson's and cancer
Researchers studying the Hedgehog signaling pathway have identified small molecules that could form the foundations of exciting new treatments for Parkinson's disease and certain cancers.
New research published in Journal of Biology – the open access journal for exceptional research – has identified small molecules that are able to stimulate or block the Hedgehog signalling pathway, which is essential to the development, maintenance and repair of cells in the human body. The potential of these molecules to be used as drugs to treat both degenerative diseases and cancer is exciting as their small size may allow these molecules to enter all parts of the body and cross the blood brain barrier,eliminating the need for injections of therapeutics directly into the target site.
The Hedgehog signaling pathway is crucial to the development of healthy animals as wellas the maintenance and repair of adult cells. Hedgehog genes were first identified in the fruitfly, and were so called because fly embryos with a defect in this gene were covered in bristles. The central role of the Hedgehog signalling pathway in the regulation of the growth and division of specific types of cells makes it of great interest to researchers investigating diseases like Parkinson's that are characterised by a lack of particular cells as the central nervous system degenerates. Finding drugs that can stimulate the Hedgehog signaling pathway and lead to the production of new cells could potentially cure this disease. It is also hoped that by developing drugs that block the Hedgehog signalling pathway researchers will be able to induce the regression of tumours in patients with certain cancers that depend on this pathway(specifically, basal cell carcinoma and medulloblastoma).
Recent research has shown the Hedgehog protein can itself reduce the behaviouralimpairments and neuronal loss that occur in animal models of the Parkinson's disease suggesting that manipulating this pathway may well deliver new treatment. One major drawback of using the Hedgehog protein to manipulate the signaling pathway is that, because of it large size, it has to be administered by direct injection into the brain.
In the Journal of Biology article, a team of researchers led by Jeffrey A Porter of the biotechnology company, Curis Inc, of Cambridge Massachusetts, and including colleagues from Columbia University in New York, report their screen of around 140,000 synthetic molecules for the ability to stimulate or inhibit the Hedgehog signalling pathway. One of the molecules was studied further by creating around 300 chemical derivatives. Using this method the researchers were able to identify a range of active molecules thatcould have exciting therapeutic benefits.
Porter and colleagues then went on to characterise the small synthetic molecules to find out how they worked in living organisms, hopeful that this would give them further understanding of the Hedgehog signalling pathway. They found their small molecules were interacting with a poorly understood protein that is found on the surface of developing cells. This protein, called Smoothened, helps cells respond to the Hedgehog protein.The interaction of the Smoothened protein with the synthetic small molecules suggests that the Hedgehog signalling pathway may involve similar small molecules to those synthesised in this study.
The authors conclude, "As a drug a Hedgehog agonist [one of the new molecules they have identified] would represent an attractive alternative to an expensive Hedgehog protein therapeutic."
Contact details:
Journal of Biology
Editor Dr Theodora Bloom
E-mail [email protected]
Telephone +44 (0)20 7323 0323
Facsimile +44 (0)20 7631 9961
Author
Dr Jeffery A Porter, Curis, Inc.,
E-mail: [email protected]
Telephone +1 617 503 6568
Facsimile +1 617 503 6501
Media Contact
Gordon Fletcher
Biomed Central
Alle Nachrichten aus der Kategorie: Health and Medicine
This subject area encompasses research and studies in the field of human medicine.
Among the wide-ranging list of topics covered here are anesthesiology, anatomy, surgery, human genetics, hygiene and environmental medicine, internal medicine, neurology, pharmacology, physiology, urology and dental medicine.
Zurück zur Startseite
Neueste Beiträge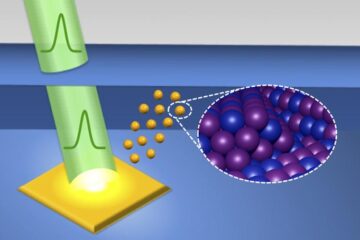 Pulsed lasers in liquids speed up hunt for effective catalysts
Chemical catalysts are the change agents behind the production of just about everything we use in our daily lives, from plastics to prescription drugs. When the right catalysts are mixed…
Cell-to-cell contacts control liver regeneration
Dresden and Cambridge researchers identify cell type that regulates liver regeneration with touch. From the time of Aristotle, it has been known that the human liver has the greatest regenerative…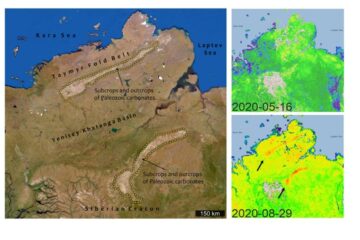 Thawing permafrost releases greenhouse gas from depth
In a study led by the University of Bonn, geologists compared the spatial and temporal distribution of methane concentrations in the air of northern Siberia with geological maps. The result:…