New Apheis Health Impact Assessment in 26 Cities Shows That Air Pollution Continues To Threaten Public Health in Europe
Report provides key information resource for local and European decision makers
The Apheis programme, funded by the EC`s Health and Consumer Protection DG, today released the findings of a health impact assessment of particulate air pollution it conducted in 26 cities in 12 European countries during 2001.
The Apheis (Air Pollution and Health: A European Information System) study revealed in particular that air pollution continues to pose a significant threat to public health in urban environments in Europe despite tighter emission standards, closer monitoring of air pollution and decreasing levels of certain types of air pollutants.
As part of Apheis` objective to bridge the gap between research findings and decision making, this new report, which uses the same standardized methodology in all its cities, constitutes the first HIA conducted simultaneously on both local and European levels.
The Apheis programme also fosters ongoing cross-fertilization between multiple disciplines and regions to create skilled, local teams and to enrich methodology, know-how and the quality of its findings. This unique combination provides both local officials with standardized local data, analysis and knowledge for local decision making, and European officials with standardized local data analyzed to provide a global view for European decision making.
Apheis is a collaborative undertaking of the EC`s Joint Research Centre in Ispra, WHO`s European Centre for Environment and Health in Bonn, and the many environment and public-health organisations and institutions that participate in the programme in Apheis` 26 cities.
Small reductions in air pollution levels can have a large impact on public health
Most European cities daily measure particulate air pollution (or very small particles) using one of two techniques: PM10 (particles less than 10 micrometers in size); or black smoke (black particles less than roughly 4 micrometers in size). Levels of air pollution are reported in microgrammes per cubic meter (µg/m3), a unit that defines the amount of particles in a given volume of air.
Levels of particulate air pollution, including PM10 and black smoke, vary widely across Europe. The annual average levels in Apheis cities range from 14 to 73 µg/m3 for PM10 and from 8 to 66 µg/m3 for black smoke.
Numerous studies conducted in Europe and other parts of the world have shown that such pollution levels constitute a health risk. The Apheis report demonstrates that reducing these levels, even by a small amount, could produce significant benefits to public health.
In specific, the report observes that 2 653 premature deaths (or 9 premature deaths per 100 000 inhabitants) could be prevented annually if long-term exposure to annual mean values of PM10 were reduced to 40 µg/m3 in the 19 cities that measured PM10 particles and whose populations total nearly 32 million inhabitants. This level of 40 µg/m3 is the limit value set by the European Commission for all member states by 2005.
If the more ambitious limit value of 20 µg/m3 set for 2010 is achieved in the same cities, 11 855 premature deaths (or 43 premature deaths per 100 000 inhabitants) could be prevented annually.
Even more significantly, the report shows that reducing long-term exposure to outdoor concentrations of PM10 by just 5 µg/m3 would prevent 5 547 premature deaths annually (or 19 premature deaths per 100 000 inhabitants) in all the cities, including those with the lowest pollution levels.
It should also be noted that at least 832 (or 15%) of the 5 547 deaths due to long-term exposure to PM10 could be prevented by reducing short-term exposure to PM10 by 5 µg/m3.
Concerning black smoke, according to a Dutch cohort study just published, the effects of long-term exposure to this pollutant on mortality rates should be similar to the effects of PM10. However, since no exposure-response functions were available for the chronic, long-term effects of exposure to black smoke when we conducted the Apheis study, this second part of our HIA was limited to acute, short-term effects, and thus addressed only a small fraction of the total, long-term impact of black smoke.
Conducted in the 15 cities that measured black-smoke particles and whose populations total almost 25 million inhabitants, this second part determined that nearly 577 premature deaths (or 3 premature deaths per 100 000 inhabitants) could be prevented annually if short-term exposure to outdoor concentrations of black smoke were reduced by 5 µg/m3.
The Apheis report`s findings show that even very small and achievable reductions in air-pollution levels, such as 5 µg/m3, have a beneficial impact on public health, and thus justify taking preventive action in all cities, no matter how low their levels of air pollution.
Our findings are also consistent with those of other organisations, and add one more brick in the wall of evidence that air pollution continues to have an impact on public health.
As another key point, the Apheis report, entitled "A Health Impact Assessment of Air Pollution in 26 European Cities," states that the major reason air-pollution exposure results in important health impacts is the ubiquity of the exposure, over which individuals have little control. This contrasts with other health-risk factors, such as cigarette smoking and diet, which individuals can better control.
The report, a broad-based European HIA of air pollution, embraces data from 12 countries totaling 26 cities: Athens, Barcelona, Bilbao, Bordeaux, Bucharest, Budapest, Celje, Cracow, Dublin, Gothenburg, Le Havre, Lille, Ljubljana, London, Lyon, Madrid, Marseille, Paris, Rome, Rouen, Seville, Stockholm, Strasbourg, Tel Aviv, Toulouse and Valencia.
About Apheis today and tomorrow
The Apheis programme aims to provide European decision makers, environmental-health professionals, the general public and the media with an up-to-date, easy-to-use information resource to help them make better-informed decisions about the issues they face concerning air pollution and public health.
To meet these goals, during its first and second years the Apheis programme assembled a network of environmental and health professionals in the above 26 European cities; created an epidemiological surveillance system that generates information on an ongoing basis; and conducted the present HIA of air pollution in these cities.
The second-year report, whose results were just released, constitutes the initial step in meeting the information and decision-making needs of the different audiences the programme serves.
As the next steps in fulfilling its mission, during its third year Apheis is now researching key European policy makers and influencers concerned with the impact of air pollution on public health to understand how the programme can better meet their information needs.
Apheis will also calculate years of life lost, or reduction in life expectancy, in order to estimate the health impacts of long-term exposure to air pollution.
In the future Apheis also plans to collaborate with economists on calculating the costs to society of the health effects of air pollution in the cities participating in the programme.
And Apheis will work more closely with local, regional, national and European programmes, and share its latest findings with them. These programmes include NEHAPS (National Environmental Health Action Plans); the European Union`s AIRNET (A Thematic Network on Air Pollution and Health); WHO`s European programme on air pollution and health; and the European Union`s CAFE (Clean Air for Europe) programme.
The Apheis programme is coordinated by Institut de Veille Sanitaire (InVS) in Saint-Maurice, France and by Institut Municipal de Salut Publica de Barcelona (IMSPB) in Spain.
Media Contact
Laetitia G. Benadiba
alfa
All news from this category: Health and Medicine
This subject area encompasses research and studies in the field of human medicine.
Among the wide-ranging list of topics covered here are anesthesiology, anatomy, surgery, human genetics, hygiene and environmental medicine, internal medicine, neurology, pharmacology, physiology, urology and dental medicine.
Back to the Homepage
Latest posts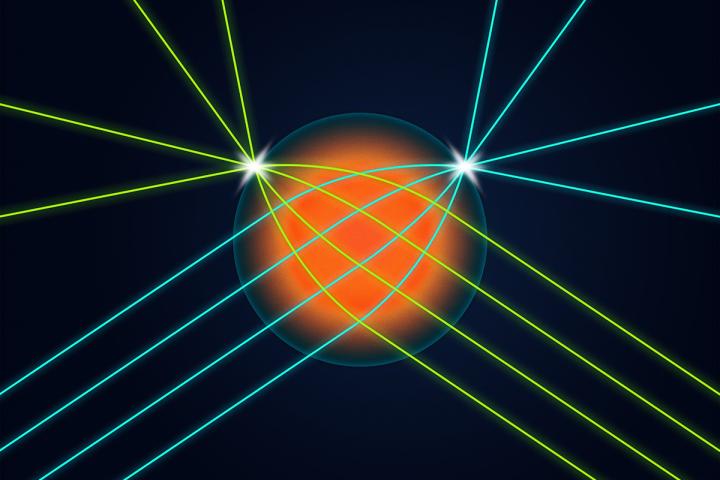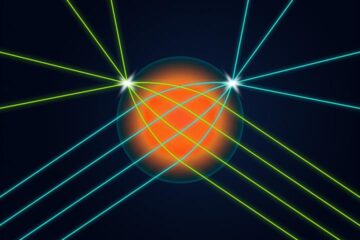 Researchers confront optics and data-transfer challenges with 3D-printed lens
Researchers have developed new 3D-printed microlenses with adjustable refractive indices – a property that gives them highly specialized light-focusing abilities. This advancement is poised to improve imaging, computing and communications…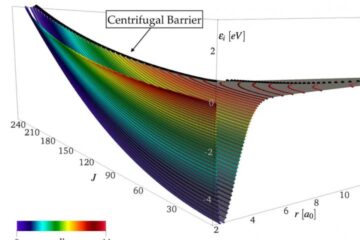 Research leads to better modeling of hypersonic flow
Hypersonic flight is conventionally referred to as the ability to fly at speeds significantly faster than the speed of sound and presents an extraordinary set of technical challenges. As an…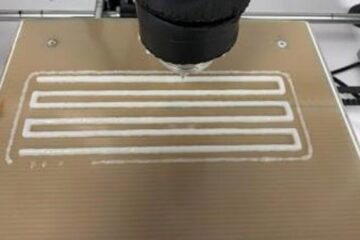 Researchers create ingredients to produce food by 3D printing
Food engineers in Brazil and France developed gels based on modified starch for use as "ink" to make foods and novel materials by additive manufacturing. It is already possible to…