Blood pressure drug shown to cut stroke, death risks in common form of hypertension
Losartan tops beta blocker in patients with 'high top number' blood pressure
A drug that reduces high blood pressure in people with a form of the disease that's common later in life also cuts their risk of stroke and death, and does it better than another hypertension drug, a new study finds.
In the Sept. 25 issue of the Journal of the American Medical Association, an international team of researchers report that patients over age 55 who took a drug called losartan had a significantly lower combined rate of cardiovascular death, stroke and heart attack than similar patients taking an older drug called atenolol.
The results are from a substudy of the Losartan Intervention for Endpoint Reduction in Hypertension, or LIFE, study, co-led by physicians from the University of Michigan.
All 1,326 men and women in the study had isolated systolic hypertension, or ISH, a form of high blood pressure in which the "top number" in the reading is too high, but the bottom number is normal. The pumping chambers of the patients' hearts were also enlarged, a condition called left ventricular hypertrophy caused by hypertension.
ISH is the most common form of high blood pressure in middle-aged people and the elderly, but is much less likely to be controlled by medications. One in four Americans, about 50 million people, have some form of hypertension, many with no symptoms. Left uncontrolled, high blood pressure can damage the heart, kidneys and blood vessels, and lead to stroke, heart attack and heart failure.
In the study, the combined rate of cardiovascular death, stroke and heart attack in patients taking losartan was 25 percent lower than the risk for those taking atenolol. The rate of cardiovascular-related deaths was 46 percent lower for losartan patients, their rate of stroke was 40 percent lower, and their overall death rate was 28 percent lower. They also had a lower rate of new diabetes diagnosis during the study. Heart attack rates were similar between the two groups.
Both groups experienced a similar drop in blood pressure, and more than 40 percent of both groups were able to reduce their blood pressure to around 140/90 mm Hg.
"This is the first demonstration that a treatment can reduce illness and death in ISH patients better than another treatment that is equally good at reducing blood pressure," says author and LIFE study co-leader Stevo Julius, M.D., Sc.D. "The finding of a 40 percent reduction in stroke is especially important, because of stroke's role as a major cause of death and disability in people with hypertension." Julius is the Frederick G.L. Huetwell Professor of Hypertension and professor of Physiology at the U-M Medical School, and a member of the U-M Cardiovascular Center.
The study was funded by Merck & Co., which markets losartan by the name Cozaar.
The results, Julius continues, are further enhanced by the fact that patients experienced fewer negative side effects on losartan better than they did on atenolol. "This favorable combination of better prevention and higher tolerability may facilitate the choice of losartan as the first-line blood pressure medication in patients with ISH," he says.
U-M adjunct professor of internal medicine and hypertension specialist Sverre Kjeldsen, M.D., Ph.D., who is also chief of cardiology at the Ullevaal University Hospital in Oslo, Norway, is the study's lead author.
The new LIFE results add to previous evidence of losartan's ability to cut the combined risk of cardiovascular death, stroke and heart attack by 13 percent, and stroke risk by 25 percent, in people over age 55 with all forms of hypertension. Those results, from the full LIFE group of more than 9,000 patients in seven countries, were published in March by the LIFE study group.
Losartan, introduced in 1995, is a kind of drug called an angiotensin II antagonist, which blocks the effects of a substance called angiotensin II that increases blood pressure by constricting blood vessels and causing water to be retained.
The LIFE study, which began in 1995, pitted losartan against atenolol, a member of the beta blocker class of drugs, for a study that ended in September, 2001.
Patients in the study were aged 55 to 80 years, with systolic (top) blood pressure readings between 160 and 200 and left ventricular hypertrophy confirmed by an electrocardiogram. They were randomized to either drug, then followed for four or more years with regular visits and increased dosing of the drug toward a goal of a systolic reading of 140.
The study was designed to be prospective, multicenter, multinational, double-blind, double-dummy, randomized, active-controlled and parallel group to ensure the most reliable results. Participants were predominantly white, reflecting the populations of many of the countries from which they were drawn.
High blood pressure is defined as systolic pressure (top number) of 140 or higher, and/or diastolic pressure (bottom number) of 90 or higher for most people. Isolated systolic hypertension is defined as when the top reading is greater than or equal to 140 and the bottom number is less than 90. All blood pressure readings are given in millimeters of mercury, or mm Hg.
In addition to medications, people with ISH and other forms of high blood pressure should talk with their physicians about how exercise, weight loss, stopping smoking and cutting salt in their diets can help lower blood pressure and reduce their risks of cardiovascular diseases, diabetes and kidney disease.
###
Julius has served as a consultant for Merck and other pharmaceutical companies, and Kjeldsen has received honoraria from Merck and other companies. Several other co-authors are Merck employees.
All latest news from the category: Health and Medicine
This subject area encompasses research and studies in the field of human medicine.
Among the wide-ranging list of topics covered here are anesthesiology, anatomy, surgery, human genetics, hygiene and environmental medicine, internal medicine, neurology, pharmacology, physiology, urology and dental medicine.
Back to home
Newest articles
Creating good friction: Pitt engineers aim to make floors less slippery
Swanson School collaborators Kurt Beschorner and Tevis Jacobs will use a NIOSH award to measure floor-surface topography and create a predictive model of friction. Friction is the resistance to motion…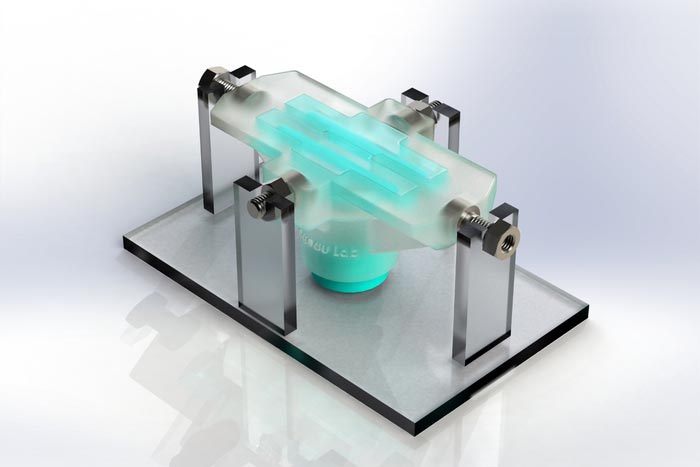 Synthetic tissue can repair hearts, muscles, and vocal cords
Scientists from McGill University develop new biomaterial for wound repair. Combining knowledge of chemistry, physics, biology, and engineering, scientists from McGill University develop a biomaterial tough enough to repair the…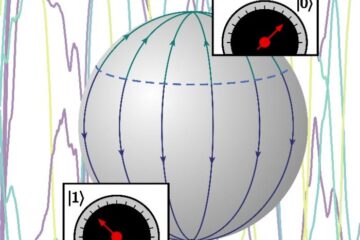 Constraining quantum measurement
The quantum world and our everyday world are very different places. In a publication that appeared as the "Editor's Suggestion" in Physical Review A this week, UvA physicists Jasper van…