UK researchers develop novel treatment for fibroids
UK researchers have developed a novel method of treating uterine fibroids that allows women to be treated under local anaesthetic as outpatients. Their technique, which uses a laser guided by magnetic resonance imaging (MRI), is reported today (Friday 27 September) in Europe's leading reproductive medicine journal, Human Reproduction.*
Around a quarter of women have fibroids – benign fibrous tumours – in their wombs. Many have no symptoms but others suffer heavy or prolonged periods and pain, and sometimes face reproductive problems including infertility or miscarriage. In the UK last year there were 47,000 hysterectomies and 60% involved fibroids. In the USA around 400,000 hysterectomies are performed annually for fibroids.
Although there are already a number of less invasive and successful techniques available for suitable patients they all still involve general anaesthetic and a hospital stay, as well as prolonged discomfort or pain in many cases.
The new approach – believed to be the first in the world to treat fibroids using a combination of lasers and MRI – has been developed by researchers from St. Mary's Hospital, London, and the London School of Hygiene and Tropical Medicine. So far they have treated 66 women aged between 34 and 55.
Treatment involves inserting four fine needles through the skin under local anaesthetic. These are placed into the fibroid under MR guidance, which produces a thermal image of the fibroid updated every three seconds. Bare laser fibres are inserted into the needles and a laser is used to 'zap' the fibroid with thermal energy. The MR image turns from blue to green as the temperature reaches the optimum level of 55°C. The 'real time' colour images allow the operator to maximise the treatment within the target area while keeping inside the target boundary, thus avoiding damage to normal surrounding tissue.
Dr Wladyslaw Gedroyc, consultant radiologist and head of the Department of Interventional Magnetic Resonance Imaging at St Mary's Hospital, said: "This is a limited study and we are still recruiting patients. But, we are encouraged from our results so far and believe this approach has the potential to be a reasonable future alternative to traditional surgery in selected patients.
"In the 47 patients who have had three-month follow-up MRI scans we saw a significant mean reduction in fibroid volume of nearly a third overall, with a range from a fifth to three-quarters. Twenty-four women have received one-year follow up MRI scans and here we found the fibroids were reduced by a mean of 41% with a range of 13% to 78%."
Only one of the 66 patients remained in hospital overnight (because she lived alone). None required readmission. All were given simple painkillers to take home and none required additional analgesia. Three needed antibiotics for urinary tract infections and two had minor skin burns, but these did not need additional treatment.
Dr Gedroyc said that eight of the women who had complained of heavy or prolonged periods agreed to have their blood loss measured over one menstrual cycle before treatment and one cycle three months after. All experienced less blood loss three months after treatment with a mean reduction of over 80 millilitres. Those with the worst blood loss before treatment benefited most from the treatment.
A specialised questionnaire not available when the first patients were treated, but sent to 37 later patients and answered by 35, showed that 69% reported an improvement in symptoms and that they felt better since their treatment. Eighty per cent would recommend it to a friend with similar problems. Although the treatment did not rate as highly as hysterectomy for treating blood loss, when the answers were compared with those of a control group who had undergone hysterectomy, both groups rated their quality of life similarly.
The new treatment has particular potential for women wishing to preserve their fertility. "At present we mostly treated women who have completed their families but wished to avoid hysterectomy, but we're confident that this is a treatment that we will also be able to offer women who wish to preserve their fertility," said Dr Gedroyc.
All latest news from the category: Health and Medicine
This subject area encompasses research and studies in the field of human medicine.
Among the wide-ranging list of topics covered here are anesthesiology, anatomy, surgery, human genetics, hygiene and environmental medicine, internal medicine, neurology, pharmacology, physiology, urology and dental medicine.
Back to home
Newest articles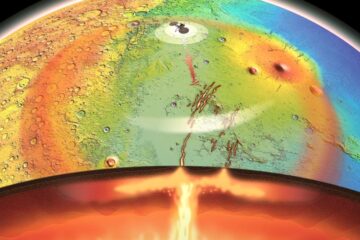 Giant mantle plume reveals Mars is more active than previously thought
Orbital observations unveil the presence of an enormous mantle plume pushing the surface of Mars upward and driving intense volcanic and seismic activity. On Earth, shifting tectonic plates reshuffle the…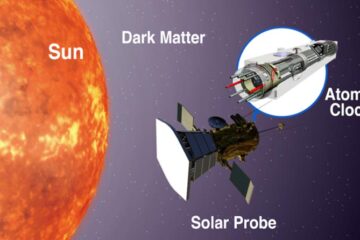 Space atomic clocks could help uncover the nature of dark matter
Studying an atomic clock on-board a spacecraft inside the orbit of Mercury and very near to the Sun might be the trick to uncovering the nature of dark matter, suggests…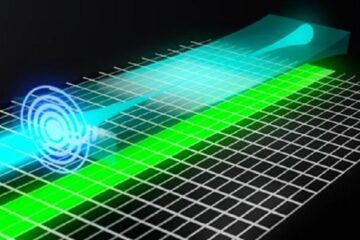 Photon-efficient volumetric imaging with light-sheet scanning fluorescence microscopy
New method harnesses image scanning superresolution for enhanced photon efficiency in light-sheet microscopy. In biological imaging, researchers aim to achieve 3D, high-speed, and high-resolution, with low photobleaching and phototoxicity. The…