Clemson researchers create biosensors to protect nation's food and water supplies
Unlike nuclear terrorism, bioterrorism won't begin with a bang. It will begin with a whimper — a child feeling the effects of food poisoning.
E.coli, Listeria, Campylobacter, Salmonella are not weapons of mass destruction, they are weapons of mass disruption. Experts say it's not a matter of if but when terrorists will attempt a strike at our food or water supply. If they succeed, hundreds, perhaps thousands, of Americans will become sick, and some among the youngest and oldest victims could die.
An early warning detection system is urgently needed. At Clemson University, researchers are developing a biosensor that will make contaminated food glow in the dark.
A team of chemists, microbiologists and food scientists have devised a way to tether luminescent molecules to food pathogens, such as E.coli, and Salmonella. Using nanotechnology, the researchers are building a new screening method to protect our food supply.
"What's needed is a simple, low cost way to rapidly detect pathogens at the site of contamination, not having to wait for lab results," said food science professor and team leader Paul Dawson. "What we have worked on are particles that are luminescent, providing a way to flash an alarm to hold the food for closer examination."
Chemists used a similar technique to identify worms in pecans. The worms would absorb a chemical that would glow under UV or "black" light. Dawson, along with professors Ya-Ping Sun, Xiuping Jiang, Feng Chen and James C. Acton, have miniaturized the process by applying nanotechnology, the science of building structures at molecular and atomic levels. It is not just the science of the very small, it is a technology, enabling the practical application of that knowledge by scientists who investigate arranging atoms to create innovations that can be seen only with electron microscopes.
Nature does a great job of putting together molecules and other nanoscale components in complex patterns, Dawson said. His team is working on a single molecule process, creating a "protein key" that would "key and lock" with another molecule and creating a bio-alarm, when key and lock fit. Most pathogens and toxins have a unique "lock," and by attaching the matching "key" on the surface of a luminescing nanoparticle, a nanosensor can be created. The sensor signal can be rapidly detected and be a first line of defense in identifying food or water that has been contaminated.
"The nanoparticle can move into crevices in the food source, where a pathogen could be hidden from microscopic view," Dawson said. "The particle's extremely small size increases the odds that the antibody and antigen will link, enabling the sensor to give off a glow. The more connections, the greater the glow."
Derived from the Greek word for midget, "nano" means a billionth part. A nanometer (abbreviated nm), for example, is one billionth of a meter. An atom measures about one-third of a nanometer. The diameter of a human hair is about 200,000 nm.
All latest news from the category: Health and Medicine
This subject area encompasses research and studies in the field of human medicine.
Among the wide-ranging list of topics covered here are anesthesiology, anatomy, surgery, human genetics, hygiene and environmental medicine, internal medicine, neurology, pharmacology, physiology, urology and dental medicine.
Back to home
Newest articles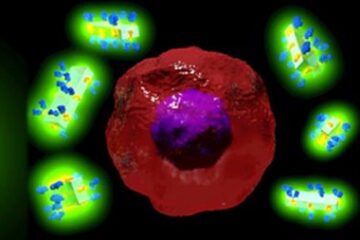 A world-first antibody-drug delivery system
It sounds like the stuff of science fiction: a man-made crystal that can be attached to antibodies and then supercharge them with potent drugs or imaging agents that can seek…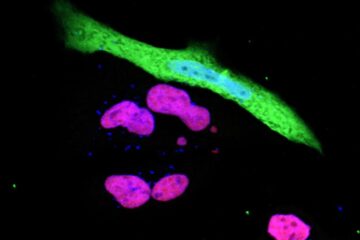 Revealed: How SARS-CoV-2 evades our immune system
Scientists at Hokkaido University and Texas A&M University have identified a key mechanism used by the SARS-CoV-2 virus to evade host immune systems. Researchers in Japan and the United States…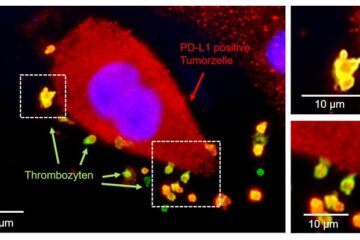 New approach developed to predict response of immunotherapies in lung cancer
New methodology at the University Hospital of Tübingen harnesses the function of platelets. At Tübingen University Hospital, a preclinical study led by Dr. Clemens Hinterleitner and Prof. Dr. Lars Zender,…