Cranberry may offer protection against antibiotic-resistant bacteria that cause UTIs
Fewer Infections may mean less antibiotic therapy
Public health officials concerned about the rising problem of antibiotic resistance ¾ the immunity that bacteria develop to common prescriptions ¾ may have an ally in a common household beverage. Findings published in a research letter to the editor in the June 19, 2002 issue of The Journal of the American Medical Association (JAMA) indicate scientists have discovered that regular consumption of cranberry juice cocktail may offer protection against certain antibiotic resistant bacteria that cause urinary tract infections (UTIs).
This latest research, conducted jointly between Rutgers, The State University of New Jersey and the University of Michigan, suggests that regular consumption of cranberry juice cocktail could reduce the potential for development of UTIs, thus decreasing the need for antibiotics. In this study, scientists tested the effectiveness of cranberry juice cocktail in disabling a number of Escherichia coli (E. coli) bacteria, some of which are resistant to certain drugs. Preventing UTIs could potentially reduce the use of antibiotics, and subsequently reduce further development of antibiotic resistance.
"We found that when subjects consumed cranberry juice cocktail, their urine was capable of preventing not only susceptible, but antibiotic-resistant bacteria from attaching to the urinary tract," said Amy B. Howell, Ph.D., research scientist at Rutgers, and lead investigator of the study. "Cranberry acts to promote flushing of these problematic bacteria from the bladder into the urine stream, which should result in a lower rate of infection."
According to Betsy Foxman, Ph.D., Professor of Epidemiology and Director at the Center for Molecular and Clinical Epidemiology at the University of Michigan School of Public Health, who co-authored this study, "In light of the increasing antibiotic resistance of many bacteria, the public health significance of the role of foods, such as cranberry juice cocktail, in preventing infections warrants further consideration. A lower number of infections means reduced use of antibiotics and lower potential risk of developing further bacterial antibiotic resistance." She continued, "Additional work that I co-authored, cited in the October 4, 2001 edition of The New England Journal of Medicine, suggests that an increasing number of new E. coli strains are resistant to the most common antibiotics used to treat UTIs, prompting physicians and researchers to look for alternatives."
The JAMA findings indicate that cranberry's well-documented anti-adhesion mechanism is effective against both the antibiotic-resistant and sensitive E. coli strains tested. Specifically, the researchers examined various E. coli isolates from the urine of women and men with UTIs. These isolates were introduced into urine samples collected from healthy subjects before and after drinking eight ounces of cranberry juice cocktail. The samples taken after the cranberry juice cocktail was consumed prevented 79 percent of antibiotic resistant bacteria from sticking to the urinary tract cells, while urine samples taken before cranberry juice cocktail was consumed failed to prevent adhesion. In total, the cranberry juice cocktail prevented 80 percent of all bacteria tested from sticking.
This study is also the first to look at duration of effect of cranberry in the urinary tract. Said Dr. Howell, "This research found that cranberry juice cocktail's beneficial effect may start within two hours and can last for up to 10 hours in the urine, which suggests that consuming a serving in the morning and one in the evening may provide more effective anti-adhesion protection than consuming one serving a day."
A common misconception is that cranberries help maintain urinary tract health by acidifying the urine, but research supports that the anti-adhesion, or anti-stick, property of the cranberry is the key to its urinary tract health benefit. Scientists believe that the proanthocyanidins, or condensed tannins, in cranberries prevent certain E. coli bacteria from sticking to the urinary tract and causing infection.
The National Center of Complementary and Alternative Medicine, a branch of the National Institutes of Health, recently approved funding to support further research on the role of cranberry, with one area of emphasis being the effect of cranberry in prevention of UTI, and as an adjunct to antibiotics in the treatment of UTI. Funding for antimicrobial resistance research has increased more than 75 percent, from $7.8 million in 1992 to approximately $13.8 million in 1998, indicating that national concern over resistant bacteria has increased dramatically.
Cranberry juice cocktail is a food, not a drug, nor should it be used in place of a drug. Anyone who suspects an infection should always consult a physician. Cranberry juice cocktail should not be used as a treatment for infection, but may be an effective part of a prevention routine.
This study was funded by Ocean Spray Cranberries, Inc.
Media Contact
Michele Hujber
EurekAlert!
All latest news from the category: Health and Medicine
This subject area encompasses research and studies in the field of human medicine.
Among the wide-ranging list of topics covered here are anesthesiology, anatomy, surgery, human genetics, hygiene and environmental medicine, internal medicine, neurology, pharmacology, physiology, urology and dental medicine.
Back to home
Newest articles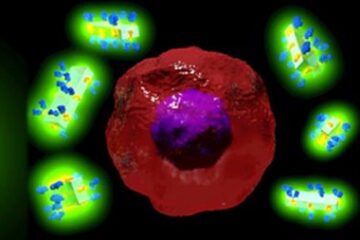 A world-first antibody-drug delivery system
It sounds like the stuff of science fiction: a man-made crystal that can be attached to antibodies and then supercharge them with potent drugs or imaging agents that can seek…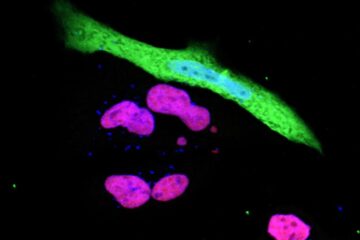 Revealed: How SARS-CoV-2 evades our immune system
Scientists at Hokkaido University and Texas A&M University have identified a key mechanism used by the SARS-CoV-2 virus to evade host immune systems. Researchers in Japan and the United States…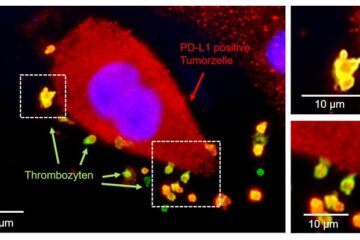 New approach developed to predict response of immunotherapies in lung cancer
New methodology at the University Hospital of Tübingen harnesses the function of platelets. At Tübingen University Hospital, a preclinical study led by Dr. Clemens Hinterleitner and Prof. Dr. Lars Zender,…