The Ocean Sampling Day, a Global Event for Sequencing the Oceans
On and around 21 June this year more than 160 marine sites worldwide will be the first to take one global snapshot of the microbial diversity and functions in surface ocean waters in a standardized way. All samples will be sent to Bremen, Germany for DNA extraction and sequencing to ensure maximum comparability, and the resulting data will be made public as soon as quality checks are finished.
Prof. Frank Oliver Glöckner will kick-start OSD in Monaco where he will sign the CIESM Charter on Access and Benefit Sharing, in presence of Professor Frédéric Briand, Director General of the Mediterranean Science Commission (CIESM). This Charter aims at maintaining and protecting the access to scientific knowledge to everyone while preventing abuses of the ocean global commons.
The signature of the CIESM Charter in the context of the Ocean Sampling Day is a unique opportunity for scientists to add their voices on this key issue, and demonstrate their support to the exploration of marine ecosystems by promoting the sustainable use of MGRs without penalizing potential biotechnological and economic developments.
Ocean Sampling Day is performed for the first time as a worldwide effort, coordinated jointly by Jacobs University in Bremen, Germany and University of Oxford, UK. It is launched under the umbrella of the EU funded Ocean of Tomorrow research project Micro B3 and will boost marine research and innovation opportunities.
With the advent of Next Generation Sequencing techniques (NGS) scientists worldwide have started to "Sequence the Oceans". In the recent past, scientists have been overwhelmed by the extremely large amount of data available through NGS. They tantalizingly point towards unknown organisms and species and many novel gene functions. Only through standardized methods for sampling, shipping, data transfer and extensive bioinformatics support, can valid information be generated. This approach is of key importance for predictions and comparisons of both known and unknown genes and their products for innovative ecological knowledge and potential biotechnological applications.
The novel Ocean Sampling Day (OSD) concept was designed within the EU-funded project Micro B3 to facilitate a global, coordinated, standardised campaign in marine data collection. Until now the downstream analysis methods used in this field did not always enable easy interpretation and comparisons. OSD pilot sampling activities (four held to date) have shown that this new approach is generating an exciting set of new, standardized and fully contextualized data from sampling to sequencing, analysis and annotation of gene functions.
A citizen science initiative called MyOSD allows citizens to participate and upload their own scientific measurements to support the sampling scientists. Through these two initiatives, scientists will create a common pool of data to be shared among the whole scientific marine research community and the public.
The Micro B3 coordinator, Prof. Dr. F. O. Glöckner from Jacobs University Bremen states:
'With more than 160 sampling sites worldwide, OSD has exceeded our wildest dreams. The resulting dataset marks the beginning of a new area of genome-enabled site-based marine research.' The OSD leader, Prof. Dr. Dawn Field from Univ. Oxford adds: 'OSD is the first simultaneous sampling of the world's oceans at a significant scale. As such, it is a historical event – and hopefully it's just the beginning and may continue in the future!' In the months after the OSD DNA from the marine microbial communities thriving in the world's oceans and populating our surface waters at the sampled sites will be sequenced and analysed. Sequence and environmental data, some of them captured with help from citizen scientists, will be integrated for these purposes through the Micro B3 Information System. All data, once validated and quality controlled, will become publicly available.
Intellectual Property Management
Because of unresolved intellectual property issues (IPR) – i.e. who owns the microbes and their genetic information as well as who obtains access to the resulting data, databases, genetic material and knowledge – a number of novel legal and policy recommendations have been developed and are now being tested. The aim during this worldwide OSD campaign is to obtain final proof-of-principle for their long-term applicability. The Micro B3 set of model agreements and data policy will enable better access and benefit sharing of the new standards, methods and knowledge generated to enhance better understanding of the marine environment and its potential for biotechnological applications.
BioArchiving across the Atlantic
An exciting collaboration established during the early days of the OSD campaign is with the Smithsonian Institution's famous Natural History Museum in Washington DC, USA. It has agreed to store and preserve backups of all OSD-derived marine genetic material at their brand-new BioArchiving facility. This will facilitate long-term access to this precious material, as well as advanced analyses in the future, which immensely increases the value of the project.
Contact for Micro B3 and OSD-related Press Enquiries:
Prof. Dr. Frank Oliver Glöckner, Coordinator of Micro B3
Jacobs University Bremen gGmbH & Max Planck Institute for Marine Microbiology Bremen
Campusring 1, 28759 Bremen
Telephone +49 42 1200 3167
Mobile: +49 172 8270 191
Email: f.gloeckner@jacobs-university.de
Available by e-mail at any time
Available on the telephone (Mobile) 16/17 June and 19 to 23 June
Kristina Logemann, M.A.
Communication Officer
Communications & Public Relations Jacobs University Bremen
Telephone: +49 421 200 4454
Email: k.logemann@jacobs-university.de
Contact for Micro B3-related Press Enquiries EU-wide:
Dr. Johanna Wesnigk
EMPA Bremen, Germany
Micro B3 Training and Dissemination Officer
Telephone: +49 421 50 79 20
Mobile: +49 170 755 7826
Email: j.wesnigk@empa-bremen.de
Notes for editors
Ocean Sampling Day, funded by the EU under grant agreement no 287589 as part of the Micro B3 project. It is coordinated by Jacobs University in Bremen, Germany and Oxford University in the UK. A full list of scientific partners can be found at http://www.microB3.eu/partners/scientific.
Funding Acknowledgement and Disclaimer
Micro B3 has received funding from the European Union's Seventh Framework Programme for research, technological development and demonstration (Joint Call OCEAN.2011‐2: Marine microbial diversity – new insights into marine ecosystems functioning and its biotechnological potential) under grant agreement no 287589. The Micro B3 project is solely responsible for this publication. It does not represent the opinion of the EU. The EU is not responsible for any use that might be made of data appearing herein.
Further Supporting Audio-Visual Material
Videos:
• Máire Geoghegan-Quinn, Member of the EC in charge of Research, Innovation and Science, and Maria Damanaki, Member of the EC in charge of Maritime Affairs and Fisheries, in a joint press conference presenting the an Action Plan for Innovation in the 'Blue Economy' to help use ocean resources sustainably and drive growth and jobs in Europe: http://ec.europa.eu/avservices/video/player.cfm?ref=I088957&videolang=INT&am…;
• Ocean Sampling Day teaser: http://youtu.be/FEw5AS1qo-o
• Ocean Sampling Day overview: http://youtu.be/N34Tpr68qHk
• Pilot Ocean Sampling Day impressions: https://www.youtube.com/watch?v=7QOWfogzeKs
• Tutorial for citizen scientists: http://youtu.be/1lhDdPbzuTs
• Video promoting OSD by NOAA http://youtu.be/7whot0vBTUQ
Photos/Pictures/Logos:
• https://zarafa.mpi-bremen.de/owncloud/public.php?service=files&t=ed471e7d212…
Further material:
• A map of all stations participating in the OSD: https://mb3is.megx.net/osd-registry/list
• Background on OSD: http://www.microb3.eu/osd or http://www.oceansamplingday.org
• Background on Citizen Science MyOSD: http://www.microb3.eu/myosd
A list of Principal OSD site Investigators (PI) and Public Relations Officers (PRO) with telephone numbers who are willing to give interviews before, during or after the sampling event is available upon request from info@empa-bremen.de.
Contact/Twitter/Facebook
Contact the whole Ocean Sampling Day team via osd-contact@microb3.eu.
We will post lots of photos on Facebook: https://www.facebook.com/microb3osd
We will be very active on Twitter: https://twitter.com/Micro_B3
Follow the Ocean Sampling Day events on Twitter by searching for #OSD2014
Media Contact
Kristina Logemann
idw - Informationsdienst Wissenschaft
Alle Nachrichten aus der Kategorie: Ecology, The Environment and Conservation
This complex theme deals primarily with interactions between organisms and the environmental factors that impact them, but to a greater extent between individual inanimate environmental factors.
innovations-report offers informative reports and articles on topics such as climate protection, landscape conservation, ecological systems, wildlife and nature parks and ecosystem efficiency and balance.
Zurück zur Startseite
Neueste Beiträge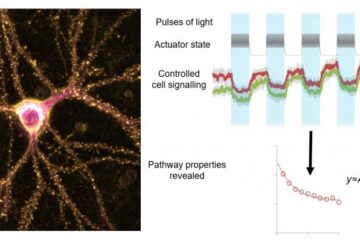 Simplified method to modify disease signaling with light
Most diseases are caused by aberrant cell signaling processes and basic research in cell signaling is needed to identify targets for future therapeutic approaches, especially in cases where no cures…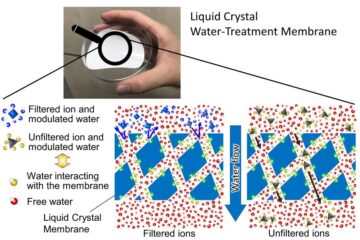 Highly selective membranes
Researchers discover how water can affect its own filtration. Membranes with microscopic pores are useful for water filtration. The effect of pore size on water filtration is well-understood, as is…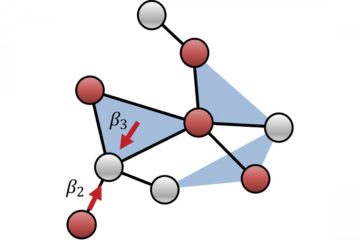 Interactions within larger social groups can cause tipping points in contagion flow
The distribution of group interactions in a social network affects the critical point at which explosive jumps in opinion, popularity, or disease spread occur. Contagion processes, such as opinion formation…