Research Into Mercury Contamination in Adirondacks
Mercury is a toxic trace metal and its presence in the environment has been linked to human illness and ecological damage.
A 1997 Congressional report, which provided a quantitative human health risk assessment of mercury, estimated that between one and three percent of women of childbearing age in the United States eat sufficient amounts of fish for their fetuses to be at risk from mercury exposure.
"Over the last two decades, industrial activities have resulted in substantial emissions of mercury into the atmosphere," said Thomas Holsen, professor of civil and environmental engineering at Clarkson University. "The long-distance transport of these emissions appears to have caused widespread contamination of aquatic environments, and dangerously high levels of mercury in biota. But the link between atmospheric deposition of mercury and contamination of aquatic plant life is, as of now, not well understood."
Improving our understanding of the transport, fate and bioavailability of mercury in atmospheric, terrestrial and aquatic environments is the goal of a multiuniversity research project that brings together scientists from Clarkson University; Syracuse University; Rutgers University; and the University of Massachusetts, Lowell.
The research team is conducting the $2 million, National Science Foundation-funded study over the next four years in Clarkson's own backyard: the Adirondack region of New York, an acid-sensitive forested area with high concentrations of mercury in fish relative to other lake districts in eastern North America.
In addition to Holsen, Clarkson researchers include Stefan Grimberg, professor of civil and environmental engineering, and Michael Twiss, professor of biology.
"We know that mercury enters an area primarily as atmospheric deposition," explained Twiss, "and that once the mercury is carried to the soil or lakes by the hydrologic cycle, it can enter into anoxic (oxygen-poor) environments where it is transformed into methyl mercury by the action of microbes. The methyl mercury form is very toxic and lipohilic (fat loving) so that it accumulates in organisms and can magnify up the food chain."
Existing research supports the scientists' hypothesis that the forest canopy strongly affects the magnitude and pathways of mercury deposition to forest eco-systems. Although mobilization and transport of mercury in forests seems to be closely coupled with organic carbon dynamics, little is known of the residence time and ultimate fate of mercury in terrestrial environments.
"While microbiological transformations clearly control the accumulation of mercury in aquatic biota, interconnections with major element cycles, including sulfur and carbon, and variable redox (reduction-oxidation) conditions make it difficult to develop predictive relationships," said Holsen. "Our research is an important step to developing a quantitative understanding of the inputs and pathways of atmospheric mercury deposition, the factors regulating the transport and transformation of mercury as it cycles through the terrestrial environment and the bioavailability of mercury in downstream aquatic ecosystems."
Holsen and Grimberg will conduct field plot studies at Huntington Forest and laboratory studies on soil binding and microbial controls on methylation/demethylation. Holsen will also work with Twiss and Syracuse University researchers on regional field studies of mercury deposition, accumulation in soil, and presence in water and biota of lakes.
All latest news from the category: Ecology, The Environment and Conservation
This complex theme deals primarily with interactions between organisms and the environmental factors that impact them, but to a greater extent between individual inanimate environmental factors.
innovations-report offers informative reports and articles on topics such as climate protection, landscape conservation, ecological systems, wildlife and nature parks and ecosystem efficiency and balance.
Back to home
Newest articles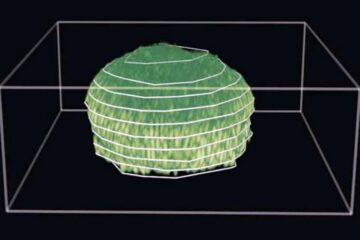 Growing biofilms actively alter host environment
The findings may offer insight into disease growth and the mechanics of antibiotic resistance. Dental plaque, gut bacteria and the slippery sheen on river rocks are all examples of biofilms,…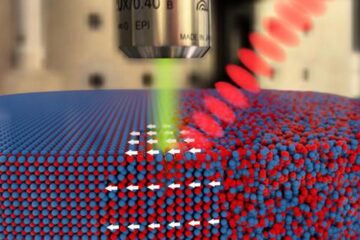 Magnetization by laser pulse
Research team identifies new details of a promising phenomenon. To magnetize an iron nail, one simply has to stroke its surface several times with a bar magnet. Yet, there is…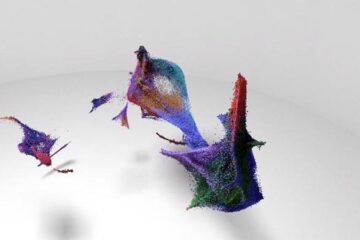 Turn cells into recording devices to unlock secrets of disease
Seattle Hub for Synthetic Biology launched by Allen Institute, Chan Zuckerberg Initiative, and the University of Washington will turn cells into recording devices to unlock secrets of disease. First-of-its-kind research…