Global analysis finds a large portion of the earth is still wilderness
Five areas, including North America's deserts, top conservation priorities
According to the most comprehensive global analysis of its kind ever conducted, wilderness still covers a large portion of the Earth's land surface and contains only a tiny percentage of the world's population but, surprisingly, only five wilderness areas hold globally significant levels of biodiversity. More than 200 international scientists contributed to the analysis, which is featured in this week's online edition of Proceedings of the National Academy of Sciences. The study will appear in the September 2nd print edition.
The 24 wilderness areas identified by the analysis represent 44 percent of the Earth's land surface, but are occupied by just 3 percent of the world's population. Five of the wilderness areas fall, at least in part, within the United States, with the North American Desert complex (including northern Mexico) being one of just five "high biodiversity wilderness areas" globally that are high priorities for conservation attention. Only 7 percent of the wilderness areas enjoy any form of protection. Meanwhile, they face threats such as destructive agricultural practices, unsustainable hunting, invasive species, and resource extraction activities like industrial-scale logging and mining.
"Sixteen of the wilderness areas have roughly equal to or less than one person per square kilometer, and a human population of only 43 million, representing an area equivalent to the six largest countries on Earth combined, but with the human population of only three big cities," said lead author Russell Mittermeier, President of Conservation International. "The good news is that we still have these large tracts of land largely intact and uninhabited, but they are increasingly under threat" he warned.
Only five wilderness areas are considered "high-biodiversity wilderness areas" because they contain at least 1,500 endemic vascular plant species, the same criterion used for defining 'biodiversity hotspots.' These five areas are Amazonia, the Congo Forests of Central Africa, New Guinea, the Miombo-Mopane Woodlands and Savannas of Southern Africa, and the North American Deserts complex of the southwestern United States and northern Mexico. Between them, these five wilderness areas contain more than 17 percent of all plants and 8 percent of vertebrates in just over 6 percent of Earth's land surface.
"As striking as these wilderness numbers are, they underscore more than ever the critical importance of protecting the biodiversity hotspots, areas which represent only 1.4 percent of the Earth's land area but which contain 44 percent of all vascular plants and 35 percent of all mammals, birds, reptiles and amphibians as endemics, meaning they are found nowhere else," said Mittermeier.
"By targeting the 25 biodiversity hotspots plus the five high-biodiversity wilderness areas, we could save a vastly disproportionate number of the world's species," added Thomas Brooks, Senior Director for CI's Conservation Synthesis Program. "The conservation community would be wise to allocate their scarce resources accordingly."
The wilderness areas are also critical for the survival of many of the world's remaining indigenous groups, who traditionally live at low densities over extensive areas, but have been driven to cultural extinction by the pace of development over much of the planet.
"The high-biodiversity wilderness areas are major storehouses of biological diversity but, just as importantly, they provide critical ecosystem services to the planet," said co-author Gustavo Fonseca, Conservation International's Executive Vice President of Programs and Science. "That means they regulate clean water for the planet, reduce the effects of global warming, encourage pollination and wildlife migration–and, of course, have enormous recreational, aesthetic and spiritual value to people."
The 24 wilderness areas analyzed in the PNAS paper, along with several others, were profiled in a book published earlier this year, Wilderness: Earth's Last Wild Places. The analyses were primarily conducted by the Center for the Applied Biodiversity Science (CABS) at Conservation International (CI) with support from the Global Conservation Fund and the Mexican company CEMEX, in collaboration with the Mexican non-governmental organization Agrupación Sierra Madre.
Areas qualifying as "wilderness" have 70 percent or more of their original vegetation intact, cover at least 10,000 square kilometers (3,861 square miles) and contain fewer than five people per square kilometer.
###
About the Authors:
Dr. Russell Mittermeier, a world-renowned primatologist, is the president of Consevation International. Cristina Goettsch Mittermeier is a marine biologist and professional photographer. Dr. Gustavo Fonseca is Conservation International's Executive Vice President of Programs and Science and Executive Director of the Center for Applied Biodiversity Science at CI. Dr. Thomas Brooks is Senior Director of CI's Conservation Synthesis Department. John Pilgrim is a Biodiversity Analyst for the Global Conservation Fund at CI, and William Konstant is Director of Special Programs in the President's Office at CI. Cyril Kormos is Vice President for Policy with the WILD Foundation.
Conservation International (CI) applies innovations in science, economics, policy and community participation to protect the Earth's richest regions of plant and animal diversity in the hotspots, major tropical wilderness areas and key marine ecosystems. With headquarters in Washington, D.C., CI works in more than 30 countries on four continents. For more information about CI's programs, visit http://www.conservation.org
Media Contact
Brad Phillips
EurekAlert!
Alle Nachrichten aus der Kategorie: Ecology, The Environment and Conservation
This complex theme deals primarily with interactions between organisms and the environmental factors that impact them, but to a greater extent between individual inanimate environmental factors.
innovations-report offers informative reports and articles on topics such as climate protection, landscape conservation, ecological systems, wildlife and nature parks and ecosystem efficiency and balance.
Zurück zur Startseite
Neueste Beiträge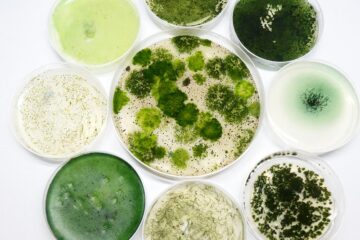 Cyanobacteria: Small Candidates …
… as Great Hopes for Medicine and Biotechnology In the coming years, scientists at the Chair of Technical Biochemistry at TU Dresden will work on the genomic investigation of previously…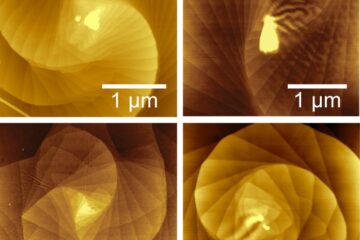 Do the twist: Making two-dimensional quantum materials using curved surfaces
Scientists at the University of Wisconsin-Madison have discovered a way to control the growth of twisting, microscopic spirals of materials just one atom thick. The continuously twisting stacks of two-dimensional…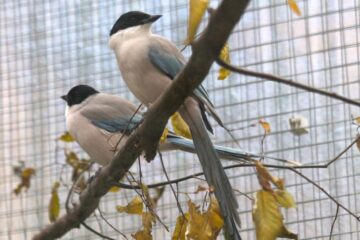 Big-hearted corvids
Social life as a driving factor of birds' generosity. Ravens, crows, magpies and their relatives are known for their exceptional intelligence, which allows them to solve complex problems, use tools…