U.S. and Australia allies against marine invasion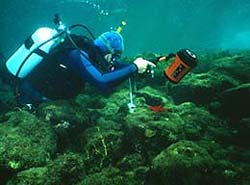 Thirty three marine species are poised to invade Australian waters, and could seriously alter the balance of marine life or even pose a risk to human health if they reach our coasts.
In an international response to the threat, researchers from CSIRO and the Smithsonian Environmental Research Center, Maryland, have joined forces to develop a rapid response strategy to combat invasion.
CSIRO risk assessment scientists have identified the most damaging marine species from around the world, including fish, molluscs, and microscopic toxic dinoflagellates.
"We looked at the invasion history, the distribution and the environmental impacts of more than 1300 species," says Dr Keith Hayes.
"So far, we've found 33 which meet our bio-invasion hazard-assessment criteria," he says. "There's another 40 species which we're looking at very closely.
"This is a priority list because these creatures could easily arrive in Australia in ballast water or hull fouling and are likely to cause significant environmental and economic harm if they survive and become established," he says.
Dr Hayes says that each of the 33 species on the list have one or more unwelcome characteristics: they may be prolific and energetic and able to force out native species; they my be voracious predators; they may be able to cause toxic algal blooms; they may affect the health of fish or other aquaculture species; or they may affect environmental processes.
The most immediate threats come from two species of mussel, the ivory barnacle, the Japanese shore crab, and a red seaweed.
Dr Hayes says that the list of 33 is in addition to 24 species including the Northern Pacific seastar and the European green crab, which are now well established in Australian waters.
"Thousands of marine species are in motion around the world each day in the ballast water of ships," says CSIRO's Dr Nic Bax. "Many thousands more are fouling the hulls of commercial and recreational vessels plying international waters. Still more are being transported as part of the seafood and aquarium trade."
Dr Bax, and the Smithsonian's Dr Greg Ruiz are outlining the National Introduced Marine Pest Information System (NIMPIS) in Hobart today (Monday).
"Marine scientists in Australia and the US recognised that we have a serious economic and environmental issue on our hands, and that ready access to comprehensive information on marine invaders is a primary tool for national and regional marine managers.
"NIMPIS has been developed over the last four years by scientists at CSIRO's Centre for Research on Introduced Marine Pests (CRIMP). It currently contains information on the identification, biology, distribution and management of over 80 known introduced species in Australian waters," says Dr Bax.
A complementary system (NEMESIS) has been developed by the Smithsonian Environmental Research Centre with key information on marine introductions throughout the United States, The twin systems have a common database structure, which allows information sharing between researchers in the two continents, a first step towards a broader international network of databases.
The marine invaders project has been funded by the Commonwealth Government's Natural Heritage Trust.
Alle Nachrichten aus der Kategorie: Ecology, The Environment and Conservation
This complex theme deals primarily with interactions between organisms and the environmental factors that impact them, but to a greater extent between individual inanimate environmental factors.
innovations-report offers informative reports and articles on topics such as climate protection, landscape conservation, ecological systems, wildlife and nature parks and ecosystem efficiency and balance.
Zurück zur Startseite
Neueste Beiträge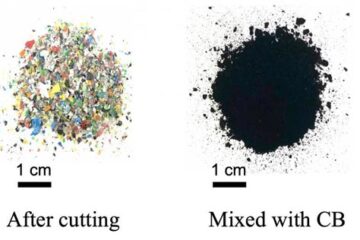 Flash graphene rocks strategy for plastic waste
Rice University lab detours potential environmental hazard into useful material. Plastic waste comes back in black as pristine graphene, thanks to ACDC. That's what Rice University scientists call the process…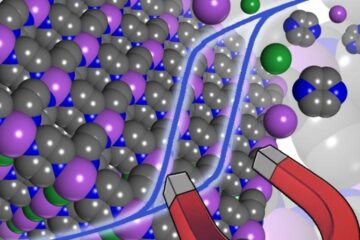 Towards next-generation molecule-based magnets
Magnets are to be found everywhere in our daily lives, whether in satellites, telephones or on fridge doors. However, they are made up of heavy inorganic materials whose component elements…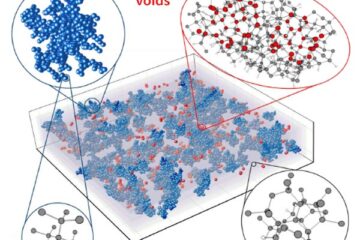 Order in the disorder …
… density fluctuations in amorphous silicon discovered Silicon does not have to be crystalline, but can also be produced as an amorphous thin film. In such amorphous films, the atomic…