PEOPLE project: Population Exposure to Air Pollutants in Europe
Project Synopsis:
The PEOPLE project involves the monitoring of ambient outdoor and indoor levels of air pollutants as well as measuring population exposure in European capitals. With the selection of benzene as a first pollutant to be measured, EC directive 2000/69/EC is also supported. Benzene is a carcinogenic pollutant to which exposure is associated with the risk of the development of leukaemia.
Brussels and Lisbon have been selected as the first cities for the PEOPLE project during the autumn of 2002. The PEOPLE project design is seen as a pilot project that may be extended to other cities in the future and also to other pollutants of relevance to long term exposure to air pollutants. Currently the following cities have expressed their interest to be associated in the project: Brussels, Bucharest, Budapest, Dublin, Helsinki, Krakow, Lisbon, Ljubljana, Madrid, Paris, and Rome. Diffusive sampling will be used to monitor personal exposure and environmental pollution levels. Each citizen selected to participate (maximum of 200 in each city) will be provided with a simple measurement device, and requested to expose the samplers to ambient air for 12 hours on their body during a well-specified day of the week. Other measurements for the project will be made by local authority project partners. All these measurements will be possible thanks to the use of a new diffusive sampler that enables benzene measurements to be taken over short periods of time.
Project Design:
The PEOPLE project is designed to be flexible while meeting certain core project objectives. The flexible design reflects the divergent nature of the European cities that will participate in the project.
The PEOPLE project has two main avenues of research associated with it's assessment of population exposure to air pollutants. The first avenue of research is concerned with personal exposure to air pollution. Citizens from participating cities will be invited to fill out a screening questionnaire to determine if they will be suitable as a volunteer for the study. The questionnaire is designed to determine how long and by what means people travel to work. Then citizens will be selected to represent differing groups of transport, for example those that travel using personal car or those that travel using public transport or those that travel on foot or by bike. A small group of about thirty citizens will represent each travelling group. The results from these groups will be compared to both a control group that consists of people who work or stay at home and a smoking group of people. The study aims to get data for pollution levels that are represents typical behaviour for people who live in cities. The focus of the project is toward the two most visible sources of pollution: transportation and smoking. However in isolation these results would not be as useful as when considered along with the second avenue of research which is concerned with monitoring of city environments. Since legislation sets standards for acceptable levels of air pollution in outdoor air it is important to make such measurements as well. This will be achieved by producing a contour map of the background city wide pollution levels as well as by monitoring at places we inhabit (e.g. domestic indoor) or visit (e.g. shops). The contour map will represent the well-mixed ambient air to which legislative limits apply whereas the other monitoring will take place across a wide range of locations directly associated with pollution emission sources.
Comparison of data from the two avenues of research will help define if personal exposure is significantly different from environmental data, in particular that used to define compliance with air quality directives. To enable this comparison each volunteer will complete a Micro Environment Activity Diary. This diary indicates both the locations that a persons visits during their working day but also transport modes used to get to and from work.
Project Objectives:
The project is designed to meet a number of objectives.
The creation of a contour map across the selected city should help identify sectors of the city that are the most polluted and may help with improving the design of current or future monitoring networks. Contour maps were applied successfully within the MACBETH and RESOLUTION projects funded by the European Commission. This type of data is also useful for urban dispersion modelling and city planning strategies.
The study measures benzene levels across a wide range of situations; for monitoring personal exposure the project assesses commuters exposed to transport emissions as well as those that stay at home unaffected directly by traffic; for monitoring of environments the project assesses busy road junctions as well as quiet parks. While monitoring this range of personal exposure, including smokers, and environments, including bars and schools, better knowledge of the impact of outdoor and indoor emission sources on human exposure to benzene levels will be gained.
This data from the project will support the risk assessment of air pollution for urban populations in Europe. The data will also be used to help validate population exposure models. This will be achieved by assessing both individual behaviour on the sampling day and also by extrapolation of the data from the volunteers to the sample of people that responded to the screening questionnaire to the city population itself. In turn this assessment will aid the continuing drive to effectively protect citizens from harmful air pollution levels. The health impacts of air pollution continue to be of importance for policy decisions.
The project provides valuable information for the levels of pollution exposure. This is the type of data is an important for scientists who assess the health impact of air pollution. European scientists are currently setting-up a European Information System on Air Pollution and Health (APHEIS) while a review of the health effects of air pollutants for the definition of air quality standards (AIRNET) is also undertaken. While citizens are more aware today than in the past with respect to environmental issues it is of continuing importance to continue the process of education. This project aims at a high level of inclusion for citizens. Both in terms of actually taking part on the project as volunteers but also by the media reporting the results in a fashion that is most accessible. Citizens from a given city are much more likely to pay attention if the data reported is from their streets. When their exposure is linked to the how they or others interact with their environment then an important link can be established. Raising the awareness of citizens with regard to air quality in general, and in particular to the impact of personal behaviour (mode of living, mode of transport, smoking habit) is a high priority for this project.
Since different cities will be assessed an indicative comparative assessment of the air pollution by benzene in various European capitals will be made as more data is collected. Differences may be caused as a function of local conditions (e.g. climatic and meteorological conditions), emission sources, population behaviour or by air quality management policies. In this frame assessment of the impact of air quality policies (air quality and emission directives), local abatement measures and personal behaviour on exposure levels to benzene may be possible.
Media Contact
Fabio Fabbi
EU Commission
All latest news from the category: Ecology, The Environment and Conservation
This complex theme deals primarily with interactions between organisms and the environmental factors that impact them, but to a greater extent between individual inanimate environmental factors.
innovations-report offers informative reports and articles on topics such as climate protection, landscape conservation, ecological systems, wildlife and nature parks and ecosystem efficiency and balance.
Back to home
Newest articles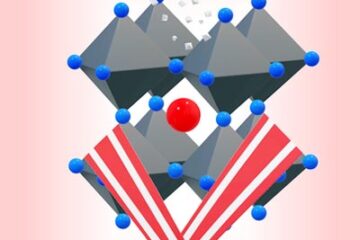 Perovskite solar cells soar to new heights
Metal halide perovskites have been under intense investigation over the last decade, due to the remarkable rise in their performance in optoelectronic devices such as solar cells or light-emitting diodes….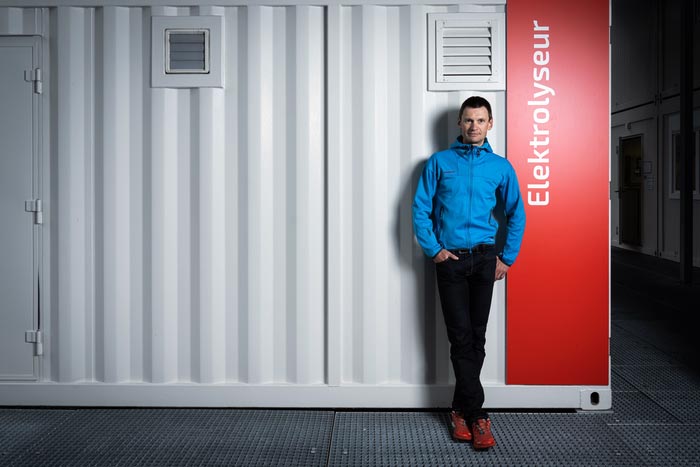 Blue hydrogen can help protect the climate
An international group of researchers led by the Paul Scherrer Institute and the Heriot-Watt University has carried out in-depth analyses of the climate impact of blue hydrogen. This is produced…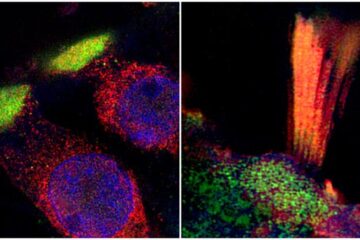 Genes associated with hearing loss visualised in new study
Researchers from Uppsala University have been able to document and visualise hearing loss-associated genes in the human inner ear, in a unique collaboration study between otosurgeons and geneticists. The findings…