Midwestern ethanol plants use much less water than western plants
Ethanol production in Minnesota and Iowa uses far less water overall than similar processes in states where water is less plentiful, a new University of Minnesota study shows.
The study, which will be published in the April 15 edition of the journal Environmental Science and Technology, is the first to compare water use in corn-ethanol production on a state-by-state basis. The authors used agricultural and geologic data from 2006-2008 to develop a ratio showing how much irrigated water was used to grow and harvest the corn and to process it at ethanol plants.
Among the major ethanol-producing states, Iowa uses the least water, with about six gallons of water used for each gallon of ethanol. Minnesota, which in 2007 produced roughly a third as much ethanol as Iowa, uses about 19 gallons of water per ethanol gallon.
States where irrigation is needed to grow corn fared far worse than those where almost no corn is irrigated. California, which produces only a tiny fraction of the nation's ethanol but irrigates most of its corn, is the largest water consumer, at about 2,100 gallons of water per gallon of ethanol. South Dakota, with total production roughly equal to Minnesota's, uses about 96 gallons of water to produce one gallon of ethanol.
Water usage could be an important factor in policy decisions about where ethanol plants are built. The study "highlights the need to strategically promote ethanol development in states with lower irrigation rates and less groundwater use," the authors say. All the states with high water usage ratios are classified by the federal government as likely to experience water shortages in coming years.
"Both energy security and water security are too important; improvement of one of them should not be made at the expense of another," said Sangwon Suh, an assistant professor in the university's department of bioproducts and biosystems engineering and the study's lead author. "Understanding the dependence of biofuel on water and its spatial disparity will be critical in implementing the biofuel policy in the United States."
The study was funded in part by the U.S. Department of Energy and by the Legislative Citizens Commission on Minnesota Resources.
Media Contact
Patty Mattern
EurekAlert!
Alle Nachrichten aus der Kategorie: Ecology, The Environment and Conservation
This complex theme deals primarily with interactions between organisms and the environmental factors that impact them, but to a greater extent between individual inanimate environmental factors.
innovations-report offers informative reports and articles on topics such as climate protection, landscape conservation, ecological systems, wildlife and nature parks and ecosystem efficiency and balance.
Zurück zur Startseite
Neueste Beiträge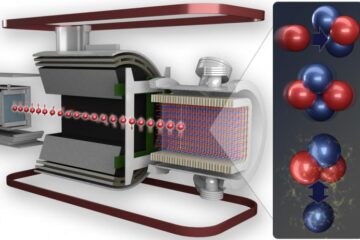 Scientists achieve higher precision weak force measurement between protons, neutrons
Through a one-of-a-kind experiment at the Department of Energy's Oak Ridge National Laboratory, nuclear physicists have precisely measured the weak interaction between protons and neutrons. The result quantifies the weak…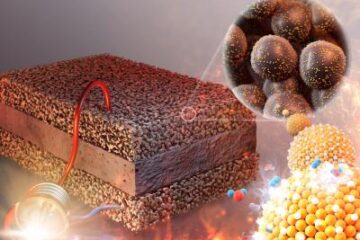 High-performance single-atom catalysts for high-temperature fuel cells
Individual Pt atoms participate in catalytic reaction to faciitate the electrode process by up to 10 times. Single-atom Pt catalysts are stable at 700 degrees Celsius and expected to stimulate…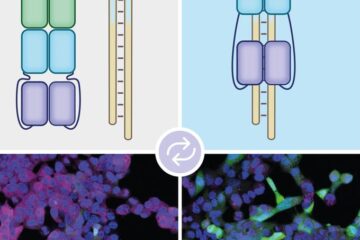 New method allows precise gene control by light
A novel optical switch makes it possible to precisely control the lifespan of genetic "copies". These are used by the cell as building instructions for the production of proteins. The…