Rising mountains, cooling oceans prompted spread of invasive species 450 million years ago
The study, published recently in the journal PLOS ONE, took a closer look at a dramatic ecological shift captured in the fossil record during the Ordovician period. Ohio University scientists argue that major geological developments triggered evolutionary changes in the ancient seas, which were dominated by organisms such as brachiopods, corals, trilobites and crinoids.
During this period, North America was part of an ancient continent called Laurentia that sat near the equator and had a tropical climate. Shifting of the Earth's tectonic plates gave rise to the Taconic Mountains, which were forerunners of the Appalachian Mountains. The geological shift left a depression behind the mountain range, flooding the area with cool water from the surrounding deep ocean.
Scientists knew that there was a massive influx of invasive species into this ocean basin during this time period, but didn't know where the invaders came from or how they got a foothold in the ecosystem, said Alycia Stigall, an Ohio University associate professor of geological sciences who co-authored the paper with former Ohio University graduate student David Wright, now a doctoral student at Ohio State University.
"The rocks of this time record a major oceanographic shift, pulse of mountain building and a change in evolutionary dynamics coincident with each other," Stigall said. "We are interested in examining the interactions between these factors."
Using the fossils of 53 species of brachiopods that dominated the Laurentian ecosystem, Stigall and Wright created several phylogenies, or trees of reconstructed evolutionary relationships, to examine how individual speciation events occurred.
The invaders that proliferated during this time period were species within the groups of animals that inhabited Laurentia, Stigall explained. Within the brachiopods, corals and cephalopods, for example, some species are invasive and some are not.
As the geological changes slowly played out over the course of a million years, two patterns of survival emerged, the scientists report.
During the early stage of mountain building and ocean cooling, the native organisms became geographically divided, slowly evolving into different species suited for these niche habitats. This process, called vicariance, is the typical method by which new species originate on Earth, Stigall said.
As the geological changes progressed, however, species from other regions of the continent began to directly invade habitats, a process called dispersal. Although biodiversity may initially increase, this process decreases biodiversity in the long term, Stigall explained, because it allows a few aggressive species to populate many sites quickly, dominating those ecosystems.
This is the second time that Stigall and her team have found this pattern of speciation in the geological record. A study published in 2010 on the invasive species that prompted a mass extinction during the Devonian period about 375 million years ago also discovered a shift from vicariance to dispersal that contributed to a decline in biodiversity, Stigall noted.
It's a pattern that's happening during our modern biodiversity crisis as well, she said.
"Only one out of 10 invaders truly become invasive species. Understanding the process can help determine where to put conservation resources," she said.
The study was funded by a National Science Foundation grant awarded to Stigall, as well as support from the Yale Peabody Museum, Cincinnati Dry Dredgers and Ohio University's Department of Geological Sciences and Ohio Center for Ecology and Evolutionary Studies to Wright.
The PLOS ONE paper is available online: http://www.plosone.org/article/info%3Adoi%2F10.1371%2Fjournal.pone.0068353.
Contacts:
Alycia Stigall
(740) 593-0393
stigall@ohio.edu
Director of Research Communications Andrea Gibson
(740) 597-2166
gibsona@ohio.edu
Media Contact
Andrea Gibson
EurekAlert!
All latest news from the category: Earth Sciences
Earth Sciences (also referred to as Geosciences), which deals with basic issues surrounding our planet, plays a vital role in the area of energy and raw materials supply.
Earth Sciences comprises subjects such as geology, geography, geological informatics, paleontology, mineralogy, petrography, crystallography, geophysics, geodesy, glaciology, cartography, photogrammetry, meteorology and seismology, early-warning systems, earthquake research and polar research.
Back to home
Newest articles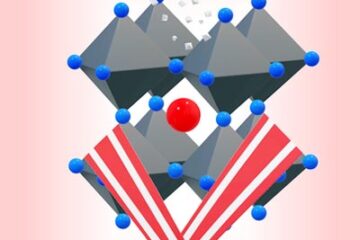 Perovskite solar cells soar to new heights
Metal halide perovskites have been under intense investigation over the last decade, due to the remarkable rise in their performance in optoelectronic devices such as solar cells or light-emitting diodes….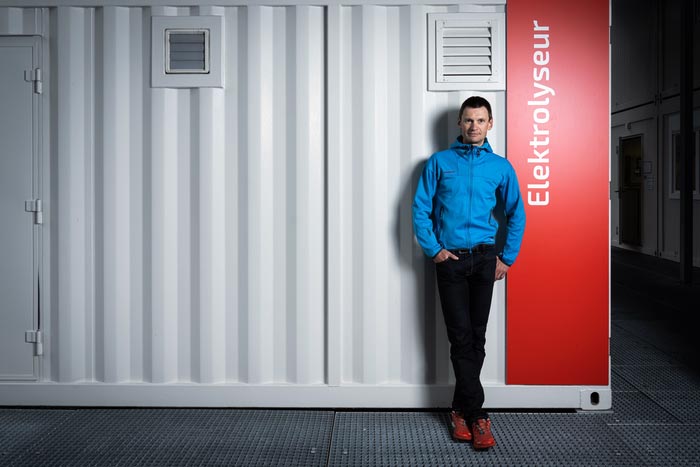 Blue hydrogen can help protect the climate
An international group of researchers led by the Paul Scherrer Institute and the Heriot-Watt University has carried out in-depth analyses of the climate impact of blue hydrogen. This is produced…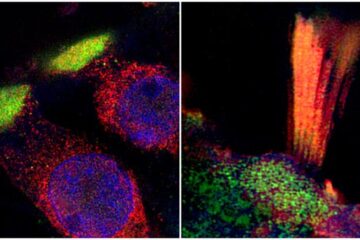 Genes associated with hearing loss visualised in new study
Researchers from Uppsala University have been able to document and visualise hearing loss-associated genes in the human inner ear, in a unique collaboration study between otosurgeons and geneticists. The findings…