European Science and Research Commissioner in Cape Town for Global Earth Observation Summit
This Summit will review progress on the implementation of the 10-year plan to create a Global Earth Observation System of Systems (GEOSS), agreed at the GEO summit held in Brussels in February 2005.
GEOSS will give policy-makers and the scientific community comprehensive and timely observation data about the Earth's physical, chemical and biological systems, which will help tackle many of today's challenges, such as the depletion of natural resources, the emergence of new diseases, climate change, the impact of migration and the loss of biodiversity. While in Cape Town, the Commissioner will celebrate with his South African counterpart 10 years of scientific co-operation between the EU and South Africa, talk to South African industrialists about the role of innovation in economic growth and visit two research centres, including the headquarters of the European and Developing Countries Clinical Trial Partnership.
"There are many areas of our future development where we will achieve much better results working together at international level than operating individually. Global Earth Observation is a prime example of this. We can work together to use science and technology to improve our decision-making on issues directly linked to the well-being of our planet and its people. I'm also pleased to be here in Cape Town celebrating 10 years of very successful scientific co-operation between the EU and South Africa."
More than 70 national governments and 50 international organisations are taking part in the Global Earth Observation Summit in Cape Town, to review progress and agree on future developments of GEOSS. The GEO summit is co-chaired by the European Commission, South Africa, US and China. GEOSS will link together many thousands of scientific observation instruments that are currently operating in isolation.
These include: floating buoys for monitoring ocean currents, temperature and salinity; land stations to record air quality and rainwater; sonar and radar systems that estimate bird and fish populations; and environmental satellites scanning the Earth from space. The 10-year plan envisages defining common technical standards, ensuring that data is inter-operable and building appropriate capacity within organisations. The European Commission supports this process through its Research Framework Programmes, the Global Monitoring for Environment and Security initiative and the African Monitoring of Environment for Sustainable Development programme. The infrastructure for Spatial Information in Europe directive promotes common spatial data and services in Europe, which can contribute to the definition of international standards.
While in Cape Town, Commissioner Potocnik will celebrate 10 years of successful scientific co-operation between South Africa and the European Union. This co-operation is thriving, with South Africa one of the top international participants in the Research Framework Programme (FP6). South African researchers took part in 117 international research projects, ranking it fourth, behind the United States of America, The People's Republic of China and the Russian Federation, in terms of successful FP6 participation by non-EU countries. The main areas of co-operation were Biotechnology and Genomics for Health, Food Safety and Quality, Global Change and Ecosystems, as well as Nanotechnology, Materials and Production. Both sides are looking to build on this positive experience for the current Framework Programme (FP7). He will meet with South African industrialists to discuss the role of innovation in economic development and the efforts being made in South Africa and the EU in this direction.
The Commissioner will also visit the International Centre for Genetic Engineering and Biotechnology at the University of Cape Town, and South Africa's Medical Research Council, which hosts the headquarters of the European and Developing Countries Clinical Trial Partnership (EDCTP), a joint effort of scientists from Europe and developing countries to undertake clinical trials for new developments in treating malaria, tuberculosis and HIV/AIDS.
Media Contact
Patrick Vittet-Philippe
alfa
All latest news from the category: Earth Sciences
Earth Sciences (also referred to as Geosciences), which deals with basic issues surrounding our planet, plays a vital role in the area of energy and raw materials supply.
Earth Sciences comprises subjects such as geology, geography, geological informatics, paleontology, mineralogy, petrography, crystallography, geophysics, geodesy, glaciology, cartography, photogrammetry, meteorology and seismology, early-warning systems, earthquake research and polar research.
Back to home
Newest articles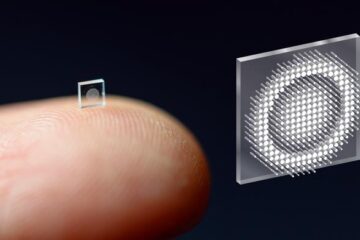 Researchers shrink camera to the size of a salt grain
Micro-sized cameras have great potential to spot problems in the human body and enable sensing for super-small robots, but past approaches captured fuzzy, distorted images with limited fields of view….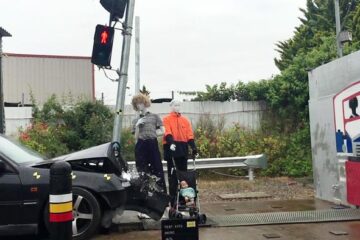 World-first product will be a lifesaving traffic stopper
Game-changing technology to design traffic lights that absorb kinetic energy, stopping them from crumpling when hit by a vehicle, will prevent thousands of fatalities and injuries each year and make…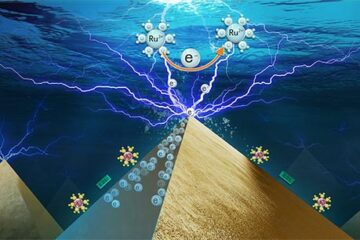 Scientists capture electron transfer image in electrocatalysis process
The involvement between electron transfer (ET) and catalytic reaction at electrocatalyst surface makes electrochemical process challenging to understand and control. How to experimentally determine ET process occurring at nanoscale is…