Spanish scientists point at climate changes as the cause of the Neanderthal extinction in the Iberian Peninsula
Together with other scientists from the Gibraltar Museum, Stanford University and the Japan Marine Science & Technology Center (JAMSTEC), the Spanish scientists published in the scientific journal Quaternary Science Reviews an innovative work representing a considerable step forward in the knowledge of human ancestral history.
The results of this multidisciplinary research are an important contribution to the understanding of the Neanderthal extinction and the colonisation of the European continent by Homo Sapiens.
During the last Ice Age, the Iberian Peninsula was a refuge for Neanderthals, who had survived in local pockets during previous Ice Ages, bouncing back to Europe when weather conditions improved.
Climate reconstructions
The study is based upon climate reconstructions elaborated from marine records and using the experience of Spanish and international research groups on Western Mediterranean paleoceanography. The conclusions point out that Neanderthal populations did suffer fluctuations related to climate changes before the first Homo Sapiens arrived in the Iberian Peninsula. Cold, arid and highly variable climate was the least favourable weather for Neanderthals and 24,000 years ago they had to face the worst weather conditions in the last 250,000 years.
The most important about these data is that they differ from the current scientific paradigm which makes Homo Sapiens responsible for the Neanderthal extinction. This work is a contribution to a new scientific current – leaded by Dr. Clive Finlayson, from the Gibraltar Museum – according to which Neanderthal isolation and, possibly, extinction were due to environmental factors.
These studies on climate variability are part of the work of the group RNM 179, funded by the excellence project RNM 0432 of the Andalusian Regional Government's Department for Innovation, Science and Business and by the MARCAL project of the Spanish Ministry of Education and Science, both linked to the Andalusian Environment Centre (CEAMA – Centro Andaluz de Medio Ambiente).
Alle Nachrichten aus der Kategorie: Earth Sciences
Earth Sciences (also referred to as Geosciences), which deals with basic issues surrounding our planet, plays a vital role in the area of energy and raw materials supply.
Earth Sciences comprises subjects such as geology, geography, geological informatics, paleontology, mineralogy, petrography, crystallography, geophysics, geodesy, glaciology, cartography, photogrammetry, meteorology and seismology, early-warning systems, earthquake research and polar research.
Zurück zur Startseite
Neueste Beiträge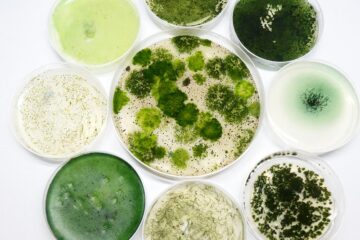 Cyanobacteria: Small Candidates …
… as Great Hopes for Medicine and Biotechnology In the coming years, scientists at the Chair of Technical Biochemistry at TU Dresden will work on the genomic investigation of previously…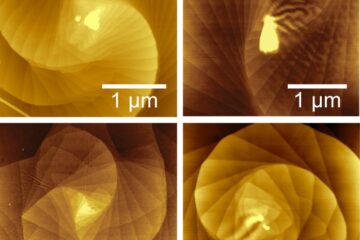 Do the twist: Making two-dimensional quantum materials using curved surfaces
Scientists at the University of Wisconsin-Madison have discovered a way to control the growth of twisting, microscopic spirals of materials just one atom thick. The continuously twisting stacks of two-dimensional…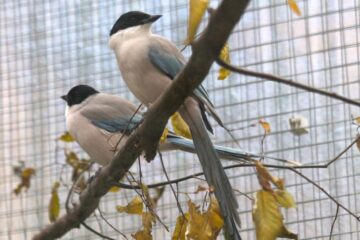 Big-hearted corvids
Social life as a driving factor of birds' generosity. Ravens, crows, magpies and their relatives are known for their exceptional intelligence, which allows them to solve complex problems, use tools…