Study finds evidence for global methane release about 600 million years ago
New findings may have implications for the stability of today's climate
Scientists at the University of California, Riverside and Columbia University have found evidence of the release of an enormous quantity of methane gas as ice sheets melted at the end of a global ice age about 600 million years ago, possibly altering the ocean's chemistry, influencing oxygen levels in the ocean and atmosphere, and enhancing climate warming because methane is a powerful greenhouse gas. The study was published in today's issue of the journal Nature.
The global ice age is of particular interest to paleobiologists because it took place shortly before the first appearance of animals in the fossil record, and may have supplied an environmental drive to evolution. The Earth's most severe climate is thought to have occurred about 600 million years ago with ice sheets stretching to the tropics. Some scientists have referred to times of such extreme cold as a "snowball Earth" condition, assuming that the ocean would have been totally ice covered.
The new evidence is based on a chemical fingerprint of the methane gas from rocks in south China, which is strongly enriched in lighter carbon isotope, carbon-12, and which the researchers measured in ancient ocean carbonate sediments that were deposited as the temperature rose. The methane gas was apparently derived from the melting of frozen methane clathrate crystals that had accumulated beneath the seafloor.
"The extremely negative isotopic values from these sediments provide unambiguous evidence for methane-derived carbon," said Ganqing Jiang, a researcher at the University of California, Riverside, and the article's lead author. "The identification of a methane-derived isotope signal and widespread seep-like deposits indicate the massive passage of methane through the sediments," he added. "We now have an important record of the role methane plays in climate change and the global carbon cycle."
Methane clathrates are increasingly thought to play a role in mass extinctions associated with significant climate change in the Earth's history, and they are a large and exceedingly unstable source of greenhouse gas, greater than the equivalent of instantaneously burning all the oil reserves on Earth.
"Linking these dramatic climate events to changes in the methane clathrate pool has important implications for the stability of our current climate," said Martin Kennedy, an associate professor of geology at UC Riverside. "The Earth has a large unstable pool of these clathrates in ocean sediments today, and it is thought that a few degrees of ocean warming could trigger large-scale release into the atmosphere. We now have strong evidence of this doomsday scenario in one of the most important intervals of Earth's biologic history".
The recognition of extreme isotope variability in the rocks examined in south China is expected to stimulate new research.
"This is a very exciting result because the existence of methane seeps and their possible significance in explaining the unusual carbon isotopic signature of the carbonate deposits had been discounted by many on the basis of the lack of expected isotopic heterogeneity," said Nicholas Christie-Blick, a professor of earth and environmental sciences at the Lamont-Doherty Earth Observatory of Columbia University. "If the methane hydrate hypothesis is borne out by new studies that are sure to be stimulated by this research, it represents one more reason for questioning why the snowball Earth edifice is needed."
The National Science Foundation's (NSF) division of earth sciences funded the research. NSF is the federal agency responsible for supporting basic science, engineering and education research. NSF is an independent federal agency that supports fundamental research and education across all fields of science and engineering, with an annual budget of nearly $5.3 billion.
Web Resources The Lamont-Doherty Earth Observatory at Columbia University: http://www.ldeo.columbia.edu/
Nicholas Christie-Blick's Web page: http://www.ldeo.columbia.edu/~ncb/
Martin Kennedy's Web page: http://earthscience.ucr.edu/index.php?content=people/kennedy/kennedy.html
The Lamont-Doherty Earth Observatory, a member of The Earth Institute at Columbia University, is one of the world's leading research centers examining the planet from its core to its atmosphere, across every continent and every ocean. From global climate change to earthquakes, volcanoes, environmental hazards and beyond, Observatory scientists provide the basic knowledge of Earth systems needed to inform the future health and habitability of our planet. For more information, visit www.ldeo.columbia.edu.
The University of California, Riverside is a major research institution and a national center for the humanities. Key areas of research include nanotechnology, genomics, environmental studies, digital arts and sustainable growth and development. With a current undergraduate and graduate enrollment of nearly 17,000, the campus is projected to grow to 21,000 students by 2010. Located in the heart of inland Southern California, the nearly 1,200-acre, park-like campus is at the center of the region's economic development.
Media Contact
Ricardo Duran
EurekAlert!
All news from this category: Earth Sciences
Earth Sciences (also referred to as Geosciences), which deals with basic issues surrounding our planet, plays a vital role in the area of energy and raw materials supply.
Earth Sciences comprises subjects such as geology, geography, geological informatics, paleontology, mineralogy, petrography, crystallography, geophysics, geodesy, glaciology, cartography, photogrammetry, meteorology and seismology, early-warning systems, earthquake research and polar research.
Back to the Homepage
Latest posts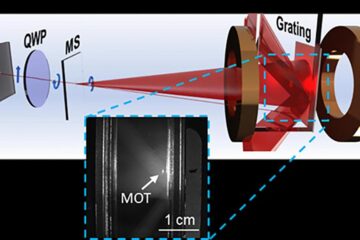 Bringing atoms to a standstill: NIST miniaturizes laser cooling
It's cool to be small. Scientists at the National Institute of Standards and Technology (NIST) have miniaturized the optical components required to cool atoms down to a few thousandths of…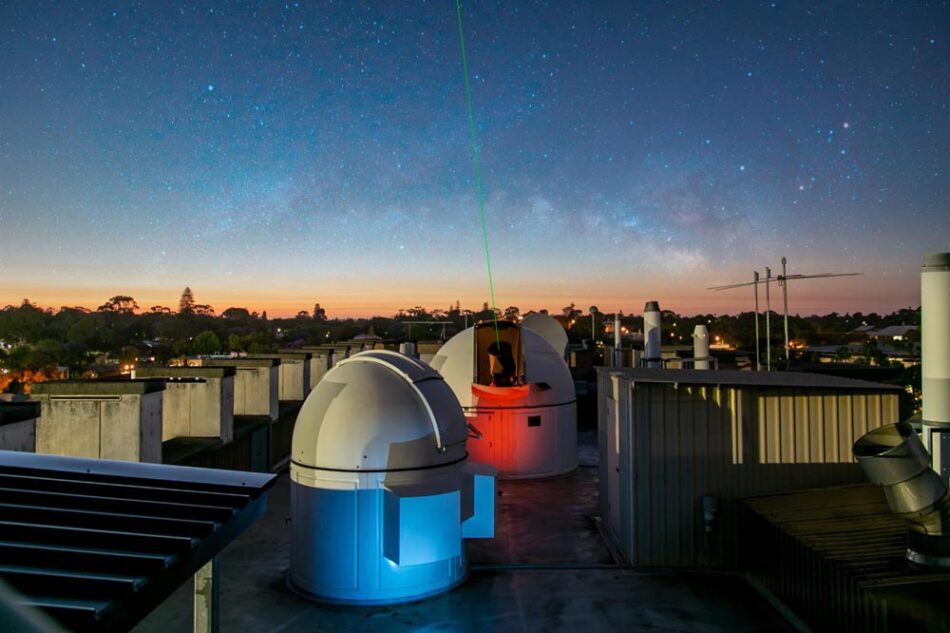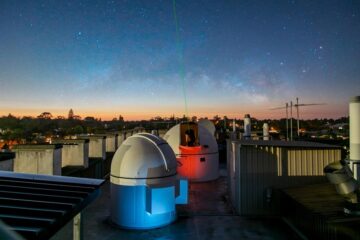 Record-breaking laser link could help us test whether Einstein was right
Scientists from the International Centre for Radio Astronomy Research (ICRAR) and The University of Western Australia (UWA) have set a world record for the most stable transmission of a laser signal through…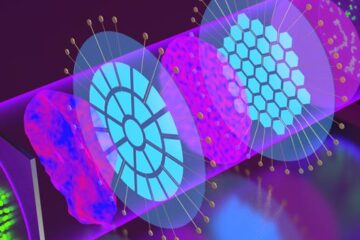 Adaptive optics with cascading corrective elements
A cascaded dual deformable phase plate wavefront modulator enables direct AO integration with existing microscopes–doubling the aberration correction range and greatly improving image quality. Microscopy is the workhorse of contemporary…