Scientists rewrite laws of glacial erosion
Glaciers, it turns out, aren't so different from people – they can gain weight in their bottoms and be less active, scientists have discovered.
Glaciers, the heavyweights of landscape erosion, grow not just from snow accumulating on their surfaces but also from beneath by freezing of meltwater which can affect the rate at which they can erode, according to a team of scientists, including one from Michigan State University.
Their discovery, reported in a cover story in the Aug. 14 issue of the international science journal Nature, paints a new picture of how glaciers sculpture and erode the earth's landscapes.
"Glaciers have a profound effect on the landscape, especially in mountainous regions, and this research allows us to understand how glaciers accomplish this," said Grahame Larson, a professor of geological sciences at MSU.
Larson was part of a team of scientists who made winter treks to Alaskan and Icelandic glaciers to understand how glaciers erode and transport sediment, research funded by the National Science Foundation and the Cold Regions Research and Engineering Laboratory in Hanover, N.H.
The researchers' interest was sparked when they observed that fountains of meltwater rushing from some glacier margins spawned icy rims. They eventually were able to link this phenomenon of nature to the less lyrical but instantly identifiable event of creating ice when one pops open a can of very cold soda just pulled from an ice chest.
Larson explained that rapidly transferring ice-cold water from a high pressure environment – be it the inside of a can of soda or beneath a hulking glacier – to a lower pressure environment causes ice to form.
The soda-can effect gets a new name: glaciohydraulic supercooling. In the case of glaciers, this frazil ice forms when meltwater at the glacier bed rushes up a steeply rising slope. The new ice then clogs drainage ways at the glacier bed, dumping sediment, thus reducing the meltwater's (and glacier's) ability to erode. This action is called stabilizing feedback and results in the formation of a new dirty-ice layer along the glacier's underbelly.
"This is new," Larson said. "We're introducing laws of erosion for glaciers, and thus making it easier to understanding how glaciers subdue mountains."
Larson's work at MSU helped to substantiate the theory of glaciohydraulic supercooling – he detected "bomb tritium," an isotope of hydrogen dispersed across the globe in the 1950s and early 1960s during nuclear testing, near the bed of some glaciers.
Under the old model of glacier building, tritium would be expected only near a glacier surface where snow slowly transforms to glacier ice. But Larson showed that tritium can also occur near the glacier's base as the result of recent snowmelt refreezing due to glaciohydraulic supercooling.
In addition to Larson, the paper, "Stabilizing feedbacks in glacier-bed erosion," is authored by Richard Alley of Pennsylvania State University; Daniel Lawson of CRREL; Edward Evenson of Lehigh University in Bethlehem, Pa.; and Gregory Baker of the University of Buffalo.
Media Contact
Grahame Larson
EurekAlert!
Alle Nachrichten aus der Kategorie: Earth Sciences
Earth Sciences (also referred to as Geosciences), which deals with basic issues surrounding our planet, plays a vital role in the area of energy and raw materials supply.
Earth Sciences comprises subjects such as geology, geography, geological informatics, paleontology, mineralogy, petrography, crystallography, geophysics, geodesy, glaciology, cartography, photogrammetry, meteorology and seismology, early-warning systems, earthquake research and polar research.
Zurück zur Startseite
Neueste Beiträge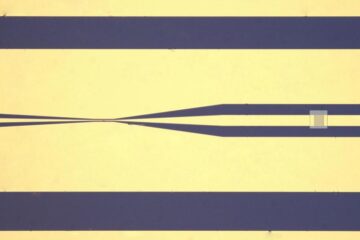 Researchers break magnetic memory speed record
Advance could lead to new generation of ultrafast computer chips that retain data even when there is no power. Spintronic devices are attractive alternatives to conventional computer chips, providing digital…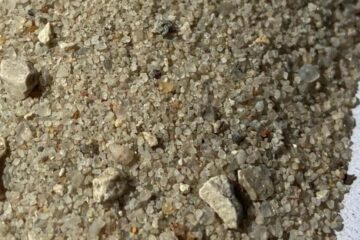 Tracing the source of illicit sand–can it be done?
Research presented at the 2020 GSA Annual Meeting. If you've visited the beach recently, you might think sand is ubiquitous. But in construction uses, the perfect sand and gravel is…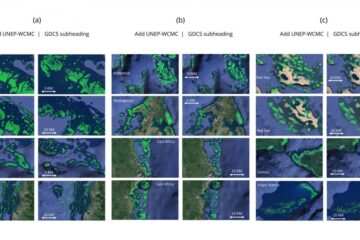 Location and extent of coral reefs mapped worldwide using advanced AI
Nearly 75% of the world's coral reefs are under threat from global stressors such as climate change and local stressors such as overfishing and coastal development. Those working to understand…