A little bit of Ferrari takes off to the Red Planet !
ESA PR 52-2002. What is the fastest Ferrari`s distinctive red paint has ever travelled? Next year it will be 10800 km/h! Mars Express, to be launched in May/June 2003, the first European spacecraft to visit the Red Planet, will be speeding on its way accompanied by the very essence of Ferrari: a sample of its distinctive red paint.
Mars has always fascinated us here on Earth. The European Space Agency`s Mars Express mission, due to arrive at its destination by December 2003, aims to solve many of the planet`s age-old mysteries. It will ultimately be looking for the presence of water on Mars, but might also find evidence of life, both past and present. And, of course, it will be studying the red soil in depth. Following the outstanding success of the Scuderia Ferrari with the victory of Michael Schumacher`s fifth Formula 1 driver championship title, the Ferrari team has agreed to fly the symbol of that success on the Mars Express mission. Ferrari`s high-tech red paint is recognised all over the world as being synonymous with the record-breaking marque.
When Mars Express is launched next May/June, the Ferrari red paint will be on board in a specially constructed glass globe measuring 2cm in diameter, designed to withstand the extremes of temperature it will encounter on its trip to Mars. The spacecraft will be launched on a Soyuz/Fregat launcher, reaching speeds of roughly 10800 kilometres per hour, nearly 10 times the speed of sound!
The paint is currently undergoing rigorous tests at ESA`s test centre in the Netherlands to discover how it will withstand space conditions on the journey. Once it has been officially "space-qualified", it is due to be installed on the spacecraft at a formal ceremony in September.
All latest news from the category: Earth Sciences
Earth Sciences (also referred to as Geosciences), which deals with basic issues surrounding our planet, plays a vital role in the area of energy and raw materials supply.
Earth Sciences comprises subjects such as geology, geography, geological informatics, paleontology, mineralogy, petrography, crystallography, geophysics, geodesy, glaciology, cartography, photogrammetry, meteorology and seismology, early-warning systems, earthquake research and polar research.
Back to home
Newest articles
Duke-NUS and NHCS scientists first in the world to regenerate diseased kidney
Blocking an immune-regulating protein reverses the damage caused by acute and chronic kidney disease, a preclinical study suggests. In a world first, scientists at Duke-NUS Medical School, the National Heart…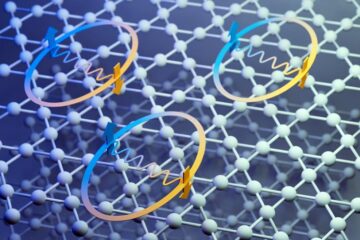 Unconventional superconductivity found in kagome metal
Physicists using advanced muon spin spectroscopy at Paul Scherrer Institute PSI make the missing link between their recent breakthrough in a kagome metal and unconventional superconductivity. The team uncovered an…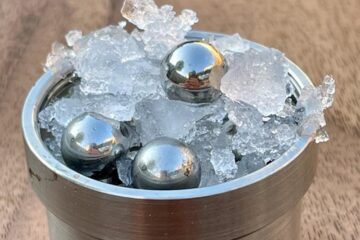 Discovery of new ice may change understanding of water
Researchers at UCL (University College London) have discovered a new type of ice that more closely resembles liquid water than any other known ices and that may rewrite our understanding…