How do high-frequency oscillations of tropical cyclones vary across the W North Pacific?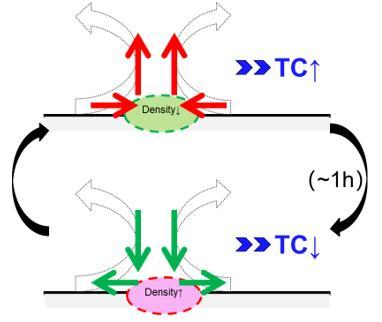 Associate Researcher Shumin CHEN, Professor Weibiao LI and their team, from the School of Atmospheric Sciences, Sun Yat-Sen University, simulated several tropical cyclones using mesoscale numerical models.
As detailed in their paper, recently published in Advances in Atmospheric Sciences, they found that periods of high-frequency oscillations of tropical cyclones in the South China Sea are significantly shorter than those in the open water of the western North Pacific.
They further examined the dynamic and thermodynamic characteristics of all the tropical cyclones. Associate Researcher Shumin CHEN explains their findings:
"We examined the environmental vorticity, divergence, thermal winds, and the convergence winds in the lower layer. We found that the general features were similar in tropical cyclones in the South China Sea and the open western North Pacific, except that the convergence within the lower layer of tropical cyclones in the South China Sea was significantly larger than that in the open western North Pacific. Convergence enhanced by greater terrain friction in the South China Sea strengthened the disturbance and then contributed to the shorter oscillation periods".
Professor Weibiao LI further explains that the study reveals the variations of high-frequency oscillation over different sea areas, and helps to improve the prediction of tropical cyclone intensity in different sea areas over the western North Pacific.
Alle Nachrichten aus der Kategorie: Earth Sciences
Earth Sciences (also referred to as Geosciences), which deals with basic issues surrounding our planet, plays a vital role in the area of energy and raw materials supply.
Earth Sciences comprises subjects such as geology, geography, geological informatics, paleontology, mineralogy, petrography, crystallography, geophysics, geodesy, glaciology, cartography, photogrammetry, meteorology and seismology, early-warning systems, earthquake research and polar research.
Zurück zur Startseite
Neueste Beiträge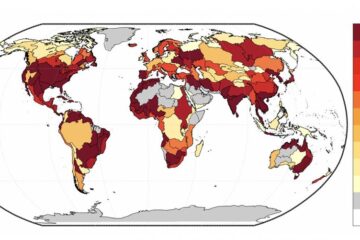 Humans drive most of the ups and downs in freshwater storage at Earth's surface
Water levels in the world's ponds, lakes and human-managed reservoirs rise and fall from season to season. But until now, it has been difficult to parse out exactly how much…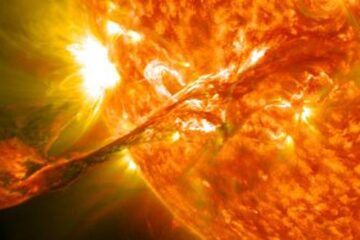 Source of hazardous high-energy particles located in the Sun
The source of potentially hazardous solar particles, released from the Sun at high speed during storms in its outer atmosphere, has been located for the first time by researchers at…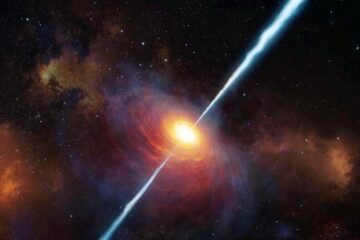 Most distant quasar with powerful radio jets discovered
With the help of the European Southern Observatory's Very Large Telescope (ESO's VLT), astronomers have discovered and studied in detail the most distant source of radio emission known to date….