Ancient Global Warming Allowed Greening of Antarctica
By examining the remnants of plant leaf wax found in sediment cores taken below the Ross Ice Shelf, scientists from the University of Southern California, Louisiana State University and NASA's Jet Propulsion Laboratory were able to determine that summer temperatures along the Antarctic coast 15 to 20 million years ago were 20 degrees Fahrenheit (11 degrees Celsius) warmer than they are today, reaching up to about 45 degrees Fahrenheit (7 degrees Celsius); with several times more precipitation.
This occurred during a period of global warming in the middle Miocene epoch that coincided with increased levels of atmospheric carbon dioxide.
"This is some of the first evidence of just how much warmer it was," said Sarah J. Feakins, an assistant professor of earth sciences at the USC Dornsife College of Letters, Arts and Sciences and lead author of a paper on the research published in Nature Geoscience on June 17.
Scientists began to suspect that high-latitude temperatures during the middle Miocene were warmer than previously believed when Sophie Warny, co-author of the Nature Geoscience paper, discovered large quantities of pollen and algae in sediment cores taken around Antarctica.
Fossils of plant life in Antarctica are difficult to come by because the movement of the massive ice sheets covering the landmass grinds and scrapes away the evidence.
"Deep sea cores are ideal to look for clues of past vegetation as the fossils deposited are protected from ice-sheet advances, but these are technically very difficult to acquire in the Antarctic and require international collaboration," said Warny, assistant professor of palynology at Louisiana State University.
"Ice cores can only go back about one million years," Feakins said. "Sediment cores allow us to go into 'deep time.'"
Tipped off by the tiny pollen samples, the USC-led team opted to look at the remnants of leaf wax taken from sediment cores for clues. Leaf wax acts as a record of climate change by documenting details about the hydrogen isotope ratios of the water the plant drank while it was alive.
Jung-Eun Lee, a scientist at NASA's Jet Propulsion Laboratory and a co-author on the paper, created model experiments to find out just how much warmer and wetter climate may have been. "When the planet heats up, the biggest changes are seen toward the poles. The southward movement of rain bands made the margins of Antarctica less like a polar desert, and more like present-day Iceland."
The peak of Antarctic greening during this time period, known as the middle Miocene, occurred between 16.4 and 15.7 million years ago. For reference, this was well after the age of the dinosaurs, which died out 64 million years ago. During the Miocene epoch, mostly modern looking animals such as three-toed horses, deer and camel roamed Earth. Various species of apes also existed, though modern humans did not appear until 200,000 years ago.
Warm conditions during the middle Miocene are thought to be associated with carbon dioxide levels, probably around 400 to 600 parts per million (ppm). In 2012, carbon dioxide levels have climbed to 393 ppm, the highest they've been in the past several million years. At the current rate of increase, atmospheric carbon dioxide levels are on track to reach middle Miocene levels by the end of this century.
The ultimate goal of the study was to better understand what the future of climate change may look like, Feakins said. "Just as history has a lot to teach us about the future, so does past climate: what this record shows us is how much warmer and wetter it can get around the Antarctic ice sheet as the climate system heats up."
This research was funded by the US National Science Foundation with additional support from NASA.
Robert Perkins
University of Southern California
(213) 740-9226
perkinsr@usc.edu
Alan Buis
Jet Propulsion Laboratory
(818) 354-0474
alan.d.buis@jpl.nasa.gov
Zac Lemoine
Louisiana State University
(225) 578-1399
jlemo26@lsu.edu
Media Contact
Robert Perkins
Newswise Science News
Alle Nachrichten aus der Kategorie: Earth Sciences
Earth Sciences (also referred to as Geosciences), which deals with basic issues surrounding our planet, plays a vital role in the area of energy and raw materials supply.
Earth Sciences comprises subjects such as geology, geography, geological informatics, paleontology, mineralogy, petrography, crystallography, geophysics, geodesy, glaciology, cartography, photogrammetry, meteorology and seismology, early-warning systems, earthquake research and polar research.
Zurück zur Startseite
Neueste Beiträge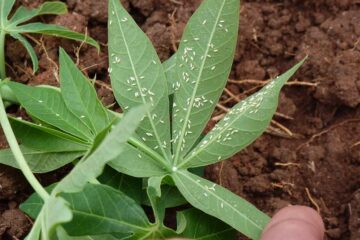 Surplus sugar helps whiteflies detoxify plant defenses
This pest insect uses sugar from its food to prevent the activation of the mustard oil bomb in cruciferous plants. Worldwide dreaded crop pest of hundreds of plant species Whiteflies…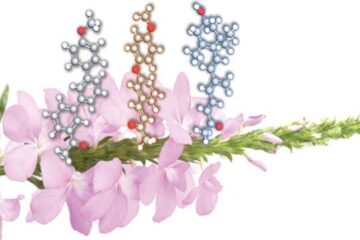 Copycat plant booster improves on nature
A molecule that can mimic the function of zaxinone, a natural growth-promoting plant metabolite, has been designed and fabricated by an international team led by KAUST and the University of…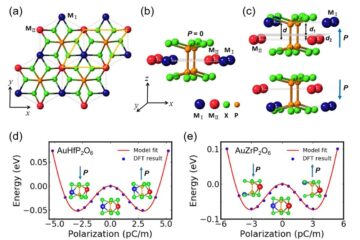 Discovery of large family of two-dimensional ferroelectric metals
It is usually believed that ferroelectricity can appear in insulating or semiconducting materials rather than in metals, because conducting electrons of metals always screen out the internal static electric field…